With cuisine ranging from mouth-watering street-food to fancy restaurants, Hoi An is surely a food heaven for foodies traveling to Vietnam. Scroll through this article and explore top 10 local Hoi An dishes that you must-eat when traveling Hoi An, Vietnam.
1. Cao Lau (Rice noodles with barbecued pork)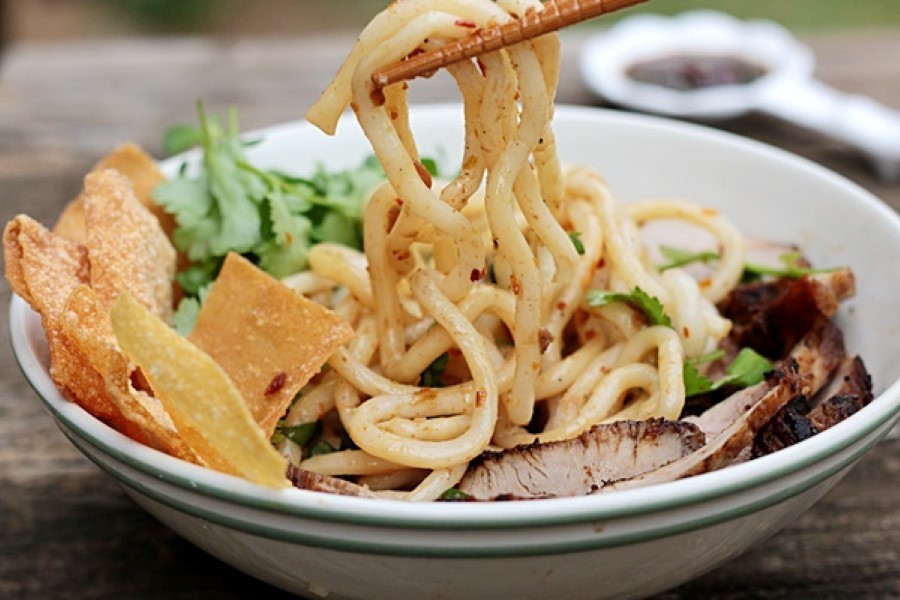 Cao Lau is one of the signatures dishes of Hoi An. This dish is made from dark pork broth with fat yellow rice noodles and slices of juicy pork, served with fresh vegetables, bean sprouts and crispy croutons. A bowl of Cao Lau at street vendors only cost from 20,000 VND to 30,000 VND/bowl. Cao Lau can be easily found in the Hoi An Old Town or around Hoi An City.
2. Mi Quang (Quang Noodles)
Also made from the yellow rice noodles, bone broth seasoned with numerous ingredients and topped with various types of meat such as chicken, beef slices, pork, etc, shrimp, local fresh herbs, Mi Quang is a well-known Central Vietnam dish that you can't miss out. A bowl of Mi Quang often ranges from 15,000 VND to 25,000 VND.
3. Banh Mi (Vietnamese Baguette)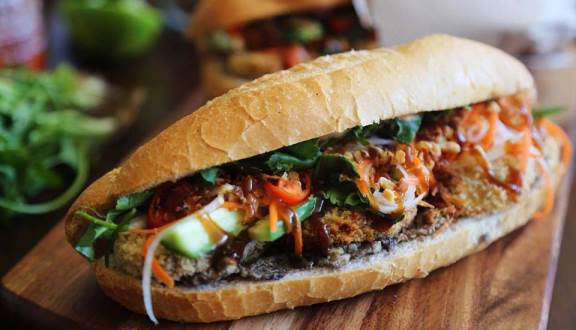 In your Hoi An food tour, don't forget to miss out the infamous Banh Mi Hoi An. Banh Mi Hoi An often consists of meat fillings, pickled vegetables and sauces. You can choose your favorite meat fillings for your own Banh Mi, including grilled pork, chicken, boiled sausages, meatballs, grilled, etc. In Hoi An, there are 2 food stalls that you can find and enjoy the best Banh Mi: Banh Mi Phuong (2B Phan Chau Trinh street) and Madam Khanh - "Banh Mi Queen" (115 Tran Cao Van).
4. Com Ga (Chicken

rice

)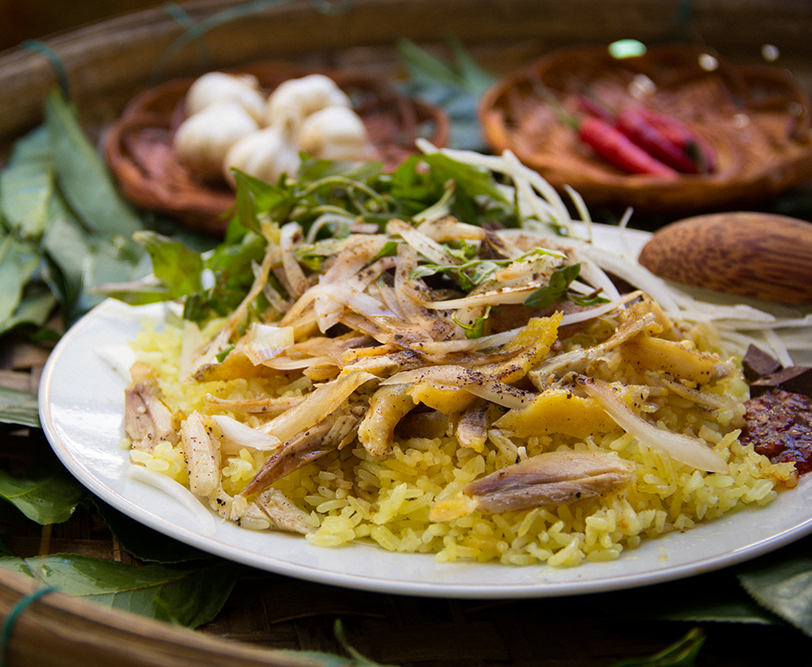 Chicken Rice is one of the top specialties that you must-eat in Hoi An. To make this delicious dish, boiled chicken is cut into smaller slices, seasoned with spices such as salt & pepper, added with fresh herbs such as coriander, sliced mint leaves and onions and served with a small bowl of soup. The rice is often cooked with chicken broth, with a dash of fresh turmeric to give the dish a glossy yellow color.
There are a lot of local Hoi An restaurants serving this dish, which can be namely Com Ga Ba Nga, Com Ga Ba Buoi, Com Ga Ba Ty, etc. A plate of chicken rice is often priced from 30,000 VND to 35,000 VND.
5. Banh Bao, Banh Vac (White Rose Dumplings)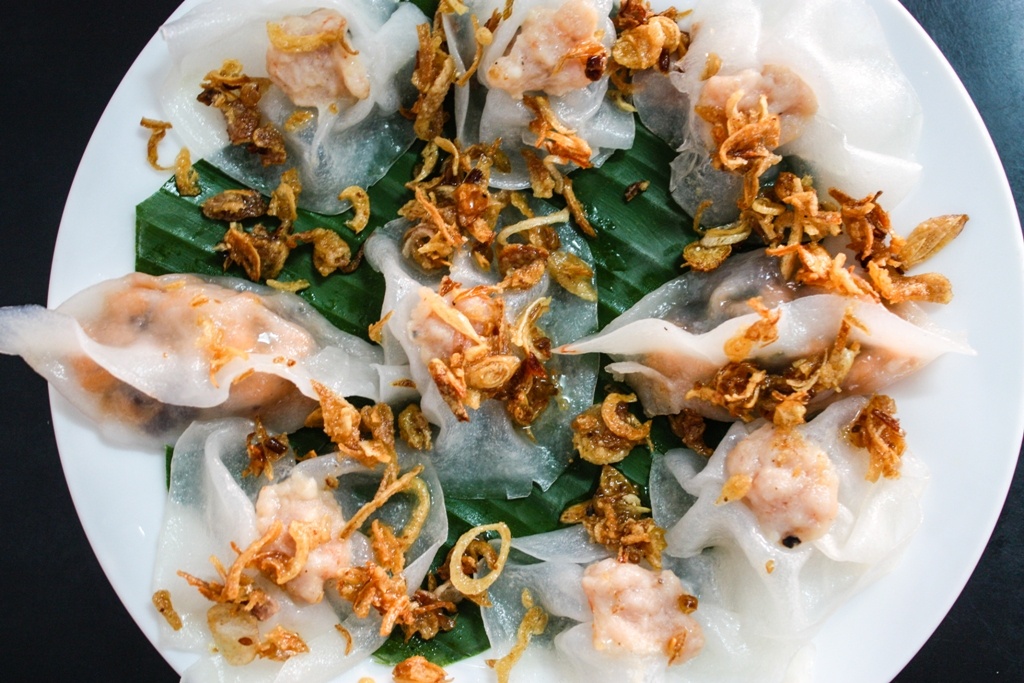 Banh Bao Vac is a local Hoi An dish made from rice flour and filled with minced pork or shrimp. Soft and translucent, Banh Bao Vac resembles to the delicate white roses and often served with a unique dipping sauce made from shrimp broth, lemon and chillies. The best place to eat Banh Bao Vac is a local family restaurant named 'Bong Hong Trang' (White Rose Restaurant) located at 533 Hai Ba Trung Street.
6. Banh Beo (Water Fern Cake)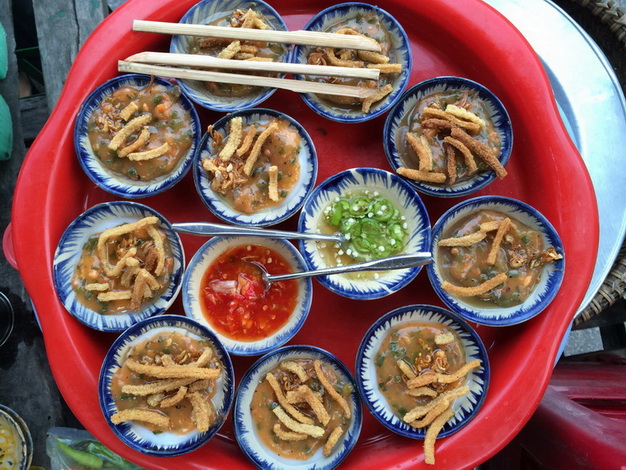 Banh Beo is originated from Hue but is very popular in the Central Vietnam. Hoi An water fern cake is put in a small bowl with typical toppings made from minced pork, shrimp, scallion, or ground mung beans, etc. When served, Banh Beo is eaten with light and sweet dipping fish sauce. You will love this cake at the very first try!