By sharing long border and easy of getting from one country to the rest, many tourists combine their Indochina tours by trips to Vietnam and Cambodia at the same time.

1. Hanoi Capital of Vietnam

Hanoi is an ancient city with history of thousand years. That city is capital of Vietnam in many dynasties. However the name "Hà Nội" was called from 1831. "Hà" means "river" and "Nội" means "inside" because this city are inside two big rivers: Red river and Đáy River.
Hanoi attracts tourists by many historical and cultural destinations such as: Ho Chi Minh complex which includes: Ho Chi Minh president palace, One Pillar Pagoda, Ho Chi Minh Mausoleum, the first university of Vietnam: Temple of literature. Hoan Kiem lake – the heart, the soul and also one of Hanoi symbol. From Hanoi, it is very easy for tourists to get surrounding provinces.

2. Ha Long bay

Ha Long is a UNESCO World Heritage, a popular travel destination in Quang Ninh province, 160kms from Hanoi and around 4 hours by coach. Getting to the bay, you will be overwhelmed by breathtaking view of the bay. The mother of nature favors that land by giving many attractions such as: Sung Sot Cave, Thien Cung Cave, Dau Go Cave. Cruising around the bay, you may have chance to experience life of fish man villages- one of best beautiful villages in the earth.
Coming to Ha Long bay, tourist can choose to stay overnight on board or join in bay boat and stay on hotels. Each type of staying has its own interesting. Having Halong bay in your trips to Vietnam and Cambodia will make the tour more memorable.

3. Ho Chi Minh city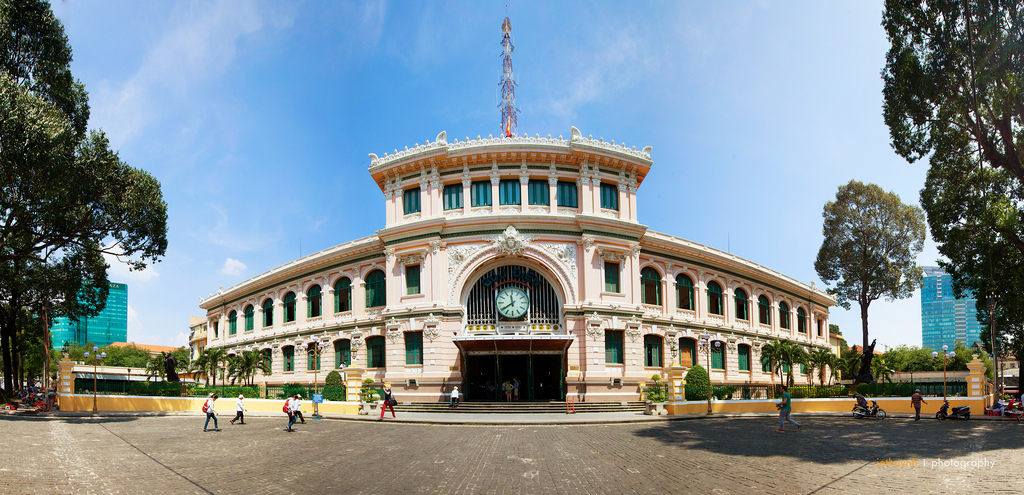 Ho Chi Minh is most eventful city in Vietnam with old name "Sài Gòn". The name "Sai Gon" has three ways of explanation with three meanings of "town in middle of forest", "easy to develop land" or "tribute from the west". However, each ways of explanation has its own drawbacks. In 1946, the city was official named Ho Chi Minh city as symbol of bravery and sacrifice of resident in the South.

4. Siem Reap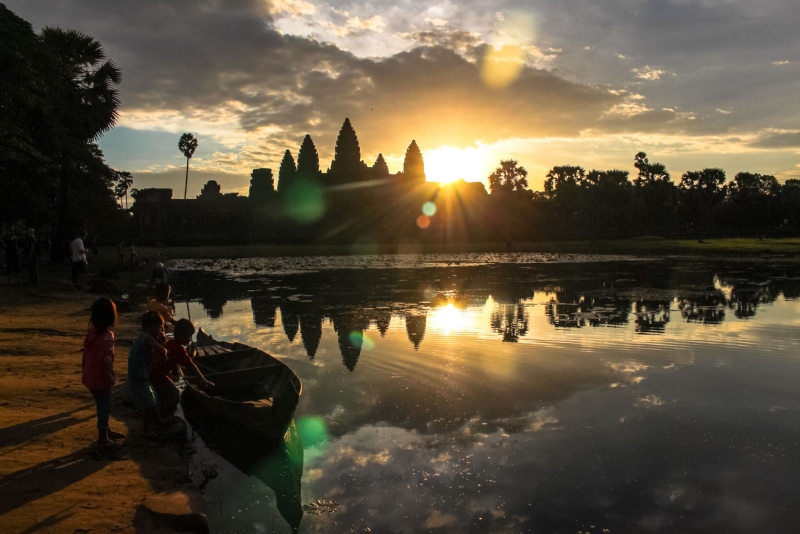 Visiting Siem Riep, the city is called as a gateway to an ancient world is ideal way of ending your trips to Vietnam and Cambodia. From Ho Chi Minh city, you can cross border by coach, motorbike or take flight for saving time.
In Siem Reap, the famous attractions are historical related: Angkor Wat and Angkor Thom temples- which are most ideal time of visiting is early morning when sun rising. Besides, tourists can visit Old Market- where variable goods are sold from ingredients for meals for local people, street foods to souvenir for tourists.
Siem Reap is also very lively at night with Pub Street in down town. It is ideal for a night out of bar-hopping with like-minded travellers as its numerous bars are easily accessible on foot while unique cocktails and beers