September and November are the most beautiful time to travel in Sapa. Nice weather, harmonious nature and friendly people will make your Sapa tour become unforgetable. Don't miss a chance to explore the pretty mountainous town.
Conquer Fansipan- the rooftop of Indochina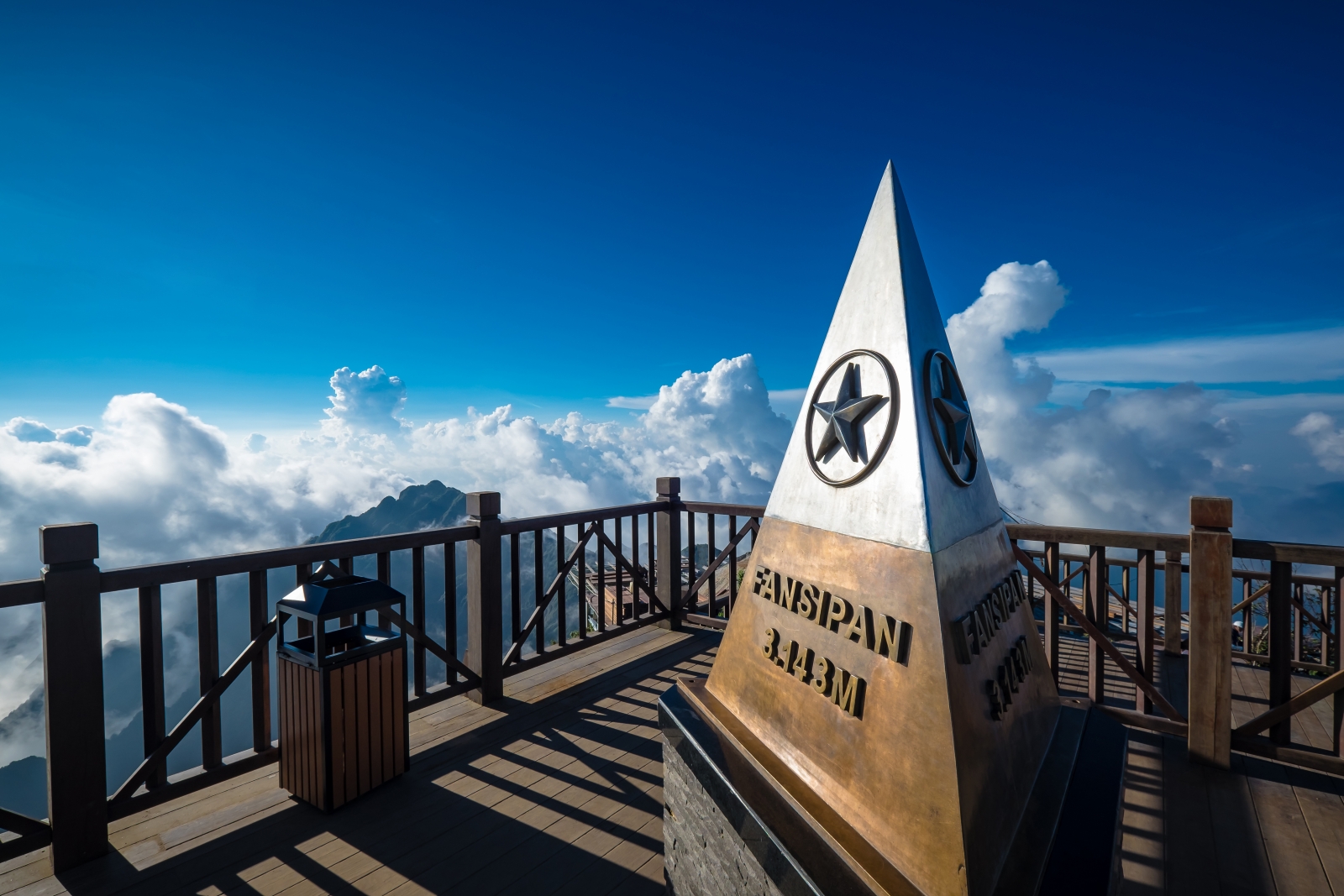 Fansipan is the highest mountain in Indochina (3143m), located in the center of Hoang Lien Son mountain. If you conquer Fansipan by yourself, it takes about 2 days to climb up. You can book tour in Vietnam travel agencies with the guide of local peoples, H'Mong or Dao ethnic people. On the way, tourists can explore plant system and magnificent nature of Hoang Lien Son mountain.
Or you can choose cable car for your Vietnam tour. Cable car to Fansipan is operated at the beginning of 2016, which makes Fansipan conquering dream of many peoples become easier.
Ham Rong mountain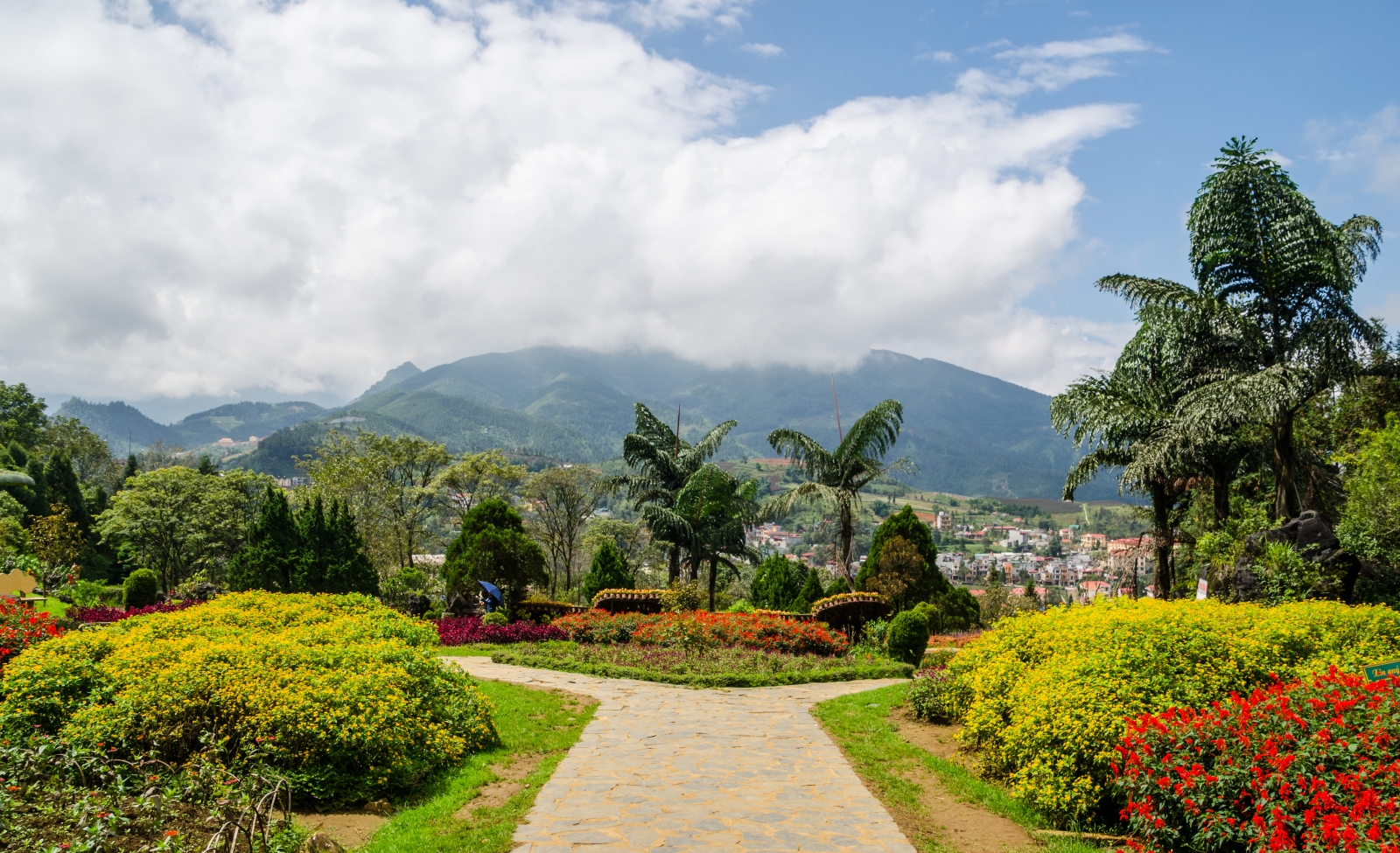 Ham Rong mountain is located in Sapa town, only far 3km, tourists can walk to there. Standing on Ham Rong mountain, you can see overview of Sapa town, Muong Hoa valley, Ta Phin village. Nowadays, with the creative hand of people, Ham Rong is a really beautiful place with colorful flower.
Sapa church
Located in the center of Sapa town, Sapa stone church was built in 1895 which is the most perfect old architecture of France left in Vietnam. The church is preserved and becoming an indispensible image of Sapa town.
Cat Cat village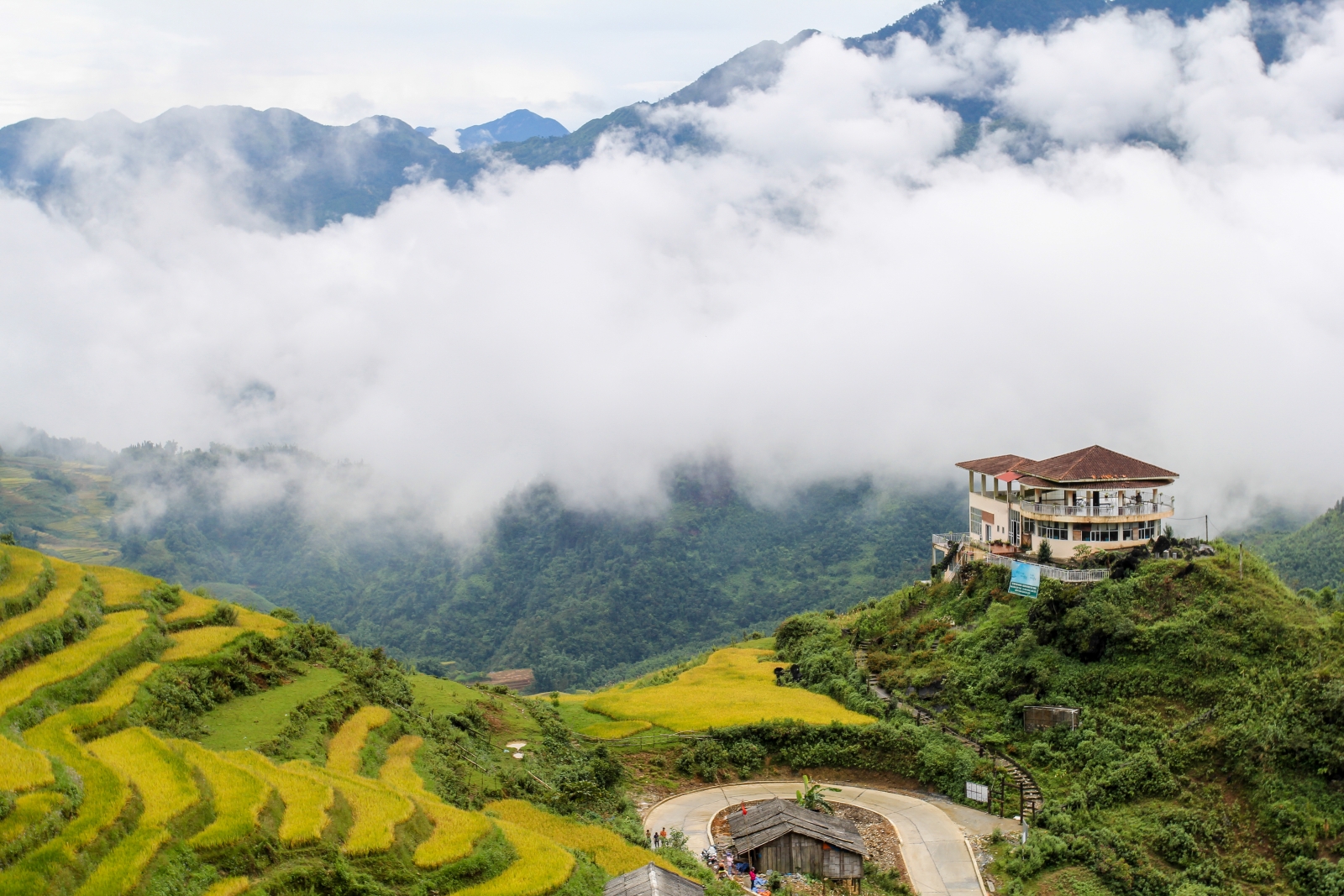 This is a village of Mong people, far 5km from Sapa town. The place also reserves traditional traditional jobs. Cat Cat village is close to Sapa town attracting many tourists.
Ta Phin village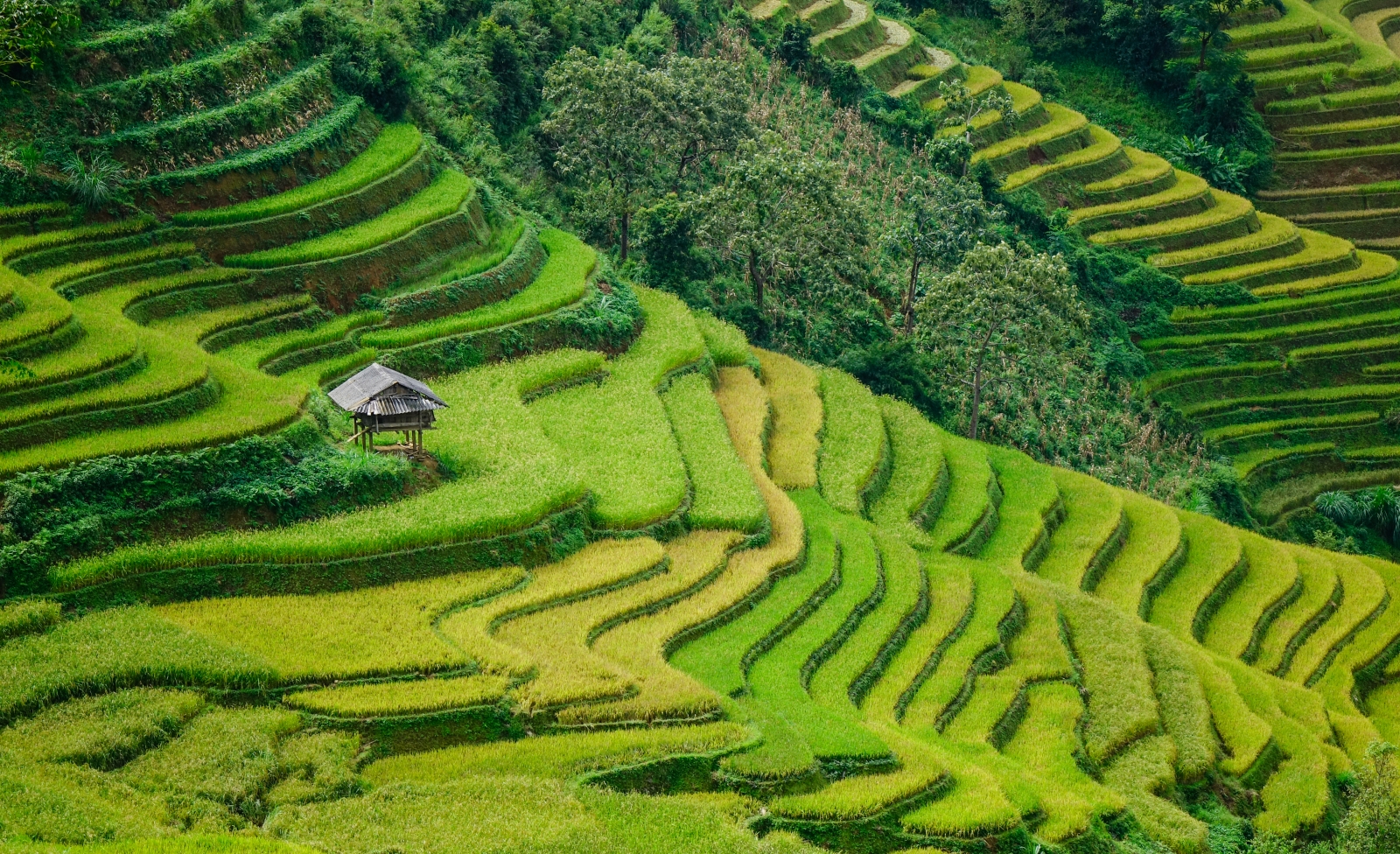 Ta Phin village is located in Sapa district, far 17km from Sapa town. The place has fabulous nature, unique custom of Red Dzao ethnic people. You can visit Ta Phin cave when visting Ta Phin village.
Besides, there are many villages of ethnic minorities you should visit like Ta Van village of Mong people, Giay people, Red Dzao people; Y Linh Ho- Lao Chai village of black H'Mong; Ho village of Tay people, etc.
Muong Hoa valley- Sapa ancient rock field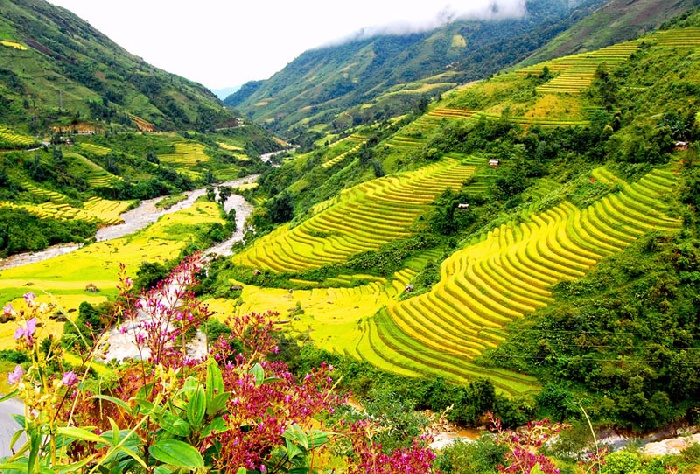 Muong Hoa valley is belonged to Hau Thao commue, far 8km from Sapa town. Fro Sapa town, cross a winding pass, you will come to Muong Hoa valley. The special feature of the valley is ancient rock field carved by different shapes. Nowadays, the ancient rock field is voted as the national relic and unique heritage of the old Vietnamese. In Muong Hoa valley, there is a pretty 15km long stream passing by Lao Chai, Ta Van, Hau Thao and Ban Ho village.
O Quy Ho pass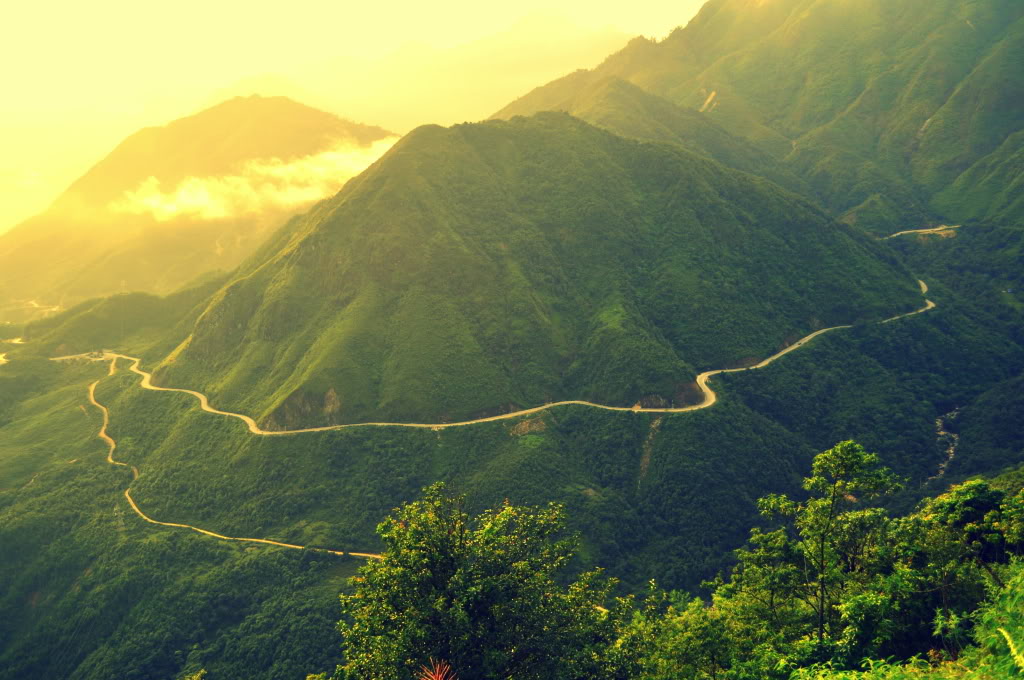 The 50- kilometer long road that runs around the Hoang Lien Son range, between the northern provinces of Lao Cai and Lai Chau, is a must- visit for Vietnam adventurers.
Standing more than 2,000 meters above sea level, its top is covered with white clouds almost all year round, hence its poetic name "the cloudy mountain pass".
Its official name, O Quy Ho, is said to have come from a mythical bird that used to live in the area.
Silver waterfall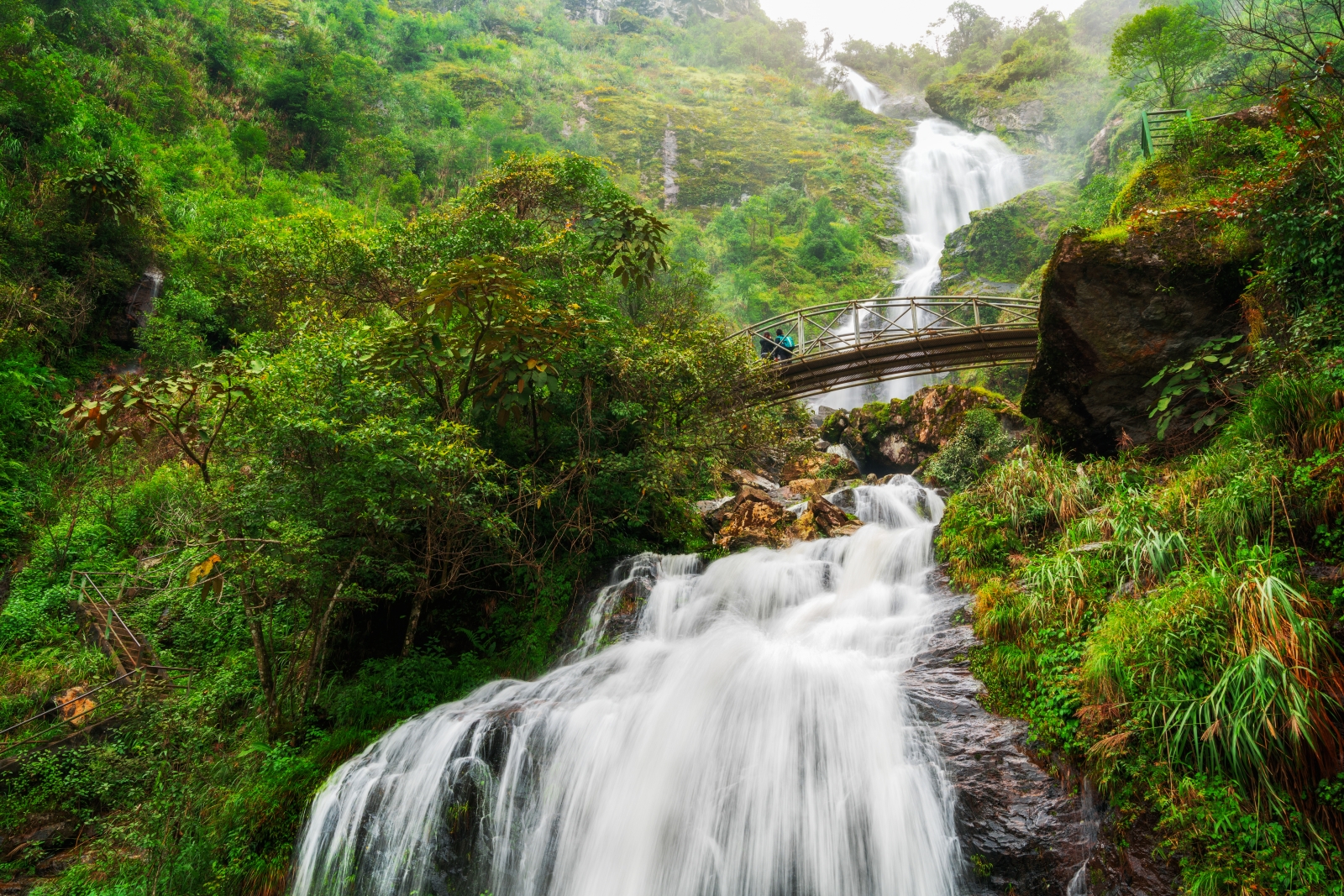 At the west of Sapa town, about 12km on the way to Lai Chau, you can visit Silver waterfall falling from over 200m to stream under O Quy Ho valley. However, in spring, tourist shouldn't come here because less water at the time.
Sky gate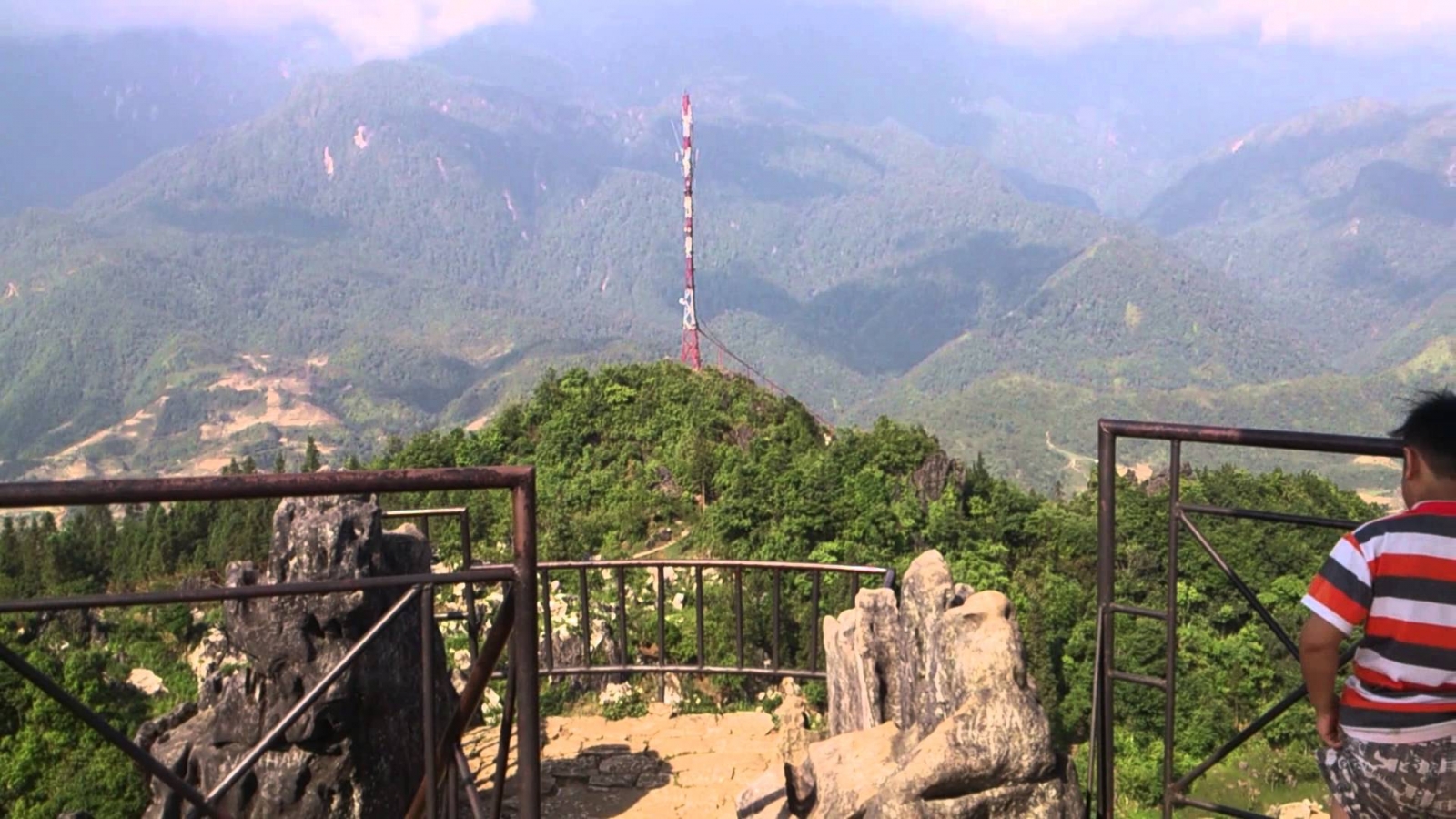 Leaving from Sapa town, going to the north about 18km, the way to sky gate is winding with the name of Tram Ton pass and sky gate is the top of the pass. Standing at the sky gate, you can contemplate overview of the large valley with green rice terraces. You can also feel the magnificence of Fansipan legend when standing there.
Bac Ha market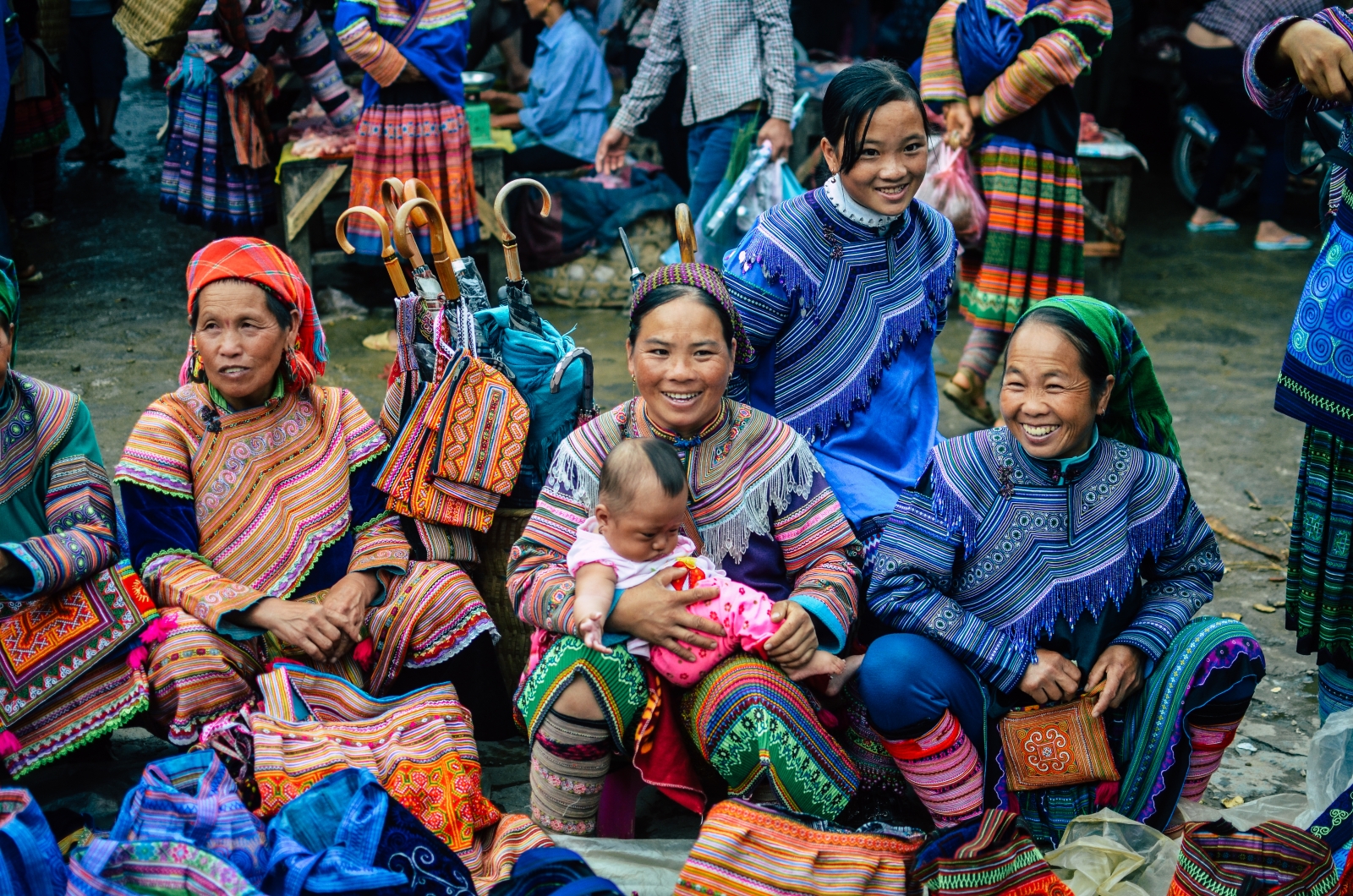 Bac Ha market is one of the biggest and most well known in all of North Vietnam. The energy and colour of the flower Hmong people give the area a unique vibrancy. Bac Ha town is a three hour drive from Sapa and the market occurs every Sunday. The best way to see the market in all its glory is to arrive early and leave before the crowds of tourists arrive on the buses between 10am and 11am. This either means a 5am start from Sapa or an overnight stay in Bac Ha on Saturday