Moc Chau- White mustard

From late of October to early of November, white mustard canola shows its beauty as its way of welcoming winter. On peak blooming time, travelers can catch sight of field of white mustard among the scenery of mountains and forests which make tourists have the feeling of getting lost to land of wonder.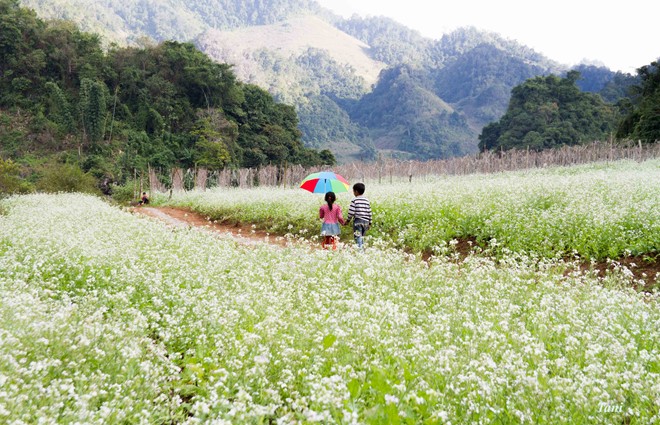 Moc Chau- The plum flower (plum blossom)

White plum blossom flowers are typical of Moc Chau plateau which is hard to find at other places. Around February, after the winter months, when the weather becomes warmer, plum orchards in Moc Chau begins blooming white flowers in the mountains, creating a lyrical, poetic and romantic scenery.
This kind of flower blooms around two weeks only then being replaced by little plum fruit so tourists should calculate time carefully for catching beautiful moments.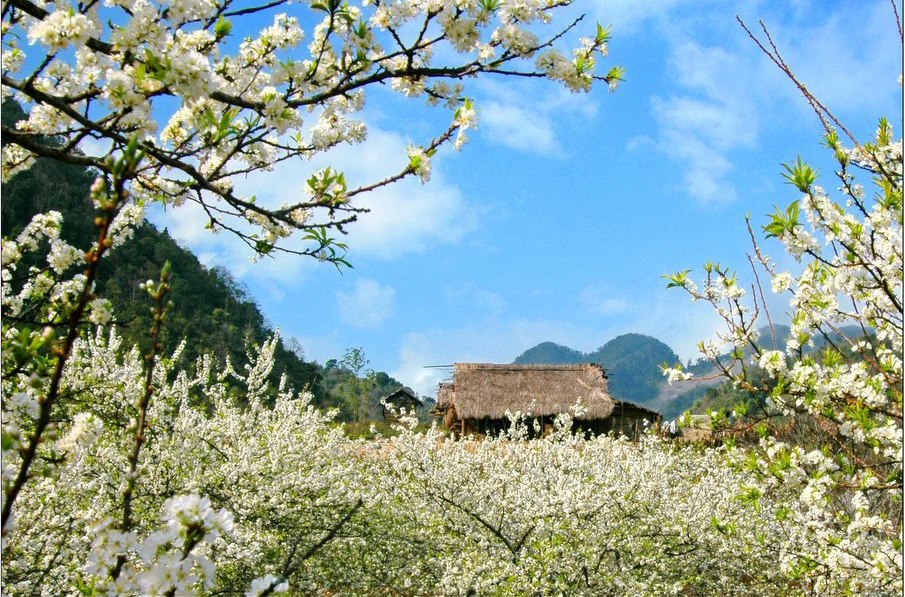 Moc Chau- Peach blossom

In the heart of Vietnamese winter, Moc Chau also gives visitors an interesting surprise with the French peach blossom which comes early than traditional blossom. French peaches are light in color and have fewer wings but quickly merged with the climate and land of Moc Chau, becomes one of the highlight of this area. Although the flowers are not blooming in many places but the pink spots on the fields of white mustard make the beauty of Moc Chau plateau become shimmering, unique.
In the spring, the village of the Mong people in Long Luong commune is like a paradise with rosy pink. Therefore, Moc Chau has become a paradise for tourists and many couples from South to North for taking wedding photos.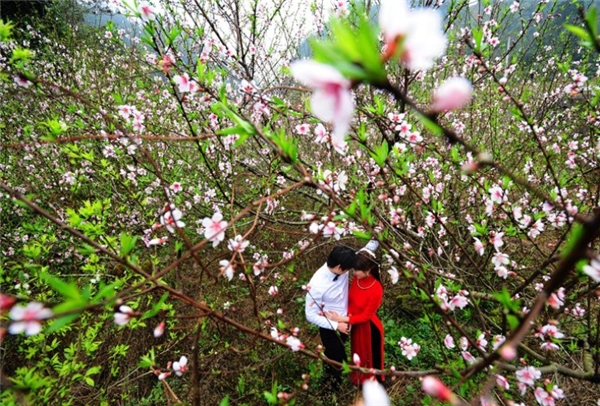 Moc Chau- wild sunflowers
Coming to Moc Chau in December, you will feel like to sink in paradise with the brilliant colors of flowers. Wildflowers, the flower is considered a sign of winter, is the "special" flowers of the place. If people in the South choose Da Lat to see the sun flowers, travelers in the North can come to Moc Chau plateau to find the yellow flowers on the road where the villages are nestled in the valley.