10 days is an ideal duration for you to see highlights of Vietnam and Cambodia, from the ancient Hanoi capital, the natural wonder of Halong Bay, the bustling Ho Chi Minh City, the rustic Mekong Delta to the magnificent temples of Angkor. Scroll through this suggested 10 days itinerary to find out best things to do in Vietnam and Cambodia and start planning your Indochina tours right away!
Day 1: Hanoi
Hanoi is the political, historical capital of Vietnam and is known for its rich culture with centuries-old architecture. In your Hanoi city tour, visit the historical sites of the city such as Ho Chi Minh Mausoleum, One Pillar Pagoda, Temple of Literature, … to get to know more about this historic city. Moreover, The Old Quarter brings to life what people imagine Hanoi to be. Taking a Hanoi cyclo tour around the Old Quarter is highly recommended. Along the way, you will be impressed by the colonial architecture packed along the narrow streets. Spend the evening wandering around the Walking Street, the Night Market on the weekend and watching traditional water puppet show in Thang Long theater.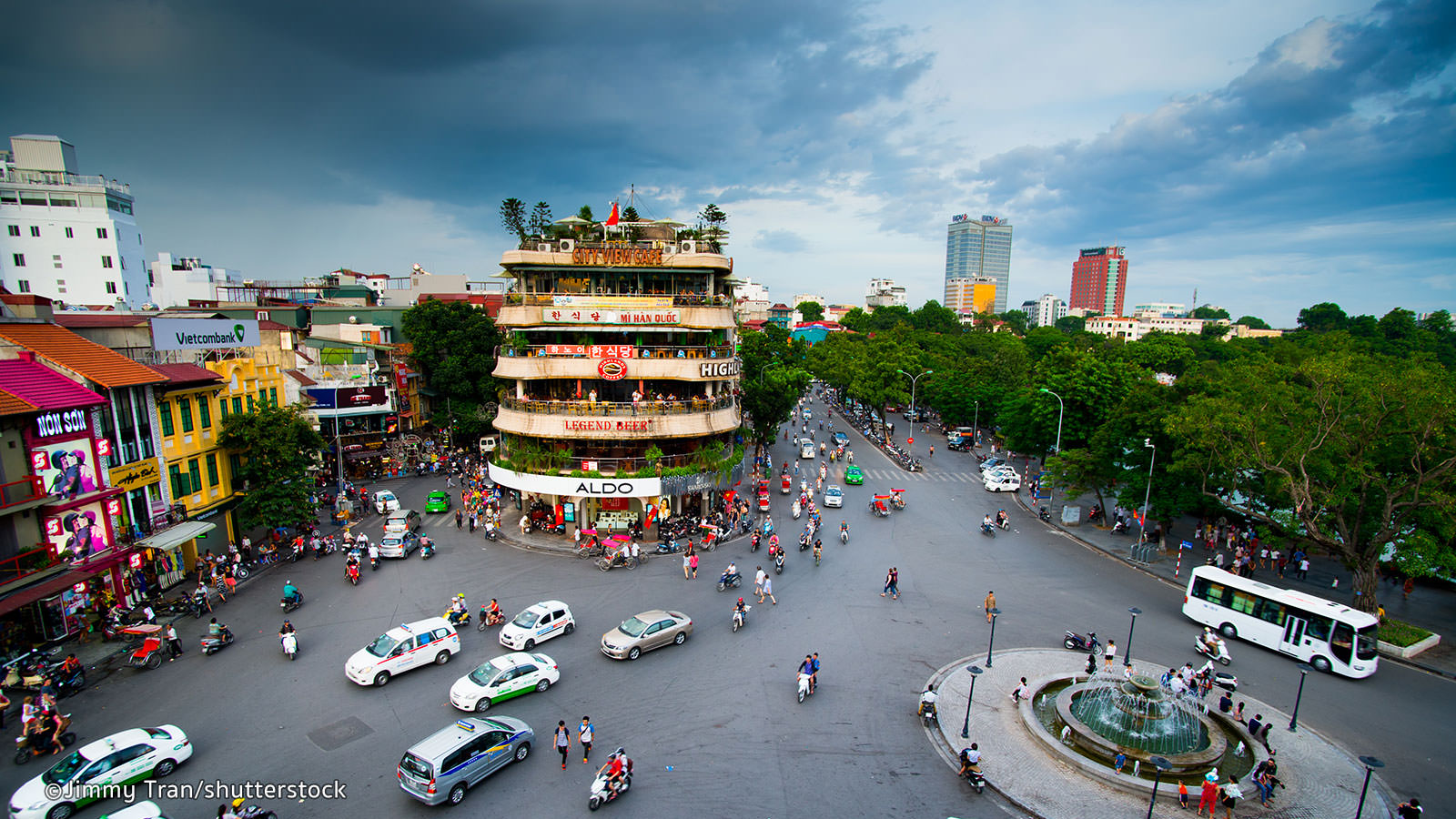 Read more: Indispensable destinations in your Hanoi tours
As you are in Hanoi, don't miss the chance to savor the delicious Hanoi street food such as: Pho, Banh Mi, Bun Cha, … You will love it at the very first try!
Day 2 – 3: Halong Bay
Your
Vietnam tour
couldn't be complete without visiting Halong Bay – one of the New 7 Natural Wonders of the world. Creation has blessed this land with stunning scenery and dainty beauty. Board on a
Halong Bay cruise tour
, you will pass through the magical bay where thousands of sculpted limestone islands rise from the deep emerald water. During your
Halong Bay cruise tour
, you can not only contemplate the magnificent natural scenery of the bay but also join in exciting activities such as kayaking, swimming, cooking class, … Stay overnight onboard and you will truly feel the beauty of this majestic bay under the starry night sky.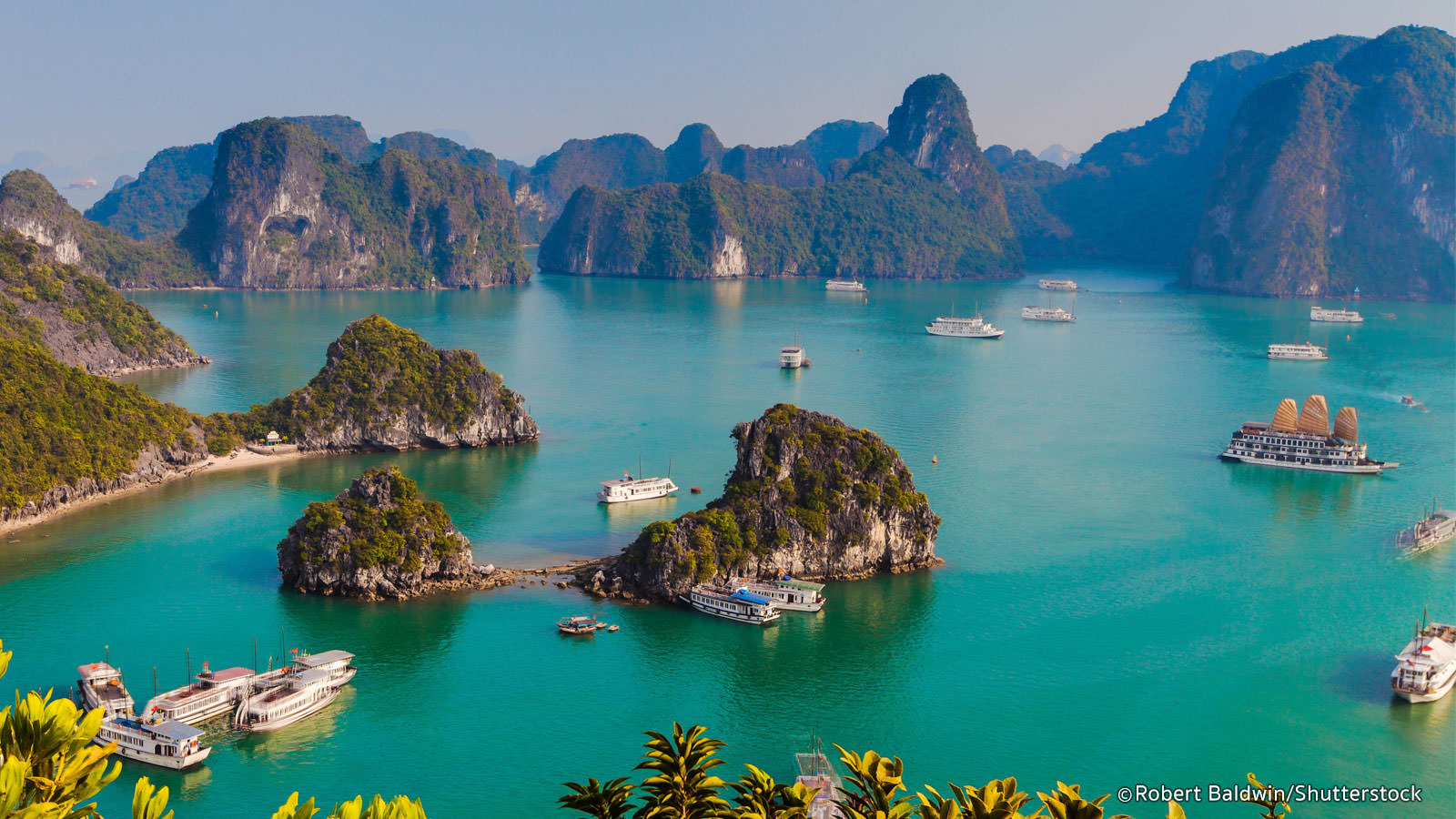 Day 4: Tam Coc – Ninh Binh
Considered as "Vietnam's hidden gem", Ninh Binh is an attraction that any tourist
traveling to Vietnam
can't miss on a
Vietnam tour
. In
Ninh Binh tour
, you are recommended to visit
Bai Dinh Pagoda
– the largest pagoda of Indochina. Then you can get on a wooden boat to visit
Tam Coc t
o enjoy the majestic natural landscapes and the most authentic side of Vietnam.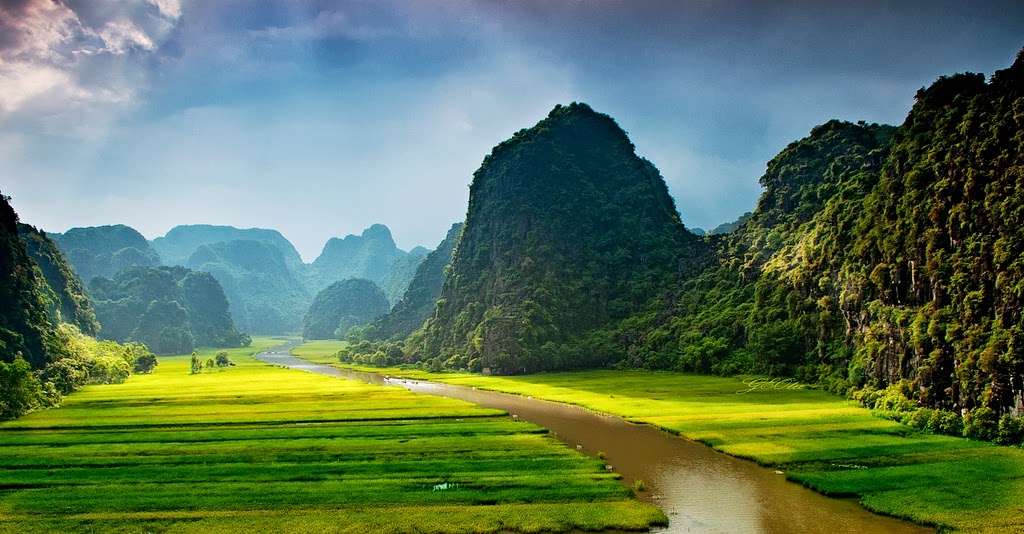 Day 5-6-7: Ho Chi Minh City – Cu Chi Tunnel – Mekong Delta
There are a lot of things to do in Ho Chi Minh City for your preferences. Below are some must-go attractions for your Ho Chi Minh tour
Ho Chi Minh City tour
Ho Chi Minh City is a dynamic yet charming city with complex history and culture to soak up. If you are a history enthusiast, you can't miss to visit historical attractions in the city such as War Remnants Museum, Ho Chi Minh Museum, Reunification Palace,… Don't forget to go on Saigon city tour and visit the city's highlights in: Notre-Dame Cathedral, Central Post Office, Ben Thanh Market, …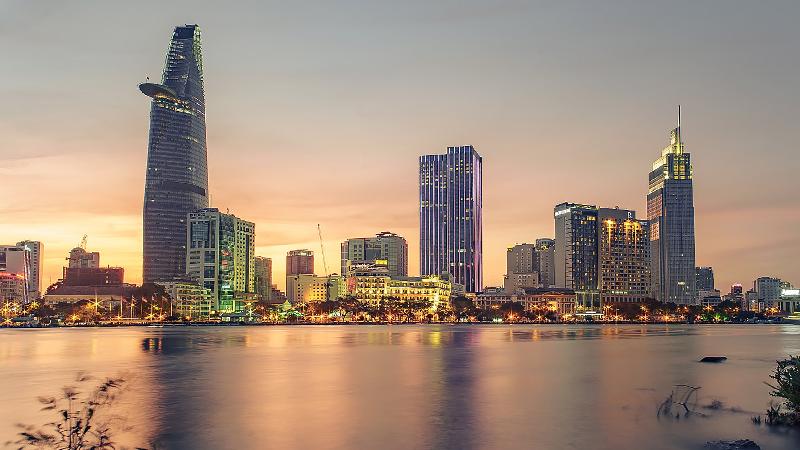 In the evening, let's have a joyful night out to the crowded Bui Vien or De Tham street. Chilling in the loud music and getting some beers at roadside bars, you will have a lot of fun.
Cu Chi Tunnels
An excursion to Cu Chi Tunnels is on the list of things to do in Ho Chi Minh City. This is an immense defensive network of underground tunnels used during wartime. Cu Chi Tunnel tour will be an ideal tour for those keen on history. You will get the chance know more about the tunnel structure, booby traps and get to know more about Vietnam history.
Mekong Delta
A couple of hours by road from the bustling Ho Chi Minh City center, let's get on a Mekong Delta day trip to explore the majestic watery world and diversified culture of the Mekong River. In your boat trip along the narrow waterway, you will be immersed in the peaceful atmosphere and the rustic villages.
Day 8-9: Siem Reap
Siem Reap City Tour
There are a lot of attractions offered in Siem Reap. Away from the temples, you can visit the Angkor National Museum to explore how Khmer Empire has established during the golden period, or explore the Roluos group, which consists of three famous temples: Bakong, PrahKo and Lolei that dated back to the 9th century.
If you want to get a real feel of a Cambodia market, go to the Old Market and explore arrays of "fresh produce". Looking for something a little tamer? There are many other food hawkers selling street food, or you can get the market experience at the Angkor Night Market. You are also suggested to head out to the downtown Pub Street and grab some drinks for a great night out.
Angkor Complex – Angkor Thom
A Cambodia tour can't be without visiting the Angkor Complex – the largest religious monument in the world. Build on the Khmer civilization, this mystic complex includes more than 100 stone temples, representing one of the most astonishing architectural achievement in the humankind. Then you can head the Angkor Thom, start from the huge ancient statues to Bayon Temple to the Royal Enclosure, the Terrace of the Leper King and Elephants Terrace. It may take you a full day to visit these sites.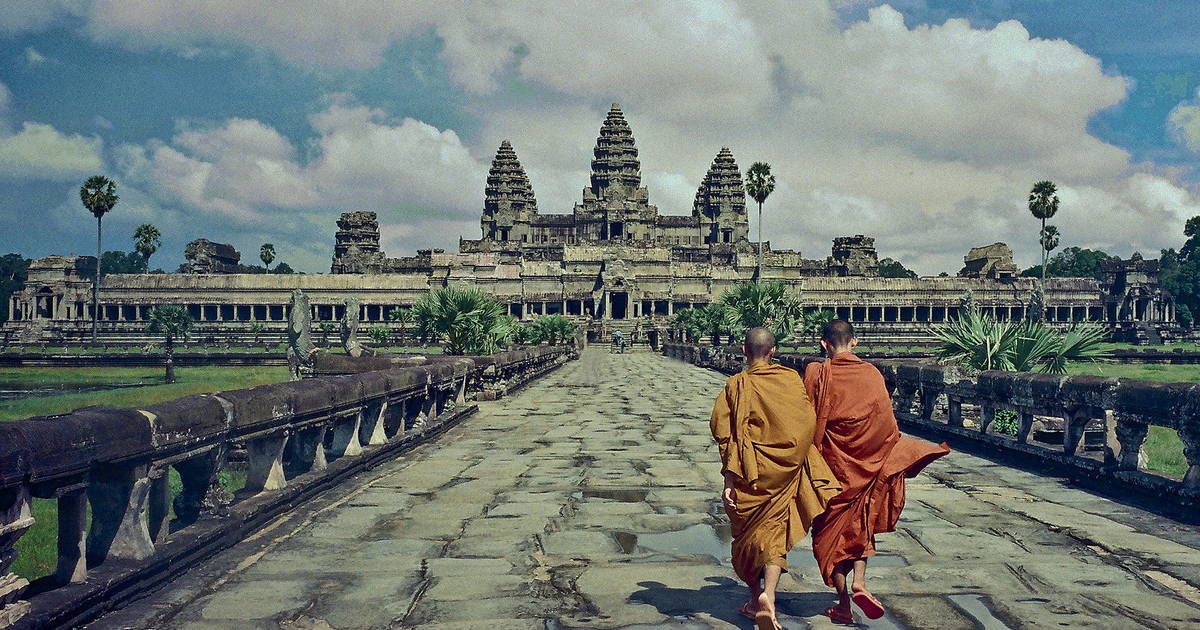 Kampong Phluk Floating Village - Tonle Sap
Located within the floodplains of the majestic Tonle Sap Lake, Kampong Phluk Village is a village of tall stilted houses surrounded by the flooded mangrove forest. The best time to visit this attraction is the dry season, which is from March to July. A boat tour to this village will give you further insight into the way of life of local Cambodian people.