Lots of guide books and travel forums often say Hanoi nightlife is not as interesting as its brother Saigon for a Vietnam tour. And everything has to shut down by midnight. So they usually suggest to save your time and do the parties in Saigon. Actually, you can have a great night out in Hanoi. Especially for young outdoor people. This is not going to suit those who want a calm, charming night to slowly enjoy the night experience. This is more for young backpackers coming from all over the world to party hard in Hanoi.
Check out the list of 5 city's lively bars and glitzy nightclubs around Hoan Kiem Lake in the Old Quarter, where you can enjoy great tunes and all sorts of booze as well as mix and mingle with fun-loving locals and expats for your Hanoi Tour.
---
1. Rockstore
Add: 61 Mã Mây, Hàng Buồm, Hoàn Kiếm, Hà Nội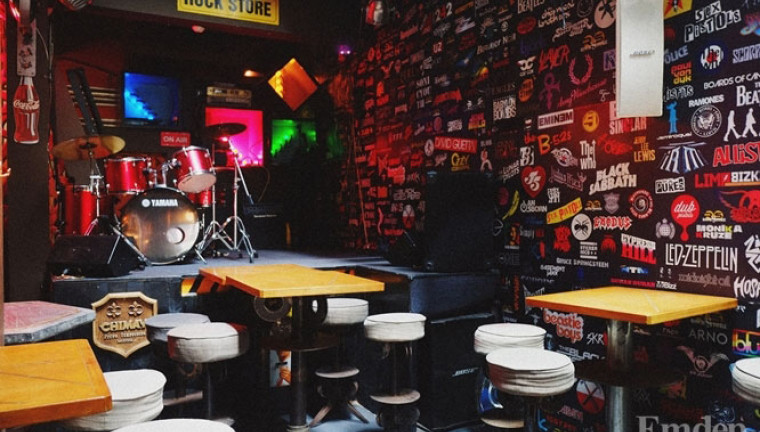 A bar tailored for foreigners in Hanoi's Old Quarter, Rockstore was established by its Swedish manager Olivier Waryn in 2013. With an open yet cozy atmosphere and rock-themed decoration, this place has rapidly become a hot spot for many foreigners in their Hanoi tours.
The bar is in a yellow two storey house in the French architectural style. On the first floor fast food and drinks are served such as wines, cocktails, mocktails and beer, and there is a sitting room for small groups. Upstairs there is a bigger space with several games. The bar is impressive with some curving light poles which make it uniquely different.
Unlike other bars only open from afternoon to late night, Rockstore is available all day, and turns into real Rockstore when the night falls. DJ performances or live rock shows are on schedule at night. Beside the standard drinks, other traditional Vietnamese cuisine is available.
---
2. Fat Cat Bar
Add: 25 Tạ Hiền Hàng Buồm, Hồ Hoàn Kiếm, Hàng Buồm, Hà Nội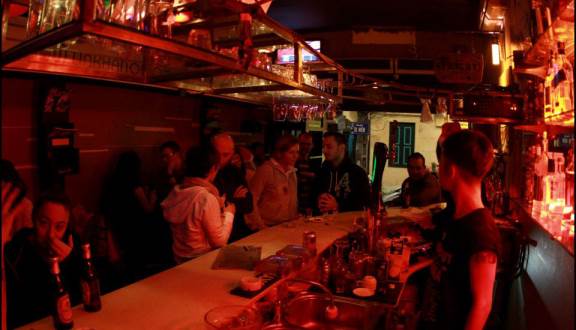 Fat Cat Bar, co-managed by Olivier Waryn and his French friend, is smaller than Rockstore, however, it is special regarding its menu. With a style combining lively bar and gentle lounge, the atmosphere is open and comfortable. Customers are mainly foreigners, coming here in groups, gathering, talking, looking out at the street and drinking beers. The garret is also available for those who want to sit out and enjoy the informal style.
Vietnam tourists to Fat Cat often enjoy live music. The favored drinks here are beers and cocktails. There are stools in the front where you can enjoy lemonade priced from just 1USD.
---
3. Finnegan's Irish
Add: 32 Luong Ngoc Quyen, Hoàn Kiếm, Hanoi .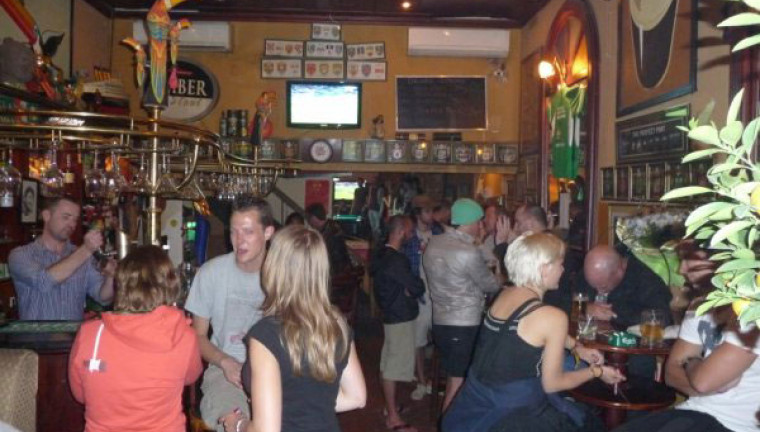 The name "Finnegan's Irish' comes from the famous Irish writer James Joyce. The bar is located on the second floor of No. 32 Lương Ngọc Quyen street. The classic European architectural style is reflected in its dark wooden furniture.
Although it is not a large space, the design maximizes light and space to create different corners for customers to choose from. You can sit right at the bar if coming here alone. Otherwise, various tables are available for groups, along with good beers and bustling street views for you to enjoy.
Tea, coffee and fast food are available, and international football matches are shown.
---
4. Funky B
Add: 2 Tạ Hiện, Hàng Buồm, Hà Nội.
The Funky B (formerly called Funky Buddha) is situated on Ta Hien street, famous for its music, namely house, trance and techno. Apart from these, an eclectic mix of musical surprises serves to attract tourists and resident foreigners alike. This bar is larger than most in Hanoi's Old Quarter, with the two lounges of the bar in different styles. The outer space near the entrance has a simple design, while the inner room is done up with a complicated display of bird cages. Choose whatever fits your style to enjoy the atmosphere for your amazing Hanoi tour.
---
5. Spy Bar
Add: 12 Nguyễn Hữu Huân, Hàng Buồm, Hoàn Kiếm, Hà Nội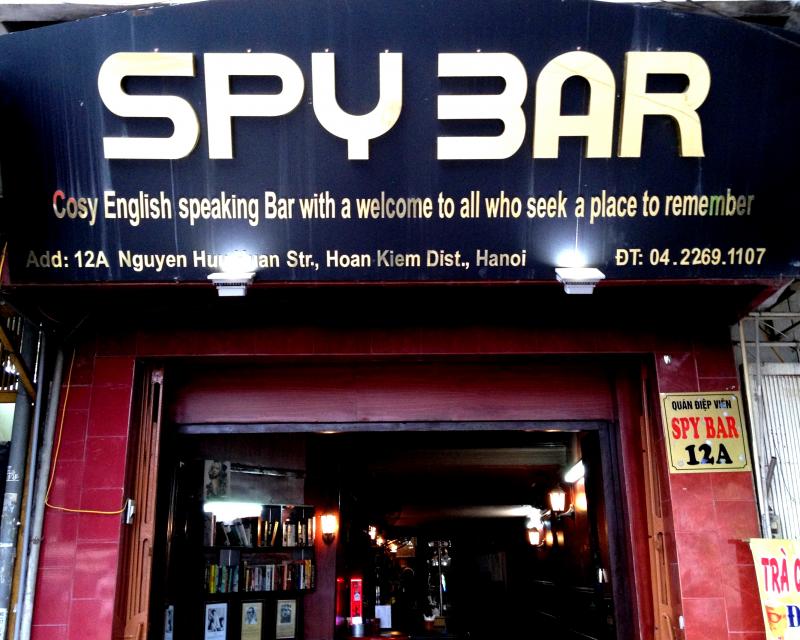 Spy Bar is located at 12A Nguyen Huu Huan street, with a design similar to Finnegan's Irish. The bar itself is fairly small with limited group seating, mostly only stools surrounding the bar. The upstairs seats offer a bit more privacy. There is regular live music here, as well as game nights held every Friday. Drink prices are quite affordable.
Nightlife in Hanoi tour is more raucous than you might imagine of a town known as an austere Communist outpost. Midnight is the generally held strict closing time, but a few choice places rock until dawn. Enjoy your Vietnam tour completely when spending time in Hanoi.
Source: Collection