Our company - Indochina Charm Tours proudly presents the attendance in SATTE 2018 – South Asia's leading travel show, held from 31 January to 2 February in New Delhi, India.
The South Asia's International Tourism Exhibition (SATTE 2018) was officially held at the exhibition center Pragati Maidan in central New Delhi, India from January 31 to February 2. Hosting over 1,000 exhibitors and represents over 50 countries and 28 Indian states, SATTE 2018 has become the leading travel fair and tourism exhibition in South Asia. This three-day event provides a lot of potential business opportunities for businesses working in the travel industry such as airlines, hotels, tour organizers, etc.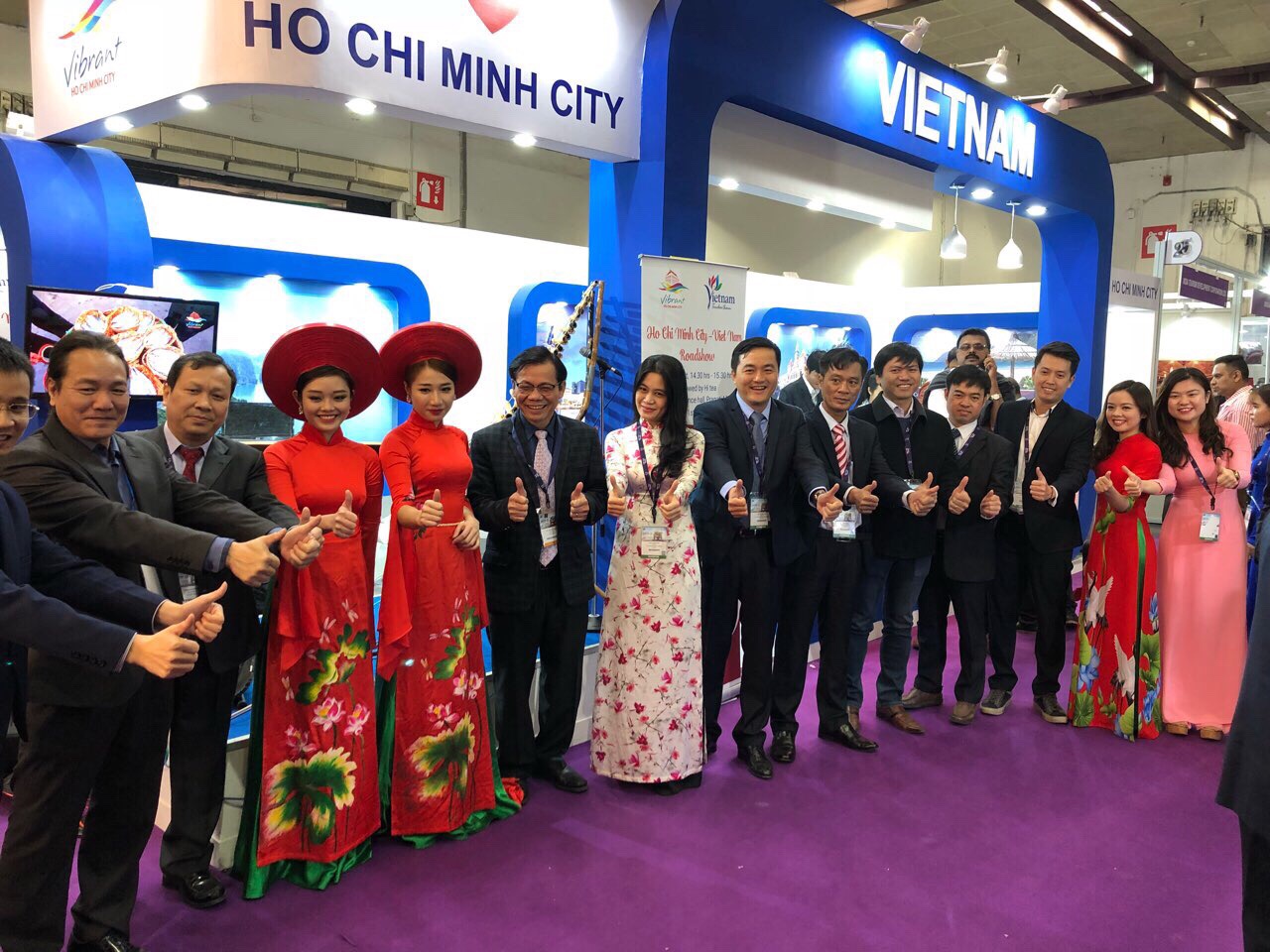 Indochina Charm Tours representative with other Vietnam representatives at SATTE 2018 Fair
This year, our company – Indochina Charm Tours / Hanoi Fair Tours continues to attend SATTE for the second time. In the same booth with other Vietnam tour operator representatives, we have introduced tourism destinations, tourism travel products and successfully promoted Vietnam tourism to international tourists attending the fair.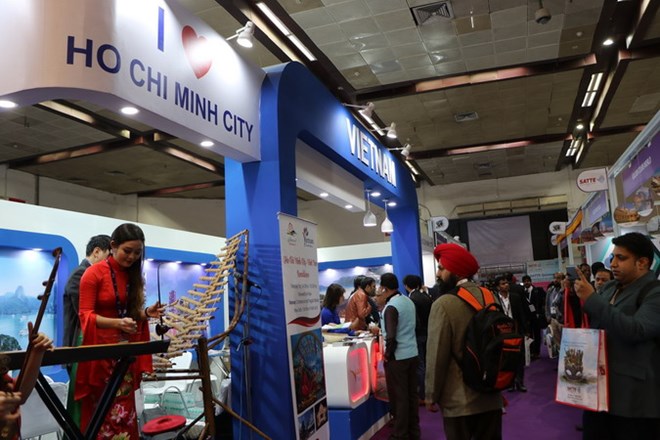 Vietnam booth at SATTE 2018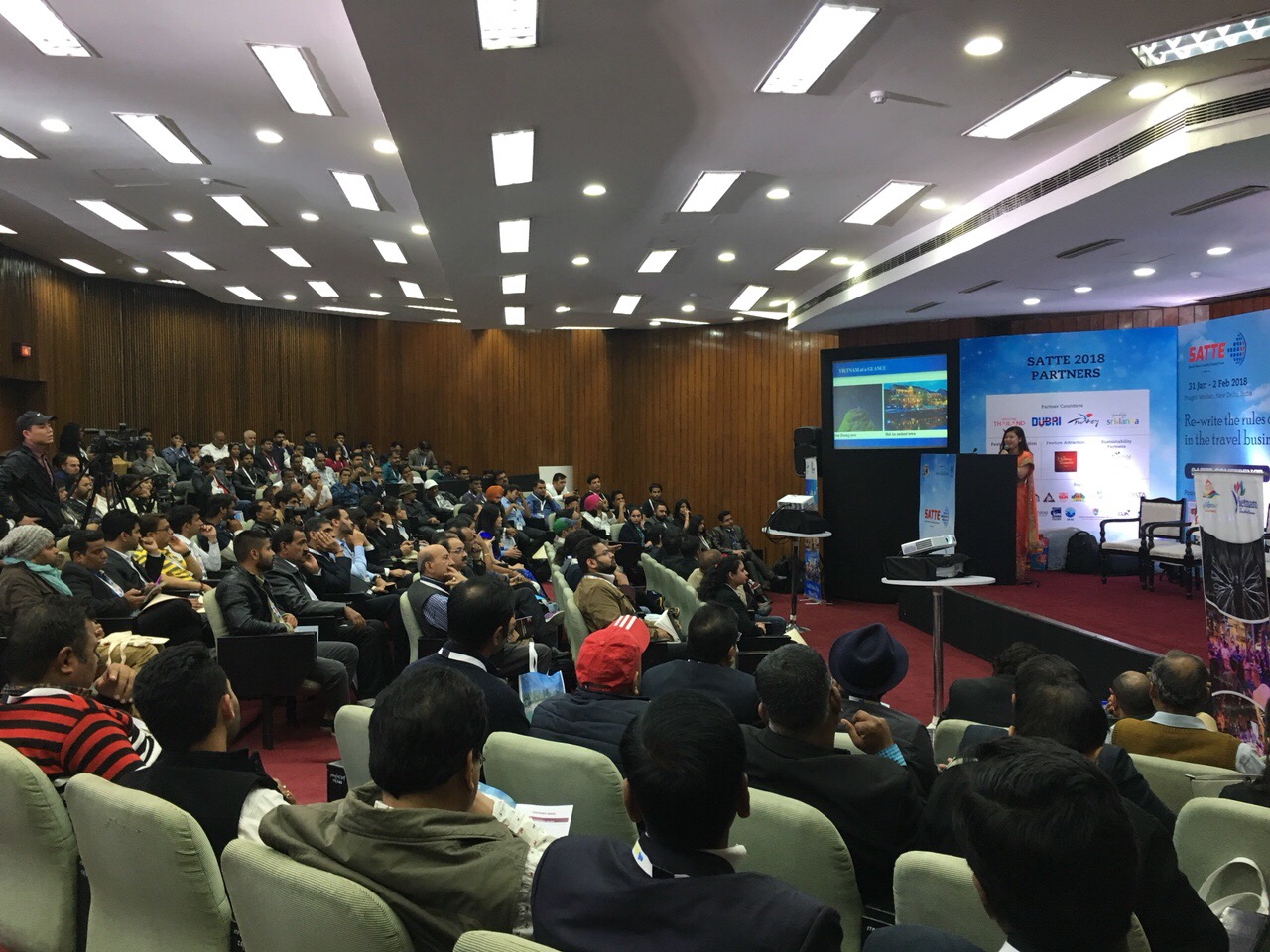 B2B activity at SATTE 2018
Besides, SATTE is also a chance for Indochina Charm Tours to discover developing trends in India market as well as seek for partnerships opportunities in this potential market to expand our business.
Below are our activities at this year's SATTE 2018: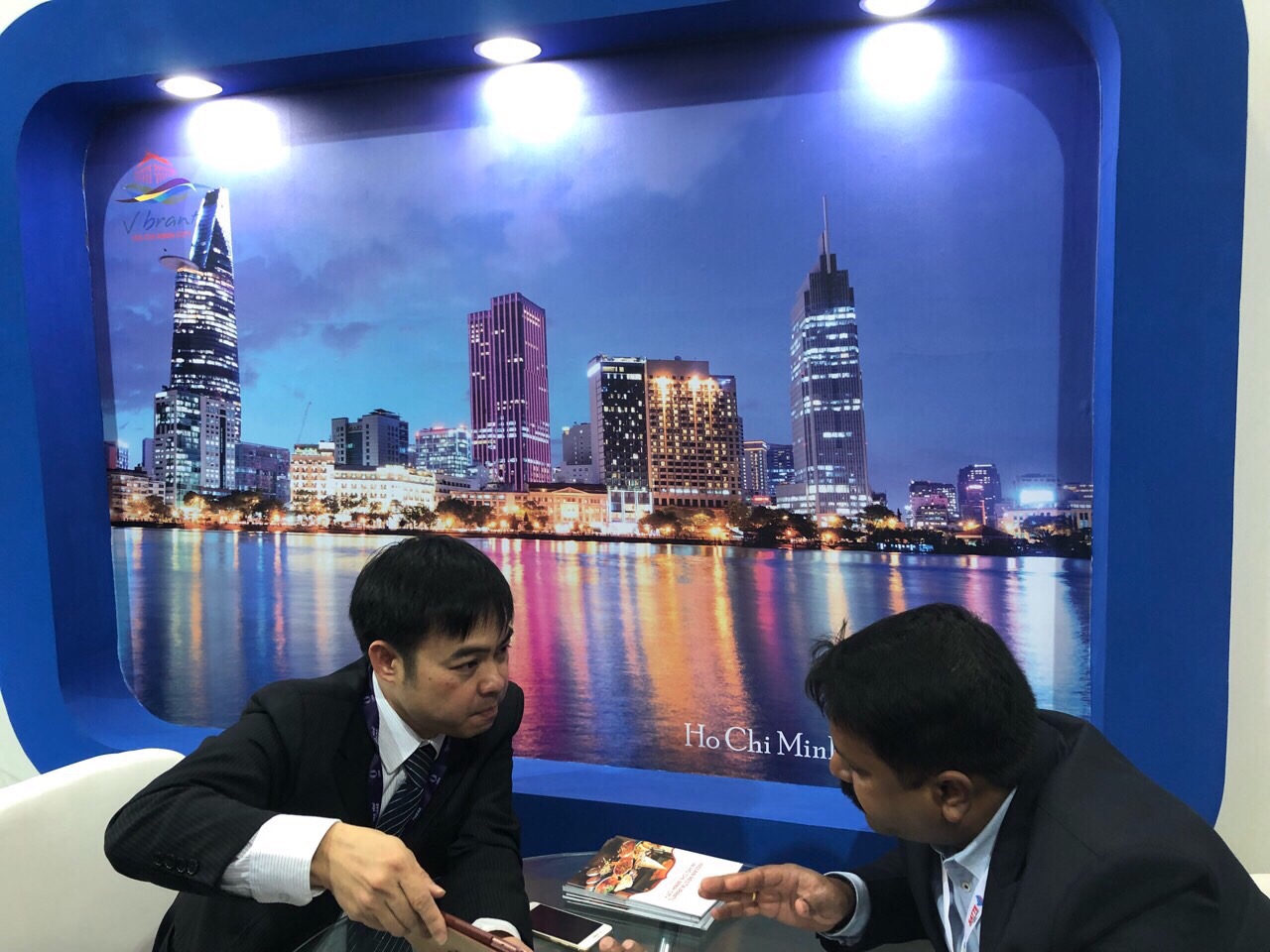 Promoting Vietnam tourism products to Indian partners