Indochina Charm Tours was launched in 2004 by our director who has special desire to show off Vietnam and neighbor countries he loves to worldwide friend. He has working in tourism manner for nearly thirty years.With an expending strategy to guide many travelers to other countries in Indochina region including Vietnam, Cambodia, Laos, Myanmar and Thailand, he established and developed brand "Indochina Charm Tours".

Recognized as Southeast Asia's leading specialist inbound destination management company today, with hundreds of thousands of passengers carried annually and several internationally recognized industry awards won, we are definitely your reliable local travel partner/DMC.

Our company is a fully licensed and accredited full service travel agency for international travel. We offer services not only for tour operators, travel agents and MICE planners, but also for independent travelers worldwide.
Indochina Charm tours provide customers with authentic travel experience at a competitive price, from hotel booking, airplane tickets, etc. to inclusive tours in Indochina region. We offer tours with great attractions, authentic local restaurants and good quality hotels. There are no tourist traps, hidden fees during the journeys.

To aim at being sincerely travel guides in Vietnam, we put ourselves into our customers' shoes to create wonderful and unforgettable journeys in Vietnam. Indochina Charm tours has its reputation for arranging best services for thousands of foreign tourists coming to Vietnam, Cambodia, Laos, Myanmar and Thailand each year.
We have an extensive range of unique experiences and products. Beside luxurious tours, classic, adventure, MICE and special interest, we can tailor make any travel experience our clients' desire to ensure the most sophisticated travelers will have a memorable holiday.
We always keep ourselves updated by investing in product development to our staff. To keep you in the loop, we assign our colleagues to regularly update you with the latest hotels and new tour programs. We pride ourselves on having excellent relationships with our suppliers which ensures the most competitive rates.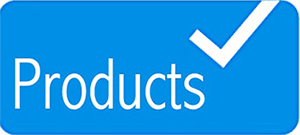 Indochina classic packages

Customized independent tours

Luxury hotels/villas/ boutique hotels/ resorts reservation service

Top-of-the-range transportation