It's time to explore outstanding points in Da Nang- the best city to live in Vietnam.
1.Heritage bridge Da Nang/Hue – Paradise cave – Phong Nha
Da Nang is located in the centre of the Middle which becomes world Cultural Heritage bridge. Far from Da Nang 30 km are Hoi An ancient town and mysterious My Son sanctuary which are most famous Vietnam tourist attractions.  Going to the North about 100 km, tourists can reach Hue citadel. It is not only the centre of 3 world heritage but also the city with unforgettable destinations.
It's a little bit difficult for someone who wants to explore Phong Nha – Ke Bang, but with the existence of Da Nang international airport, North-South railway and many travel agents, you can totally find best services for your journey.
2.International firework festival
Starting from 2008 with the participation of international fireworks teams all over the world, festivals have brought beautiful and monumental performances for residents and tourists. Year after year, Da Nang international fireworks competition is becoming one of the most outstanding culture events in the city and Vietnam as well which attracts considerations of many domestic and international visitors.
3.The city of bridges
Da Nang is famous for romantic Han river with unique crossing bridges. It is said that turning bridge is the most typical bridge that brings curiosity for tourists. Moreover, they can get excitement with Dragon bridge which has ability to spit water and fire. Or another day, visitors can come over Thuan Phuoc bridge crossing the sea to enjoy the grandeur of nature.
4.Beautiful beaches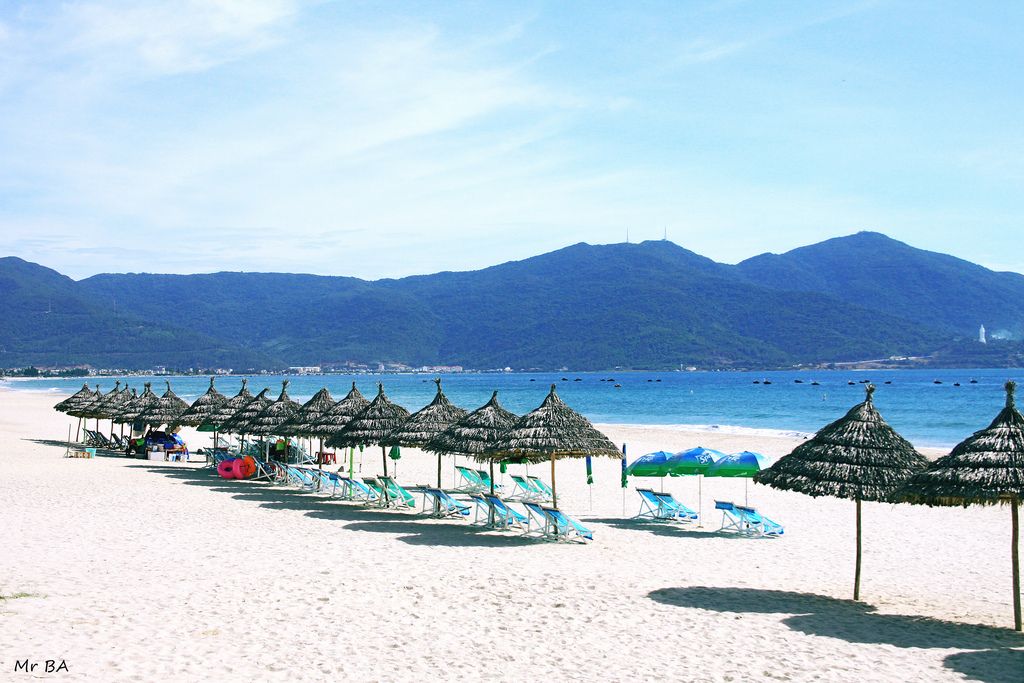 Da Nang coastline stretches nearly 60 km with a lot of perfect beaches from Hai Van pass to Non Nuoc that well-known for the most ideal relaxing destination of Asia area. Forbes magazine – America voted Da Nang beach including in top 6 of the most charming beaches in the world, along with Baia – Brazil, Bondi – Australia, Las Minitas – Domina and Wailea – Hawai (America).
5.No beggars
" No beggars" is one of 5 criteria of Da Nang in recent years. According to that criterion, beggars are encouraged to come back their hometown, vendors who have dragline behaviors to tourists are prevented. These efforts of Da Nang authority have created nice city in the eyes of visitors.
6.The centre of the Middle 's cuisine
It will be a shortcoming if Da Nang cuisine is not mentioned. Tourists can easily find great foods in all streets. If you have chance, you should visit Con market or Han market to explore outstanding foods. In the evening, it is good idea to go to My Khe beach to enjoy fresh seafood party here for Vietnam tour.