" With $1 in Europe,uhhumm.... I can't buy any thing" - one of my friends from Spain shared. Another Austrilian guy said "Nothing. A bowl of Pho costs USD18". But when you travel in Vietnam, you can buy a lot, from food, drink to souvenirs. $1 can exchange for more than 22,000 VND according to current monetary exchange rate publiced by Vietnam banks. Below is a quick particular summary of what your one dollar can be worth in various cities in Vietnam as your reference.
---
4 glasses of "Bia hoi" (draught beer)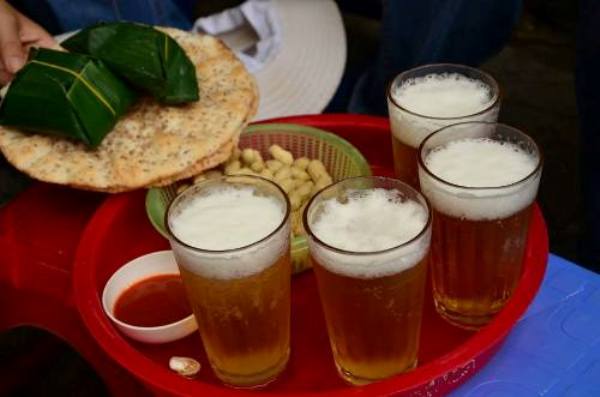 Vietnam is well-known as a country with consumed beer the highest in the world. Especially on summer time when weather is hot, you can easily spot a few crowded "street bars" where people enjoy the chilled beer. Sold at 5,000-6,000 VND per glass, $1 will make you to be belly fairly full of 4 glasses of beer. For travelers, Hanoi Old Quarter, Ta Hien street in Hanoi and Pham Ngu Lao street in Saigon are best places for your beer. That is so interesting. Joining in Vietnam tours, please remember to taste local beer in Vietnam to get sweet memories.
Coconut juice
Coconut juice is a helpful beverage in such hot weather like Vietnam. There are two kinds of places where you can get coconut juice: in a cafe or from the street vendors. In a cafe, a coconut costs you about $2 because coffee shops have to cover well-equipped with air-conditioner fee. If you stop at a coffee shop, you can just enjoy the light sweet taste of coconut juice and relax. Another advantage is you can eat the coconut flesh by using the spoon and swirling inside out.
Unlike coconut from a coffee shop, coconut from street vendors is much cheaper. It costs around $1 for each whole coconut. However, instead of sitting comfortably in the coffee shop, when drinking coconut juice from street vendors, you will just remain standing and finish your drinks because there is no seats available. Some people riding a motorbike often stop by a street vendor, buy a coconut, drink the juice and leave without eating the coconut flesh. Bargain is advised in case the price is much higher than expected.
1 bowl of noodle or Bún Chả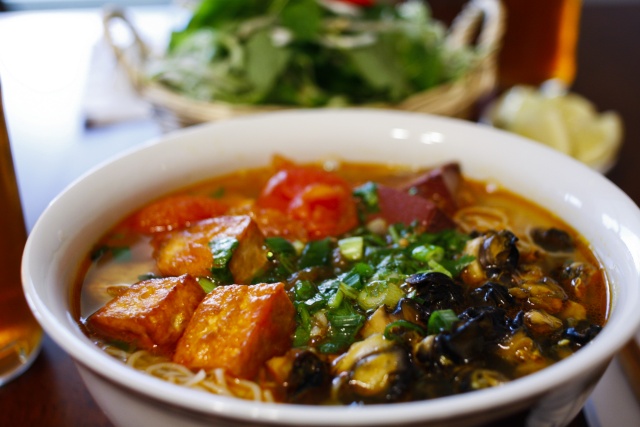 If you are paying $2 for a bowl of noodle, please don't think you are ripped off because beef price is quite expensive. Apart from beef-related dish then everything else "noodle" is inexpensive. You can find snail or fish noodle at some food stores near universities at only $1. Of course quality varies, but with $1 you can have a hearty breakfast, including a cup of tea to go along.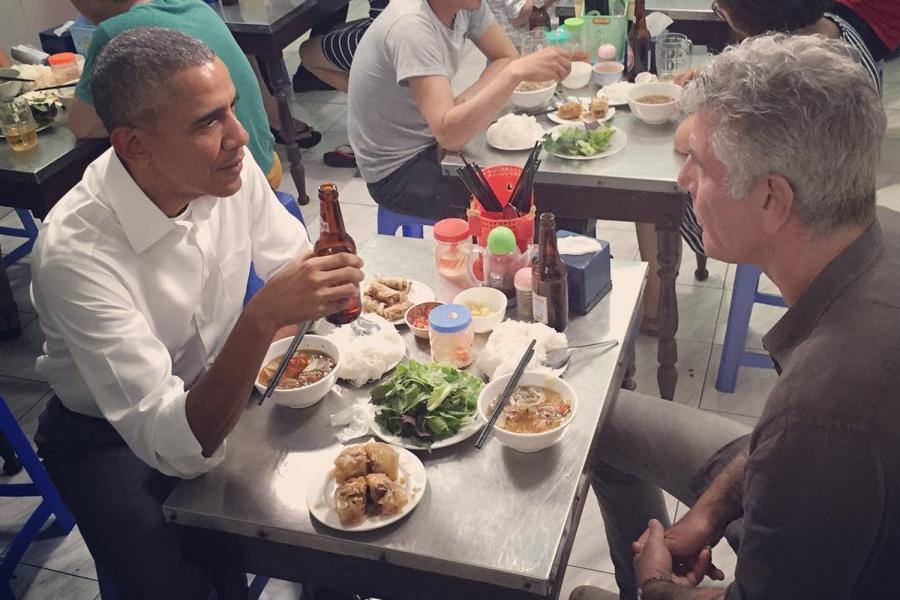 President OBAMA tasted Bun Cha at a local restaurant in Hanoi
1 Vietnam bread with pork
The Vietnamese "Banh mi" is a delicious and ever-varying combination of pate, deli-style pork, sauces and veggies (cilantro, think carrots, cucumber, etc), stuffed into a crunchy outside while soft inside baguette. This delicious meal costs only $1. Regional variations in Vietnam involve adding different ingredients such as in Hoi An, vendors cover the outside of bread with a layer of bee honey to make it more crispy, fragrant and attractive. You also can order 2 breads with egg or hot dog flavor with $1.
1.2 litre of gasoline
Before it starts to be charged at higher price again, let's enjoy the affordable gasonline cost. You are hiring a motorbike for travel around Vietnam tourist spots, having cheaper fuel price just means you can go for a longer distance with the same budget.
Fruits, lots of fruits
Fruits in the cities such as Hanoi and Ho Chi Minh City can be expensive, somestime comparable to what you got at your local grocery. However in rural area, especially where these fruits are grown, you can get a lot of fruits for your buck: 3 kilos of dragon fruit in Ninh Thuan, 2 kilos of rambutan in Mekong Delta, 30 guavas in Bac Ninh, 8 mangoes in Nha Trang, to name a few.
1 Vietnamese conical hat (non la)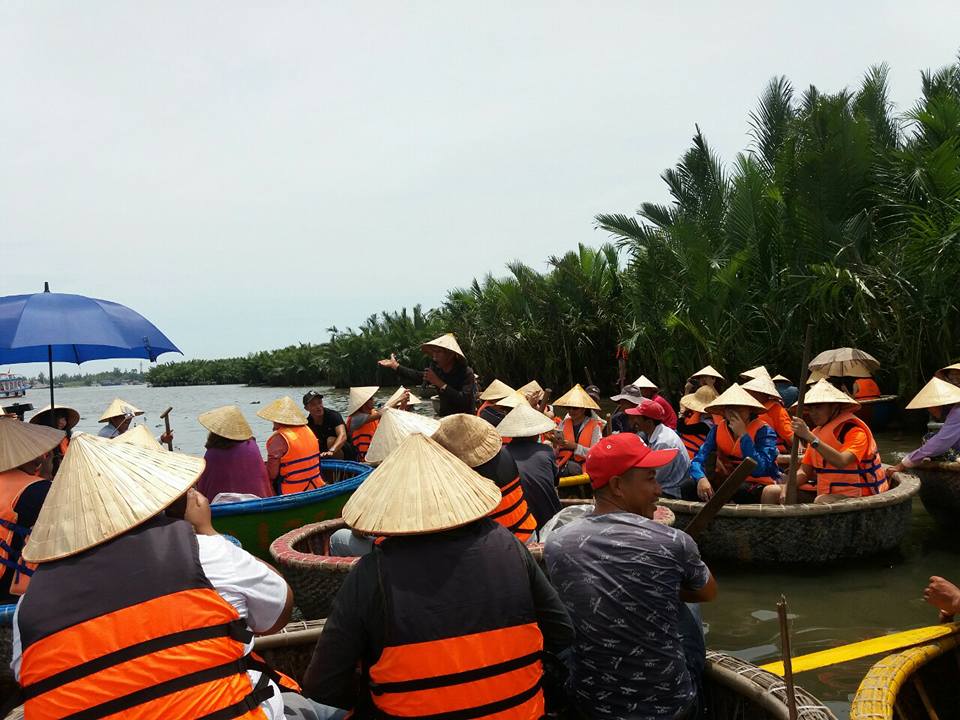 Non La is one of Vietnam's symbol charm recognized worldwide. It is made of such available and simple material as bark of Moc tree, palm leaves and bamboo. The image of Non La has become strongly associated with peasant lives of Vietnam. Take a non la to your home will be a special memory for Vietnam tours
Gifts/ souvenirs
1 Bamboo dragonfly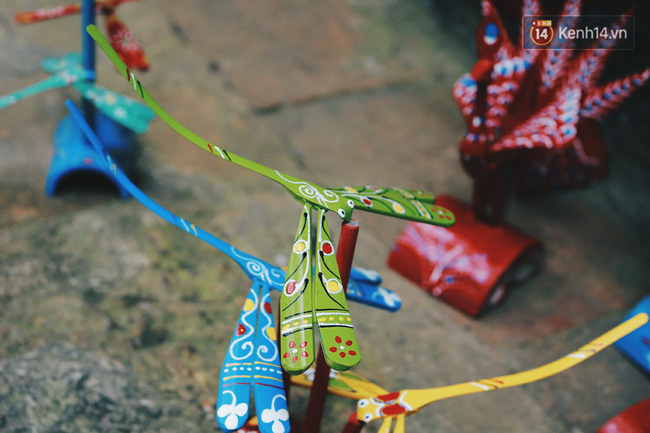 Handicarfts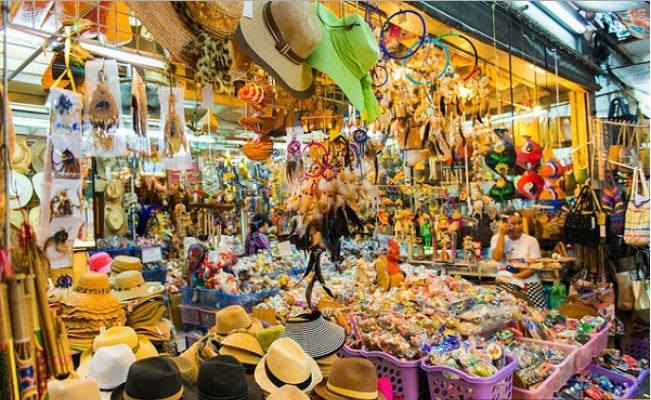 Contact a Vietnam travel agent now to have a perfect Vietnam holiday. Email: sales@indochinacharmtours.com