Each country has a traditional clothing such as: Japanese with Kimonos clothing, Korea with Hanbok, etc. Vietnam traditional dress (Ao Dai) is one of the cultural symbols. The Vietnamese woman with Ao Dai makes impression on foreign visitors when traveling to Vietnam.
Throughout the history, Ao Dai has related to Vietnamese's life and work. There are many Ao Dai original versions. The first version is Ao Tu Than with a four-flap dress in the 19th century.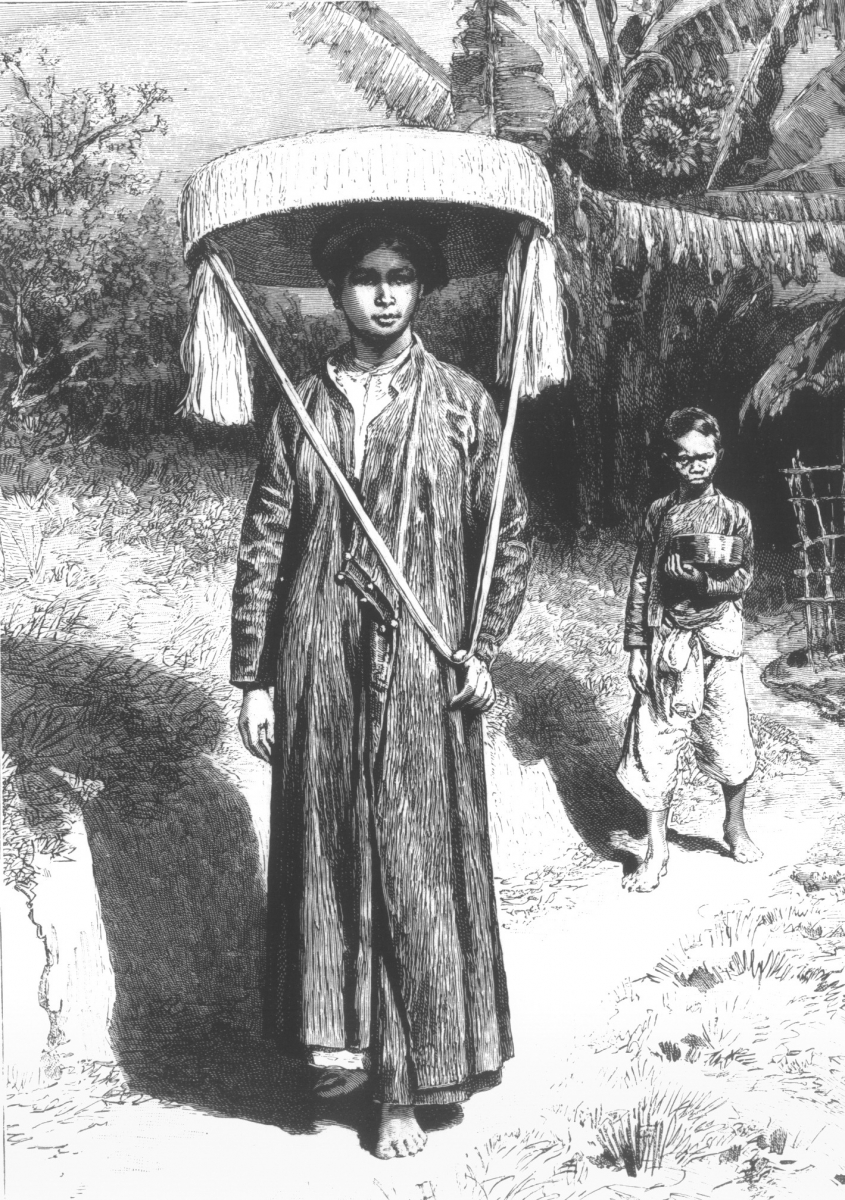 The other version is Ao Nam Than with two in the back, two in the front and one under the front lap: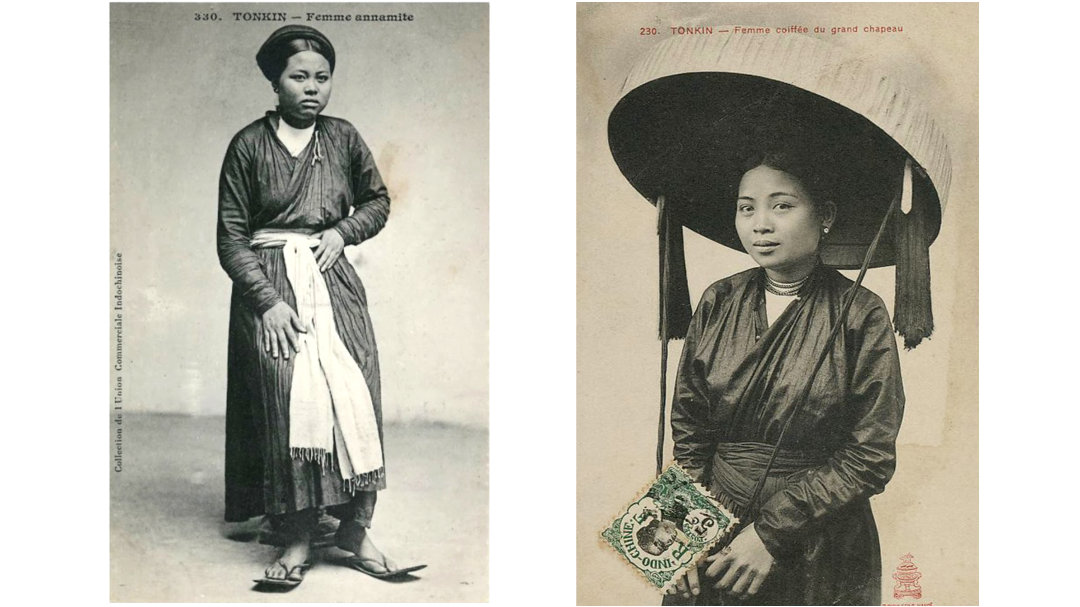 Lemur was the other name of Ao Dai in French. It's was made of Cat Tuong designer in 1930. There is some renovation in Ao Dai such as

puff sleeve, heart-shaped or lotus-leaf-shaped collar or collar attached to the bowl. But after 4 years, Lemur wasn't accepted and disappeared.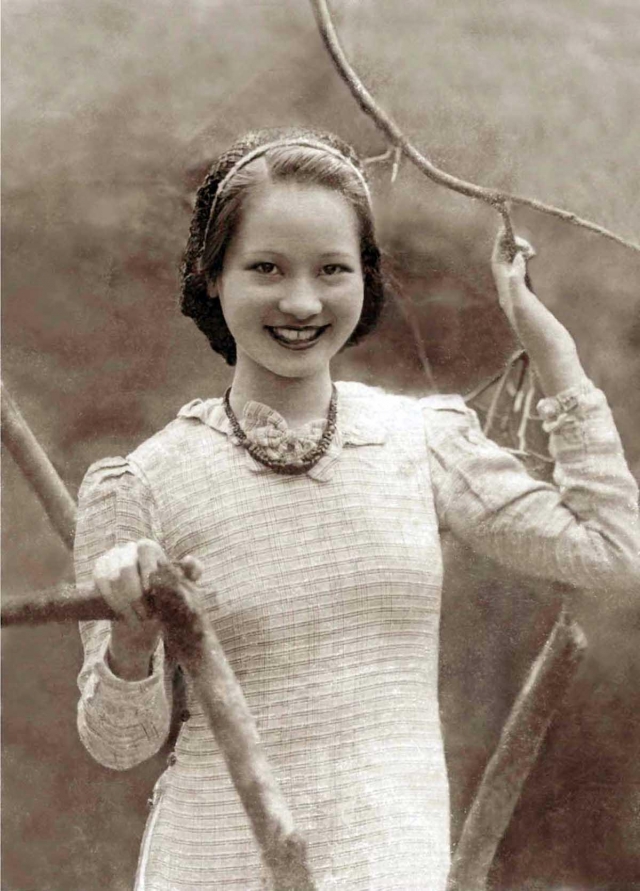 Nowadays, Ao dai is recognized as an identity symbol of Vietnam in worldwide. With the development of fashion, Ao Dai has changed with the different
colors
and designs. Ao Dai is tight-fitting, which features and flatters the women's curve. The material of Ao Dai is colourful silk which makes women become more elegant.

Contrary to the
thinking
of some foreigners, Ao Dai is not for female only but also for the
male
. It is for all ages as well.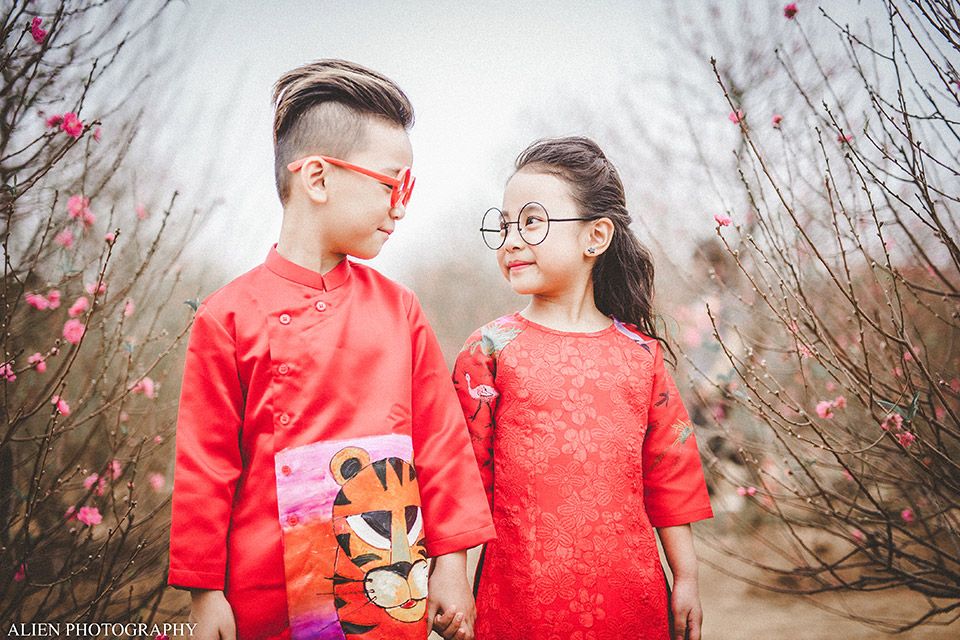 Source: Alien photography
Unlike other countries, Vietnamese wear Ao Dai not only in daily life (student uniform) but also in special occasions. Especially, Vietnamese women often wear Ao Dai for Lunar New Year. The women select a beautiful red Ao Dai to visit their neighborhood, which makes Lunar New Year more meaningful. The red Ao Dai symbolizes luck, warmth and prosperity.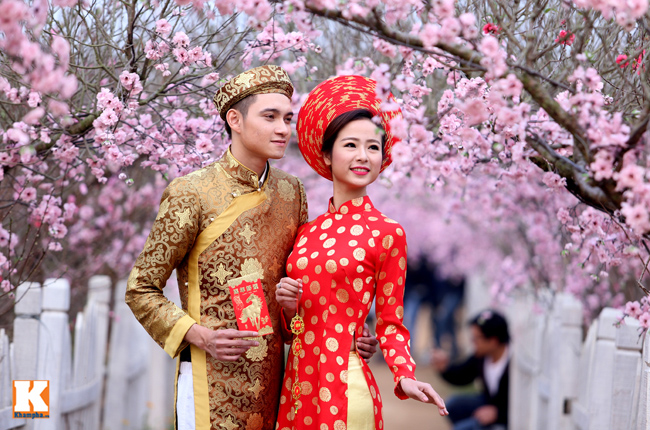 On Vietnamese's Lunar New Year, tourists shouldn't miss wearing the Ao Dai when having a
Vietnam tour. There are many shops in Ha Noi city, Hoi An, Hue and Ho Chi Minh city. Following are some shops in Ha Noi and Hoi An that tourists can rent Ao Dai:
1. Ao Dai Thanh Mai at 428 Bach Mai street, Hai Ba Trung district, Ha Noi city
2. Ao Dai Ha Thanh at 127 Mai Dich street, Cau Giay district, Ha Noi city
3. Huong Bridal at Số 17/343 Doi Can, Ba Dinh district, Ha Noi city
4. Thu Thuy silk at 60 Le Loi Street in Hoi An
5. B'lan silk at 23 Tran Phu street in Hoi An