Tet Nguyen Dan, or Tet is coming soon. Celebrated on the first day of the first month in Lunar calendar or falling between late January and early February, it is the biggest and most popular festival of Vietnamese people. Hence, Vietnamese people often spend about nearly a month to celebrate this special event. As a traveler for a Vietnam tour, there are certain things that you probably should know about like whether your upcoming holiday in Vietnam will coincide with this grandest event of the year, which Vietnam tourist spots are most interesting to visit or what are special food during this time.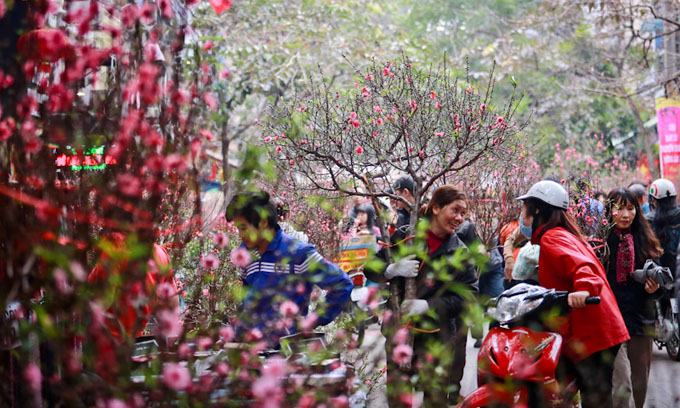 What is Tet?
Tet in 2018 is on 20th January according to Lunar calendar; however, the actual holiday will last 1 week before and about 3-5 days after the day.
Tet is a time for family reunions after a busy year of works welcoming the New Year with their beloved family members, and for paying respect and remembrance to ancestors and the elders. Gifts of food are made to friends, neighbors and relatives in the days before Tet. To make it easier, one can imagine Tet as a combination of Christmas and New Year: every family will get together to have big meals, decorate Tet trees and eat Tet food but to welcome the new year instead of a religious cause.
1. Transportation:
This is probably one big concern that will occur to Vietnam tourists because of the rocket volume domestic travel back their home. Without doubt, the flight, trains and coach are mostly fully booked in advance.
Vietnam Airlines will add hundreds of flights to serve increasing traffic during Tet - which is a relief for many. However, we strongly recommend that you book your air tickets as early in advance as possible. On domestic routes, price will not change much but tickets are hard to get, especially on Hanoi - Ho Chi Minh City and vice versa. The same rules for train tickets reservation: beware of popular route such as Hanoi - Sapa, Hanoi - Danang, Ho Chi Minh City - Nha Trang and vice versa. Some will see up to 30% fare increase while most Vietnam tour companies will turn down your request for tickets if you traveling date of Vietnam tour is too closed.
2. Accommodation:
About room available, hotels and hostels in Vietnam during Tet are abundant. Tet holiday is a not a leisure travelling time for most domestic so you will have many choices with regard to accommodation. However, most accommodation service will raise the price if you stay during Tet holiday attributing it the "hot season" occasion. Check before you book!
3. Sightseeing:
Many museums, mausoleums, indoors exhibition place and art houses will be closed for at least 4 days. Luckily, beach will be empty, cities will be vacant (on the actual date of Tet) - overall a great time for those who enjoy the tranquility. Also there are many national activities foreign tourists like to join in with New Year atmosphere in Vietnam.
You can turn both of these news to your Vietnam tour itinerary accordingly: visit the museums and such just before or after Tet, and during Tet, relax yourself or with your loved ones in a walk around Hanoi Old Quarter or sunbathing in Mui Ne beach.
4. Food:
Tet may not be the best time for culinary tour fans because famous restaurants as well as street food vendors can be closed during Tet. But Tet is like no other events in the year - there is a great variety of Vietnamese food that is not available elsewhere or else-when such as Banh Chung, Boiled Chicken, Pickled Onions. If you are invited to a Vietnamese family, that would be the ideal case. Otherwise, a visit to Cho Tet - special wet markets selling New Year stuffs, will surely be an amazing experience, whether you are in a big city or rural mountain province. Get your camera ready!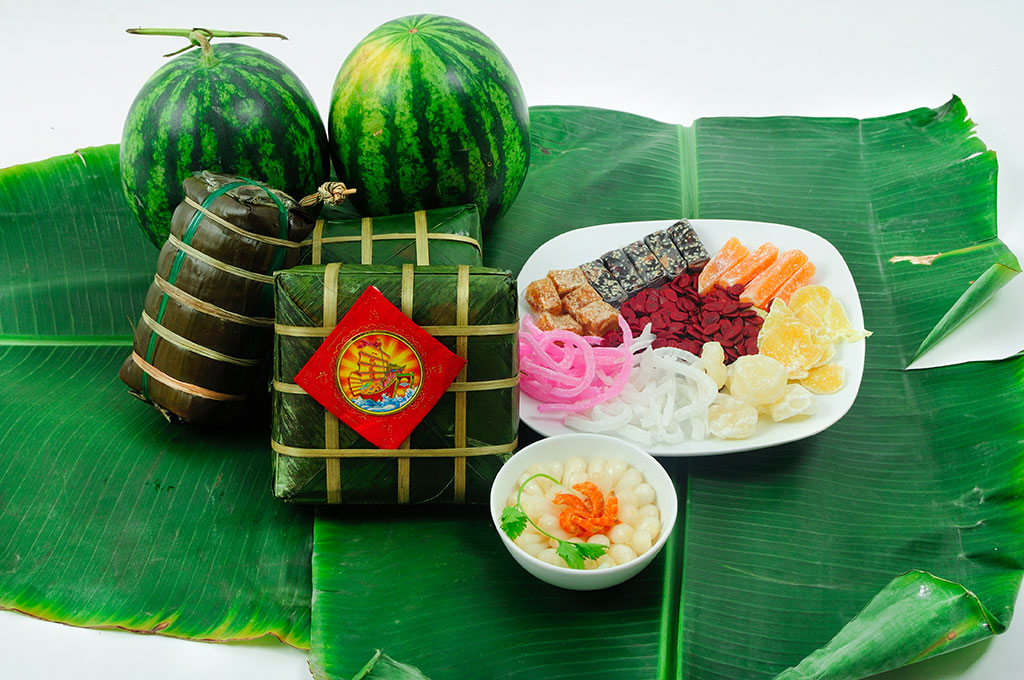 5. Shopping:
Like restaurants, many shops will be closed for the first few days of the lunar new year. Some market will still be open, with much fewer vendors than you normally see, even in major trading points like Dong Xuan market or Ben Thanh market. To your surprise, many products will be sold at a very reasonable price because most sellers want to start a smooth sales year. Try not to haggle or if you do, do so politely or else it will be considered to bring about bad luck for the whole new year.