For couples who choosing Vietnam for warming love, there is not only romantic beaches and resorts with easeful moment, joining in adventurous activities and tours is also amazing way of spending Vietnam holiday for couples. This writing will be useful for who are looking for those kinds of activities and places.

1. Overcome La Ba river by rubber dinghy.

Where: Xuan Tho Commune- DaLat city
Before tourists take part in this challenge, they will be guided for safety, how to row, how to overcome stone in the way. Besides, a coach will lead for whole group for safe guarantee. The whole time for journey is around three hours with 7 kilometers of river.
2. Sliding down Datanla waterfall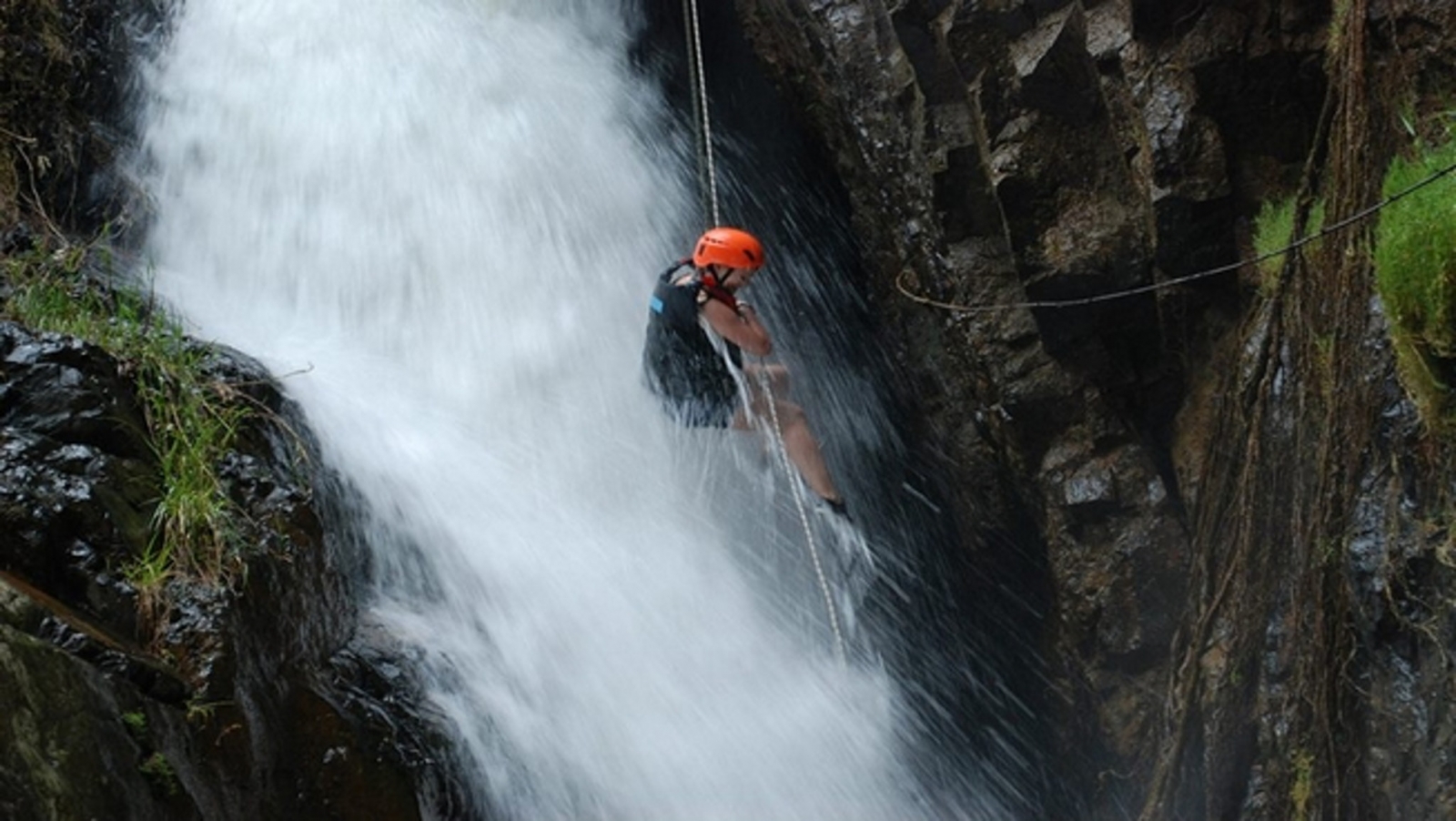 Where: Datanla waterfall- Da Lat
There are many levels for tourists to pass. First is dry fall with height from 15 meters to 18 meters. Next is short water fall and then high waterfall at height of 25 meters. As hard as tourists have to pass, as excited and nervous as they get.
It is not only the feeling of tottery when standing among cliff, tourists also face with heavy flow of water straightly pour in face and body as well. End of journey is also time tourists fully explore wild beauty of Datanla water fall. Marking this activity in note and join in if getting to Dalat will make Vietnam holiday for couples perfectly.

3. Flyboard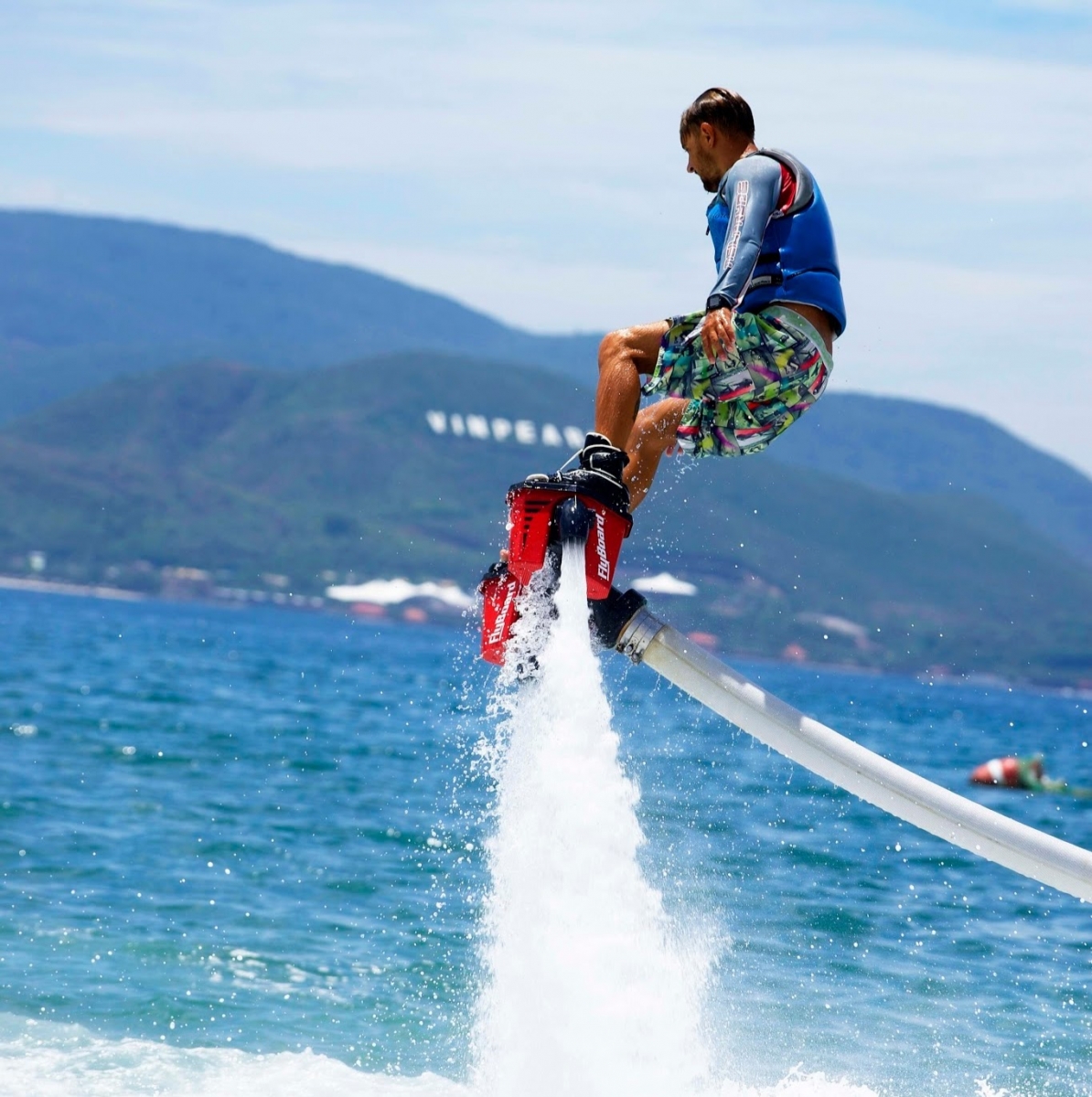 Where: Nha Trang
Flyboarding is a new and attractive adventurous activity in Nha Trang which combines an array of popular sports including Jet Skiing, water-skiing, wakeboarding, skiing, snowboarding and even acrobatic diving. This sport is listed as a luxury service because of high expense.

4. Conquer Fansipan mountain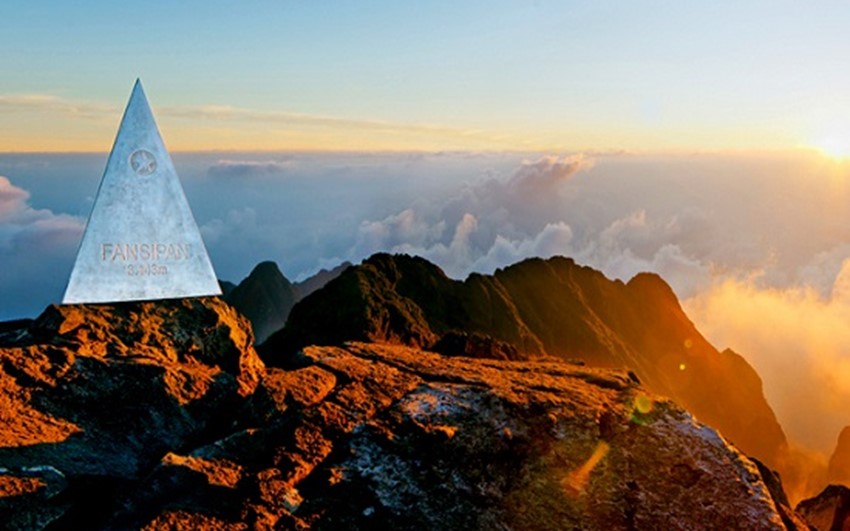 Where: Lao Cai
From February, 2016 when the cable car has been completed, it's much easy for tourists to reach top of Indochina. However, for people who love adventurous, they still choose to climb to the top. The journey of conquer Mr. Fansipan is compared with the journey of overcoming yourself. And it cannot be more perfect if you can hold your lover hand in the top after hard itinerary. On the way, there are plentiful of challenge from platform, weather and so on. The "holiday" will be more meaningful for couples.

5. Driving to Ma Pi Leng pass

Where: Ha Giang
Ma Pi Leng pass belongs to "Hapiness" road, Ha Giang province which is connecting Dong Van and Meo Vac towns- one of most obstacle passes in Vietnam with the length of 20kilometers. From Ma Pi Leng pass, there is magnificent view to Nho Que river. Word is not enough to describe beauty of scenery there. Together with lover to "pass to the pass" by motorbike, many people gather more love memory. Some men also choose this place for propose their women there. It is reason why Ma Pi Leng pass is recommended as a destination for Vietnam holiday for couples.