Vietnam landscapes look more romantic, imposing, and full of vitality through flycam perspective.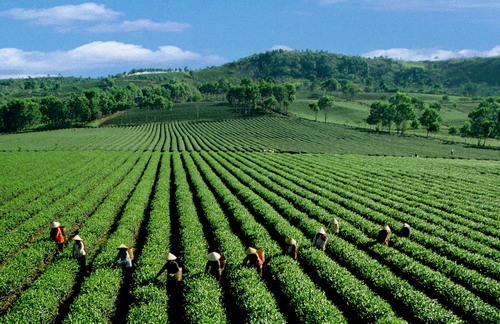 A tea field in Central Highlands' Lam Dong province
With green tea fields and especially wild sunflowers overshadowed the sky on the last months of the year. From the city center, just run straight along Tran Hung Dao - Hung Vuong and see the driving directions to Trai Mat, from which you can ask any roadside local people to help get to Xuan Truong. Due to the location at the altitude of 1.650m above the sea level, the climate in this tea plantation is cool all year round. Tourists can visit a tea plantation for free without any fee or other charges.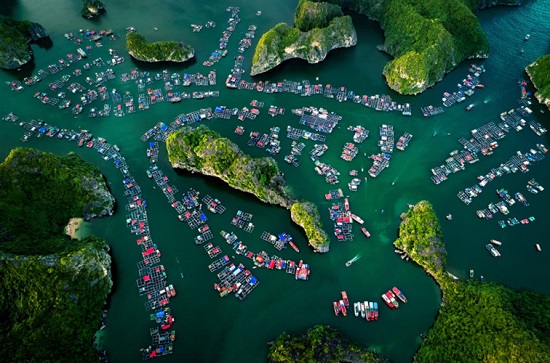 Cat Ba archipelago in Haiphong northern province
Though being located in Hai Phong province, Cat Ba Island is only 25km from downtown Halong and strongly recommended to tourists in Halong Bay. The archipelago, a group of about 367 islands is not only one of the most popular tourism destinations in the north of Vietnam but also a national park, recognized by UNESCO as a World Biosphere Reserve Park.
Among these islands, the largest one, Cat Ba Island seems to be the most attractive to tourists with natural beauty. While some tourists come to this island to relax and enjoy some fresh air in luxurious resorts, some others prefer adventurous trips of Cat Ba National Park, Hung Son Cave, Phu Long Cave, and TrungTrang Cave.
Ta Dung Lake in Central Highlands' DakNong province
Ta Dung natural reserve located in the Central Highlands province of DakNong has everything that an adventurer needs for a journey – a majestic primitive landscape, the perfect atmosphere and diversified floral and fauna species.
Situated 1,000m above sea level, Ta Dung covers an area of over 26,000ha featuring precious trees like pine and aloe and boasts numerous rare animals and birds from Vietnam's Red Book.
At the foot of Ta Dung Mountain, there is a huge community of Ma and Mong ethnic minority people who have preserved their unique cultural features with fishing their main means of survival.
Tourists can hire a boat to discover the lake with its pure green water surrounded by endless hills and mountains covered in coffee trees blooming in white. You can watch many floating houses on the lake that offer fishing activities.
A tea field in Moc Chau District, northern province of Son La
Moc Chau, less than 200 kilometers from Hanoi and more than 1,000 meters above sea level, is now an increasingly popular destination for travelers thanks to the stunning scenery of the northern upland. Moc Chau is also well known for its picturesque fields of flowers of different species that can be found between November and February.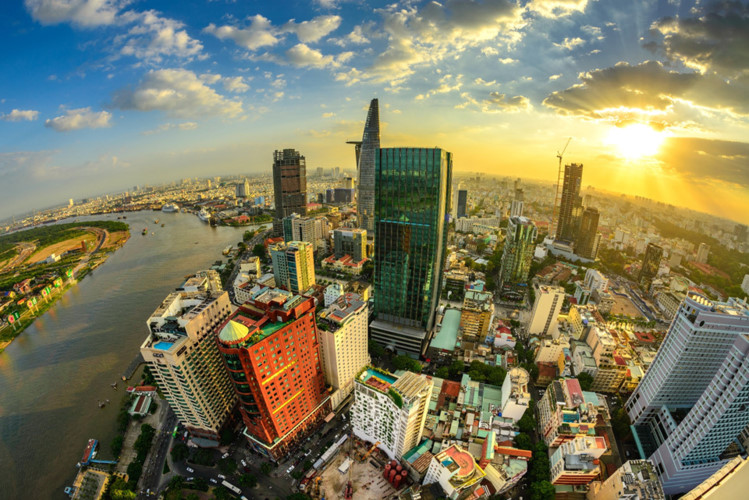 Ho Chi Minh City
To travel to Ho Chi Minh City is to be introduced to a dramatic meeting of old and new culture, a dynamic metropolis of skyscrapers and traffic juxtaposed with a wealth of ancient temples and traditional markets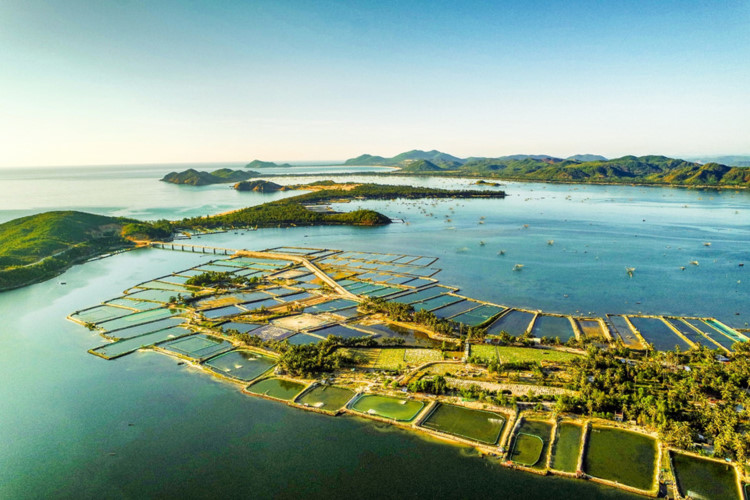 O Loan Lagoon in south-central coastal province of Phu Yen
O Loan is a brackish water lagoon at the foot of QuanCau Pass in Phu Yen Province. The lagoon is surrounded with small hills which stand next to one another.
Seen from QuanCau Pass, O Loan Lagoon looks like a phoenix spreading its wings. Given its beautiful landscape, O Loan Lagoon is always an inspiration for many poets.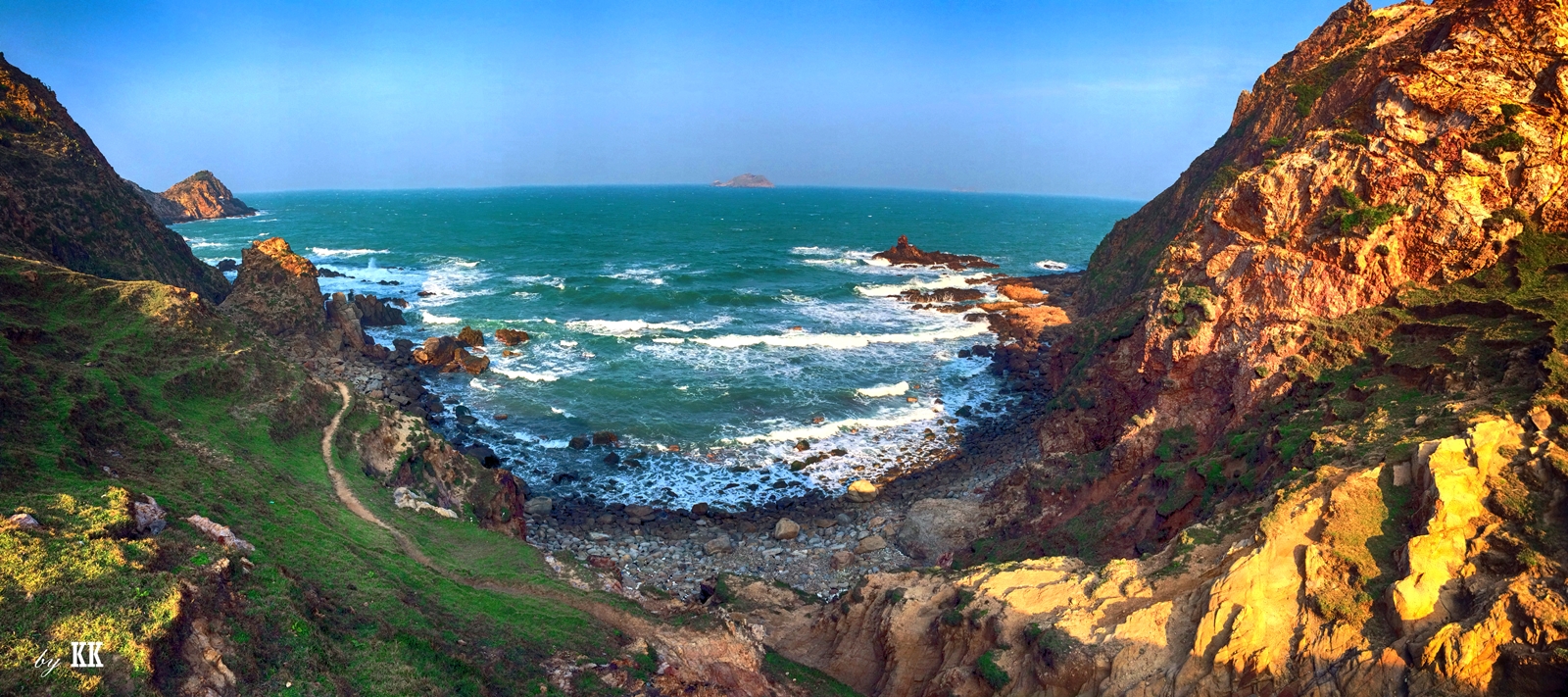 EoGio (Windy Strait), around 20km from QuyNhon City, BinhDinh province
The best time to visit EoGio should be from March to September because the pure water and windless beach is very suitable to dive and admire coral reefs.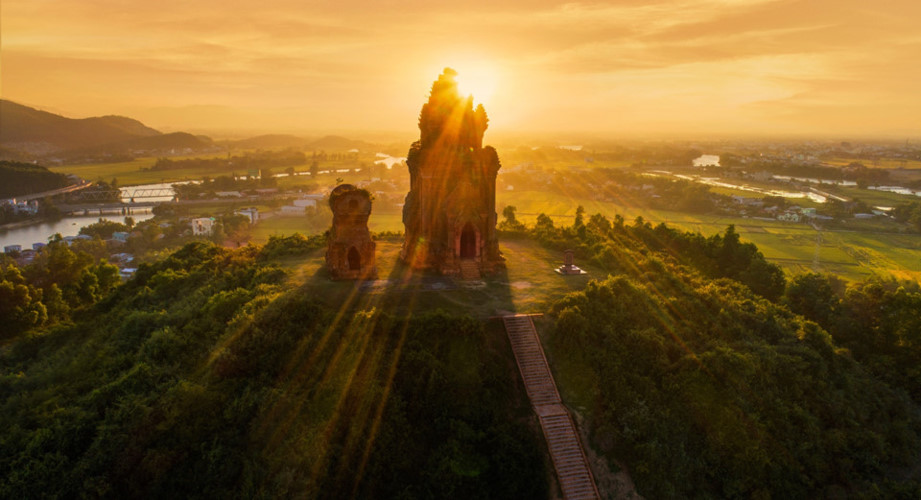 Banh It Tower in BinhDinh province
Built in the 10th century, the cluster of towers is still in good condition. The main tower on a hilltop is covered with moss and grass. In the main tower, there is a carved stone statue of Shiva.
The hilltop is a great place for tourists to view the sunset or QuyNhon City.