Da Nang is famous for the tourist capital of South Central Vietnam. With a coastal line on the western against an impressive backdrop of lush mountains, Da Nang provides tourists with a good mix of cultural sights, tranquil beaches as well as verdant national parks. Read on to discover Da Nang's most impressive attractions that should not to be left off your Vietnam tour itinerary.
1 / Ba Na Hill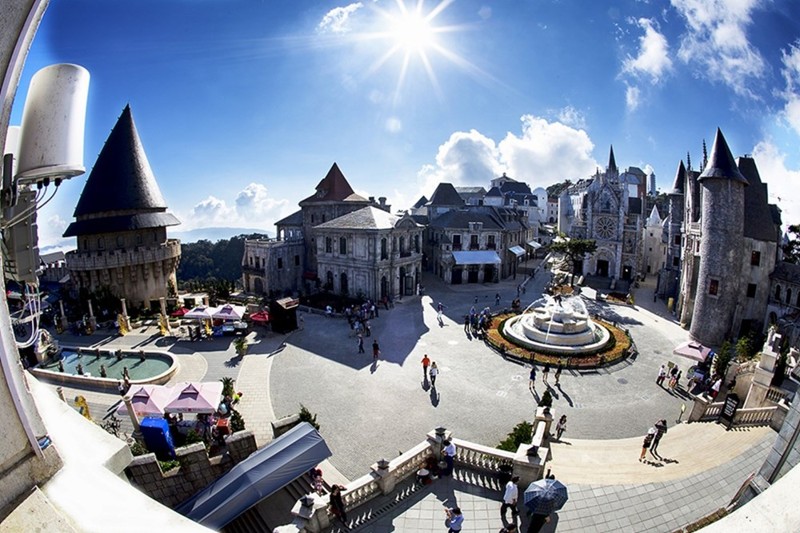 This is a center of entertainment and accommodation complex that attracts thousands of tourists travelling to Vietnam. Its mountain cable car system which you will use to reach the top of Ba Na Hill was recognized 3 records. You and your family will have time to enjoy one of the modern amusement park of world-class, with dozens of games from gentle, fun for the kids to the game or get lost in space in Europe passionate impressive height in the French village area, admire the romantic beauty of hundreds of flowers blooming.
2. Marble Mountains
Driving 9km to the south of Danang city center on, travelers can find one of the most popular attractions of the region, the Marble Mountain. This is a cluster of five limestone and marble hills named after 5 natural elements. There are also a host of 17th-century Buddhist sanctuaries and pagoda temples dotted across the mountains, where locals pray and get their fortunes told. A must-do for any first-time visitor to Da Nang is climbing the steps to the top of Marble Mountains, where they can enjoy spectacular views across Non Nuoc Beach or My Khe Beach.
3 / Danang Beaches
The popular beaches are named Non Nuoc beach and My Khe beach where are ideal places for swimming or join the exciting marine activities on the cruise season from April to July under the clear blue sea. Drop into the music gently on the sea and the air in the crowds every sunset will be a great thing there.
4 / Son Tra Peninsula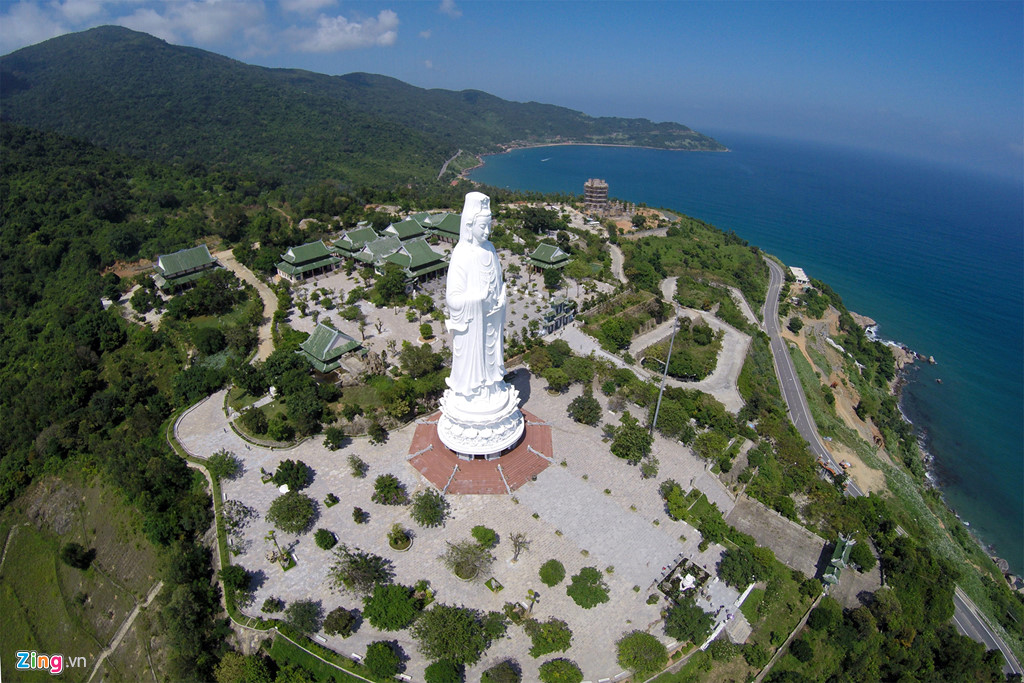 Another name of Monkey Mountain, Son Tra Peninsula is a typical Vietnam tourist spot magnet which owns the romantic beauty of nature paintings, majestic mountains and forests and a vast diversity of plants and animals. It is also a popular spot for motorcycling while hiking enthusiasts can enjoy the verdant jungles. Linh Ung Pagoda is also set on the mountain, which is a prominent attraction for housing the tallest statue of the Goddess of Mercy.
5 / Enjoy the unique beauty of the bridge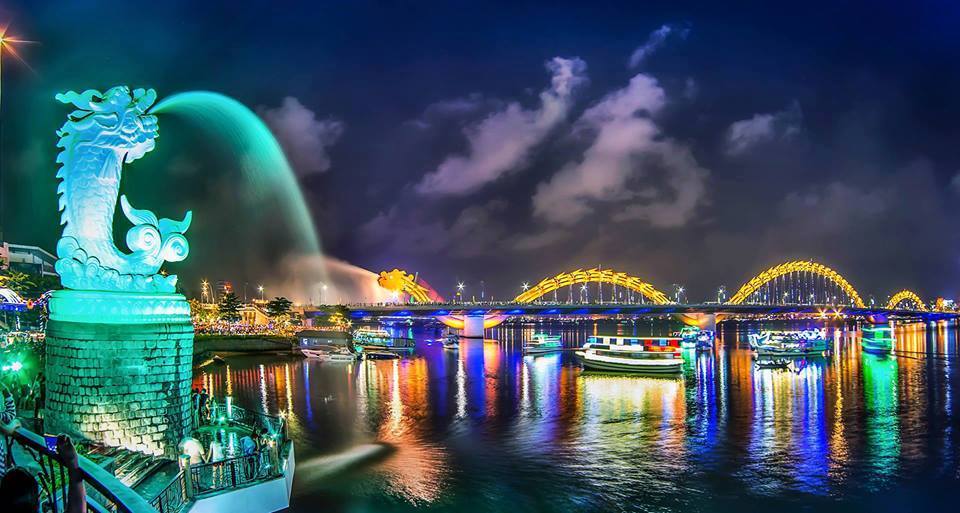 When the sun goes down, it is time for you to enjoy the night beauty of Da Nang city with many unique bridges that put you in touch located maze of streets. Da Nang Dragon Bridge's flame is only available on weekends: Saturday and Sunday. So if you schedule to travel to Da Nang and want to see the Dragon Bridge fire as a special memory of your holiday in vietnam, let arrange to go by the weekend. One note that the duration of the flame is too short, only about 10 to 15 minutes, and so many visitors just a little missed the scenery. For the most accurate time, the Dragon Bridge will spray fire at 9PM on 2 days at weekend. This time is extremely accurate and there will be no change anyway.
Along the beauty of the other bridges like: Tran Thi Ly Bridge, Thuan Phuoc Bridge and more desirable pedestrian bridge is in the stage presentation and outline ideas. Do not miss to visit these bridges in your Vietnam tour package.
6. Cham Museum
The museum commemorates the culture, lifestyle, and practices of Vietnam's indigenous Cham tribe, who have roots dating back as far as 192AD. Founded during the colonial French rule in 1915, it is known as the only museum of its kind in the world. The museum also offers daily tours with a Vietnam tour guide from 8:00 to 10:00 and from 14:00 to 16:30.