Tet Holiday (or Lunar New Year holiday) is the greatest festival in Vietnam. There are many Vietnamese traditional dishes to celebrate this festive occasion. Let's go with us to explore the top 5 unique delicious Tet Holiday dishes which you should not miss if you have Vietnam tours this period.
---
#1. Banh Chung (Sticky RiceCake)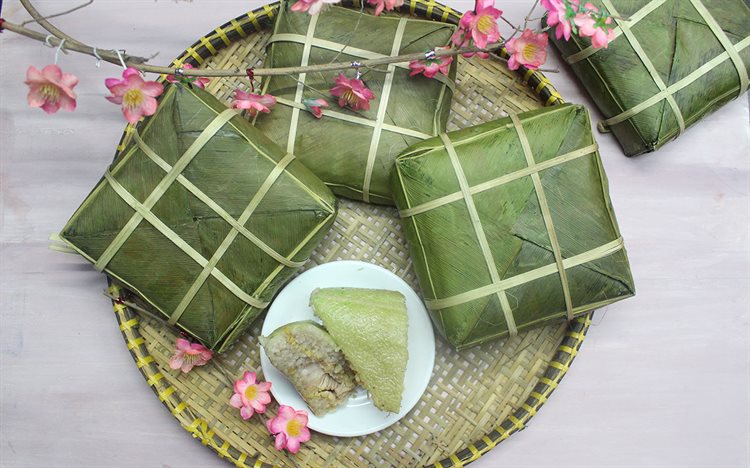 Banh Chung is an indispensable Vietnamese dish in Tet Holiday. This square-shaped cake is made from sticky rice, fatty pork, mung bean, etc and tightly wrapped by large green banana leaves. When served, Banh Chung is cut into wedges and can be eaten with a pickled side dish. If you plan to travel Vietnam during Tet Holiday, don't forget to savor this traditional Vietnam dish!
#2. XoiGac (Red Sticky Rice)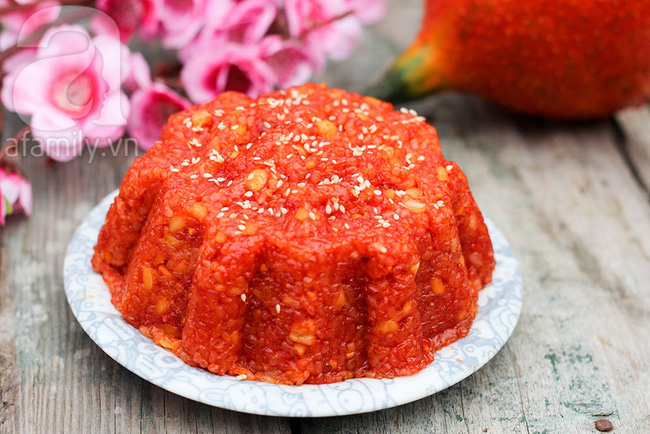 XoiGac is a unique red sticky rice that can only be found in Vietnam, especially in Tet Holiday. This special Vietnam cuisinedish is made from glutinous rice and mixed with the seeds of"gac" fruit (baby jackfruit), giving the bright red color. This dish appears on every special occasionsuch as Lunar New Year, wedding,etc as Vietnamese people believe that the red color symbolizes luck and prosperity.
#3. Mut Tet (Vietnamese Jam)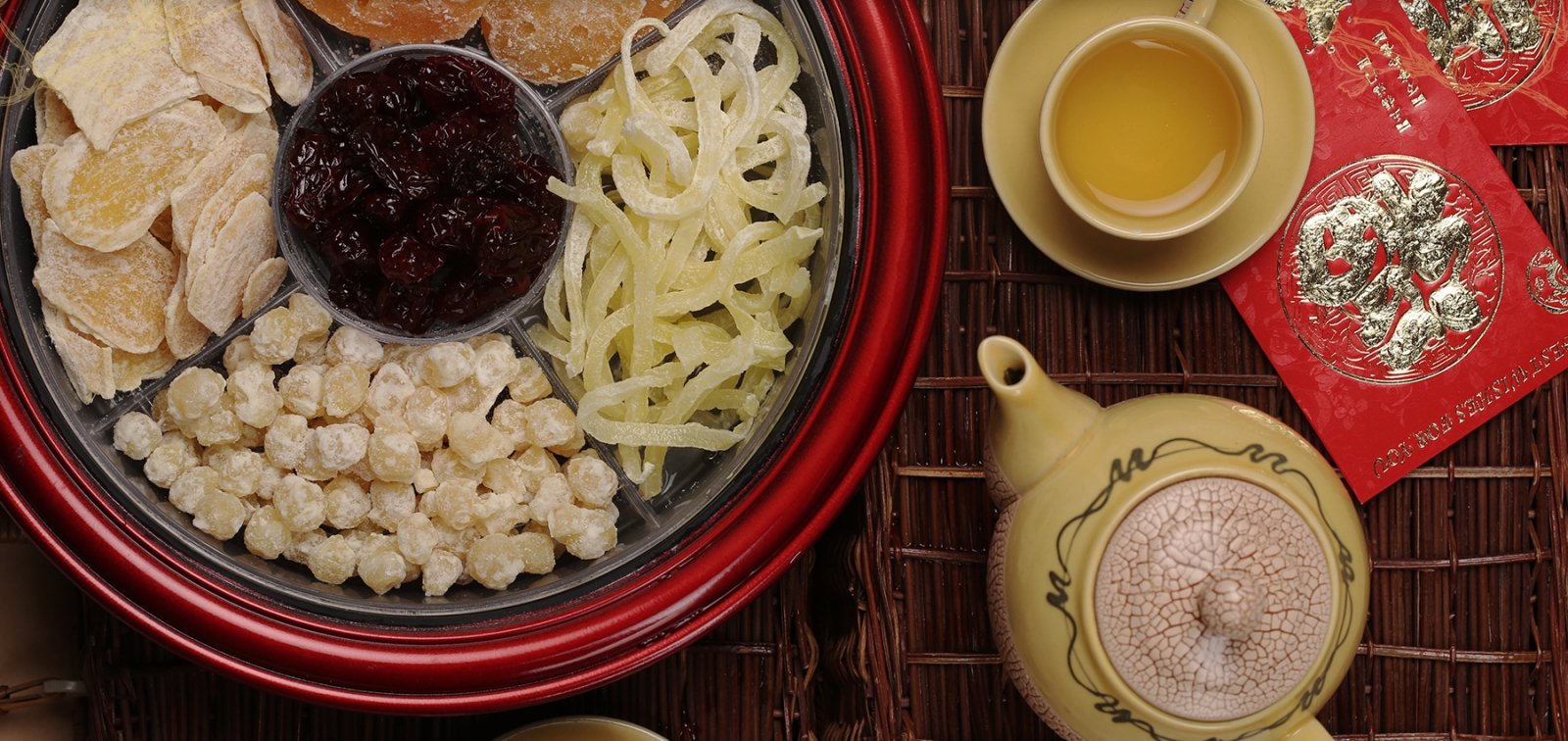 Mut Tet is more like a snack to welcome guests in Vietnam's Tet Holiday. Vietnamese jam consists of dried fruits with large varieties such as ginger, coconut, carrot, etc and different types of seeds such as lotus seed, pumpkin seeds, watermelon seeds, sunflower seeds, etc. These candied fruits are often kept in decorated boxes and placed at the table in the living room to invite guests to taste and enjoy over a cup of tea.
#4.Boiled Chicken
In Vietnam's Tet Holiday, boiled chicken is an essential dishin the tribute meals to pay honor to ancestors. Boiled chicken is often served with chopped lemon leaves andchili lemon salt to add more flavor.You can't miss this special dish when experiencing Tet Holiday in Vietnam.
#5. Nem ran (Fried Spring Rolls)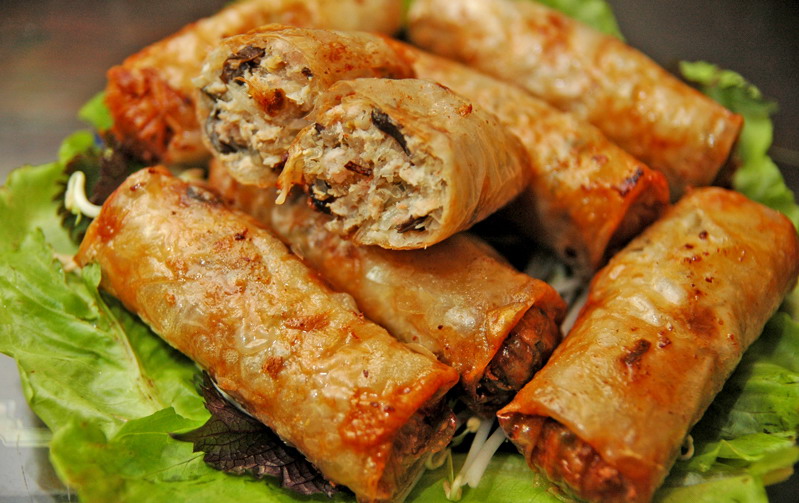 Fried spring rolls is a simple yet delicious Vietnam dish for family meals during Tet Holiday.This dish is made from familiar ingredients such as chopped lean pork, crab meat, bean sprouts, mushrooms, eggs, etc. The ingredients are further mixed, wrapped and rolled in rice papers (banh da nem) then pan-fried until turning crispy. These fried spring rolls are served with the special sweet and sour dipping sauce and some fresh herbs. Have a taste of delicious spring rolls and you will love it at the very first bite.
Vietnam cuisine is one of the greatest cuisines in the world. Don't miss the chance to savor these 5 above-mentioned disheswhen traveling Vietnam in Tet Holiday and you will have amazing culinary experiences ever.