Ho Chi Minh City is known as an economic center in Vietnam. There are many places to go, history to discover and many things to do. Besides enjoying the landscape and culture when visiting the city, one thing tourists should not miss is tasting the street food there. Here are 5 street foods that you should eat
1. Banh Xeo ( Vietnamese pancake)
Banh Xeo made like a pancake and were filled with pork, bean sprout, and shrimp, plus the garnish of fresh herbs and fish sauces. To enjoy Banh Xeo like a local people, cut into the slices, roll it in rice paper or herb and dip in fish sauce. The best Banh Xeo in Ho Chi Minh city is Banh Xeo 46A and Banh Xeo Ngoc Son. A Vietnamese pancake would put you back 15.000 - 50.000 VND from any street food vendor.
2. Hu Tieu Nam Vang
Street food is not only about the taste or the quality of food but it's also about the atmosphere and experiencing the local casual meal. Hu Tieu Nam Vang is one of the many popular noodle soup dishes in Vietnam, extremely common as a street food in Saigon. The ingredients of Hu Tieu Nam Vang are pork bones, pork offal, shrimp, squid, fried garlic, fried shallot, bean sprouts, Hu Tieu noodle, green onions. A bowl of Hu Tieu Nam Vang at street vendors only cost from 20.000 VND to 70.000 VND/bowl.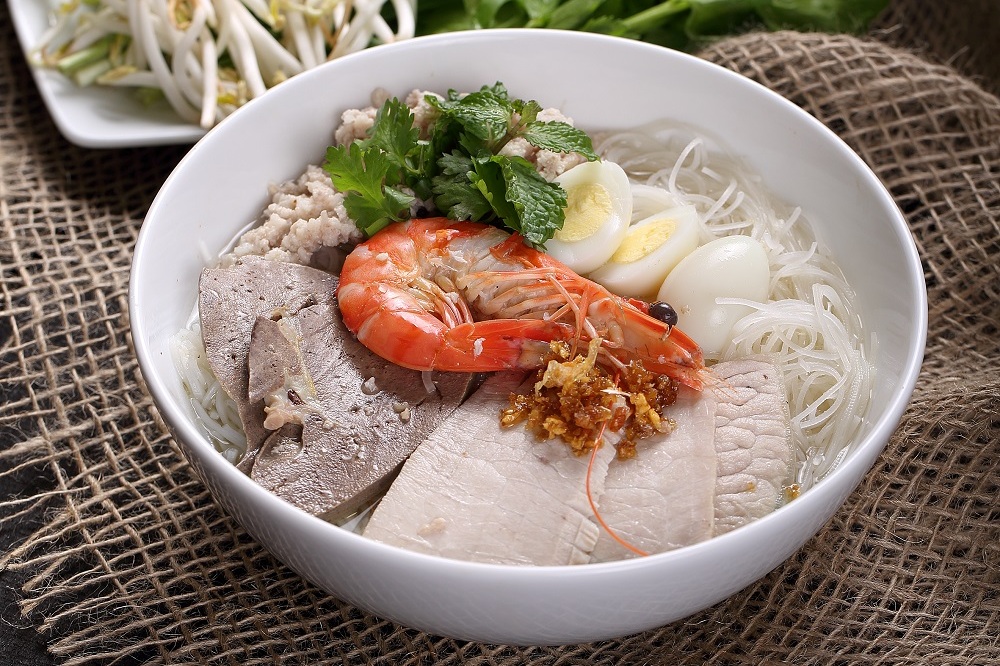 3. Banh Trang Tron (Rice paper mixture)
Banh Trang Tron (rice paper mixture) is one of the most famous street food in Ho Chi Minh city. It made from quail eggs, green mango slices, dried beef jerky, deep-fried shallot, dried shrimp, chilli powder (optional), Vietnamese rice papers. Banh Trang Tron is a street food that visitors shouldn't miss. A bowl of Banh Trang Tron often ranges from 15.000 VND to 30.000 VND.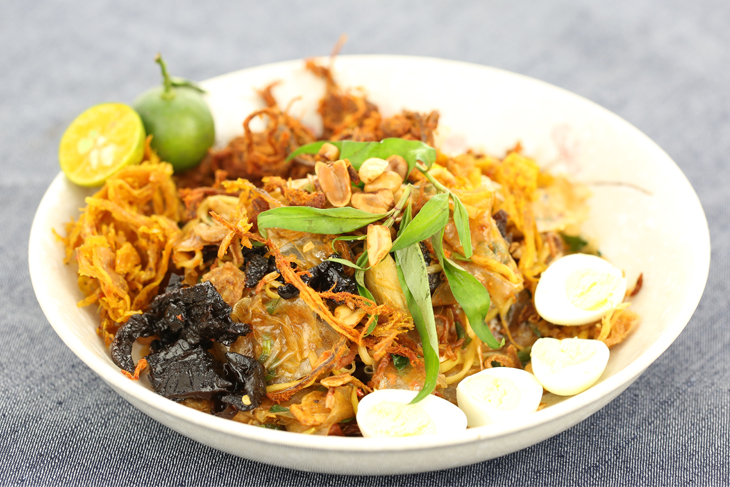 4. Com Tam (Broken Rice)
This dish is served for breakfast, lunch, and dinner. The main ingredients of Com Tam are the pork chop, eggs, green onions, fish sauce, cucumber, tomato slices. In Ho Chi Minh city, there are 4 famous places that you can find to enjoy Com Tam: Com Tam Ha Ba ( 389 Hung Phu street, district 8), Com Tam Tu Map (812 Su Van Hanh street, district 10), Com Tam Ba Ghien (84 Dang Van Ngu, Phu Nhuan district), Com Tam Nguyen Van Cu (167 Nguyen Van Cu, District 5).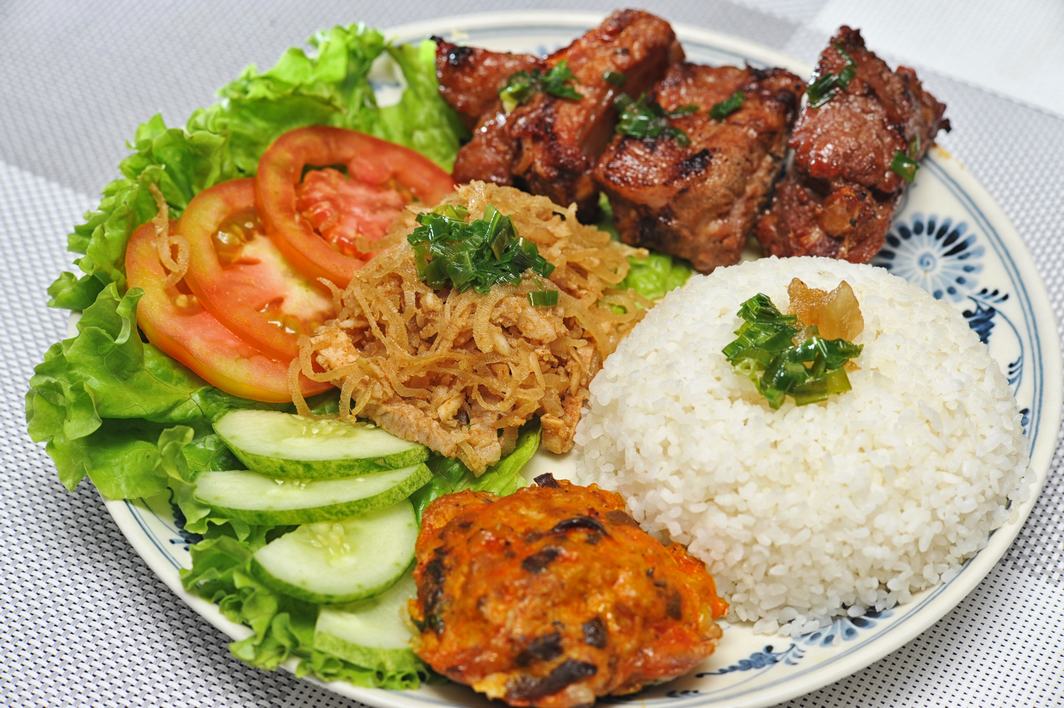 5. Goi Cuon (Vietnamese spring roll)
Vietnamese spring roll is popular in Vietnam but each region makes its feature. It includes noodles, shrimp, basil, pork slices, lettuce, and rice papers. It's so good for health because it has starch from noodle, protein from shrimp and fibrous matter from vegetables. It's hard to feel tasting of Ho Chi Minh city dishes if you miss Vietnamese spring roll.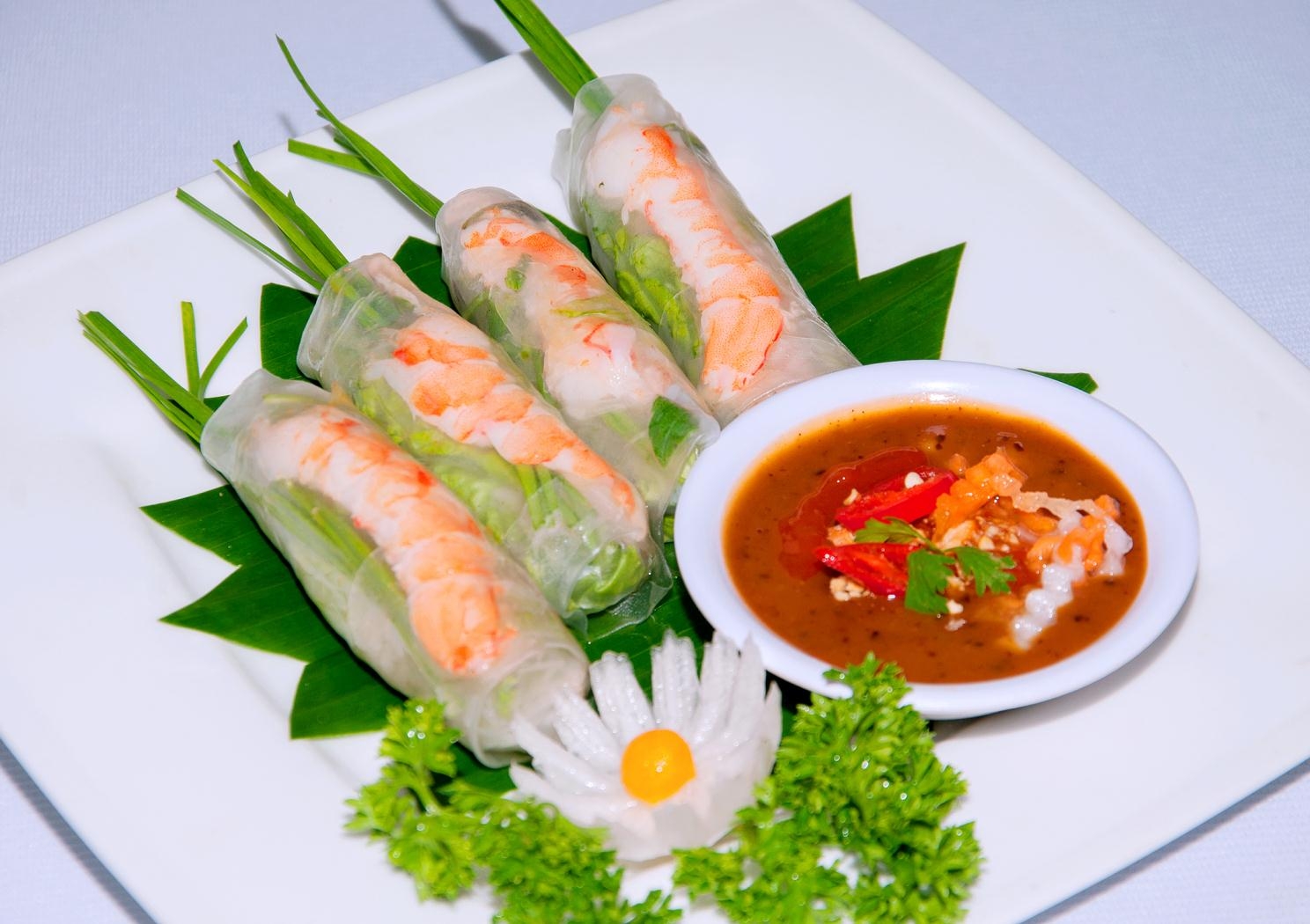 If you have a Ho Chi Minh city tour, don't miss these dishes. Let's come and enjoy the taste of street foods in here.