With the local people, the streets like Phan Dinh Phung, Thanh Nien, Korean road… has been so familiar. Each street has its own beauty but they all make people want to come back again.
Phan Dinh Phung St
"The most beautiful street in Hanoi" is a name that people use to call this road. The street is straight with two rows old trees. It is about 1.5km in length, from Mai Xuan Thuong to Hang Cot. Its old name was Cacno, after the August Revolution in 1945, it was changed into Phan Dinh Phung.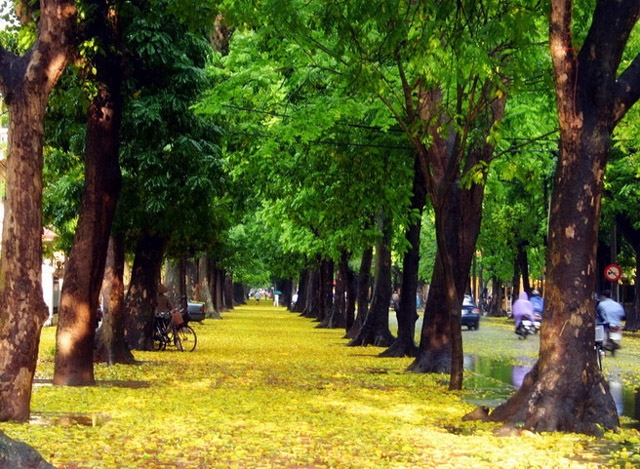 This street has large pavement full of yellow color of dracontomelon leaves at the end of spring. On the street, there are two famous French architectures: the North gate of Hanoi, Cua Bac Church and many other villas in French style. Phan Dinh Phung is also known as "dracontomelon street". The dracontomelon trees on Phan Dinh Phung St has been hundreds of years old with dense foliage.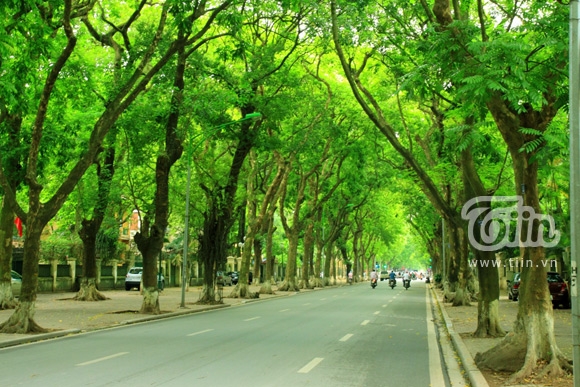 Many people like walking and see the tall villas behind the tree rows. The paint has been faded, you can feel the ancientness and solemnity.
Hoang Dieu St
1,3 in length, connecting Phan Dinh Phung and Nguyen Thai Hoc is Hoang Dieu St with ancient beauty and old trees rows. In the old time, this street was along the West of the Thang Long palace in Nguyen dynasty. "Hoang Dieu" was named for this street after the August revolution in 1945. What remains in Hanoi cannot be mentioned without Hoang Dieu St, Doan Mon gate, French villas.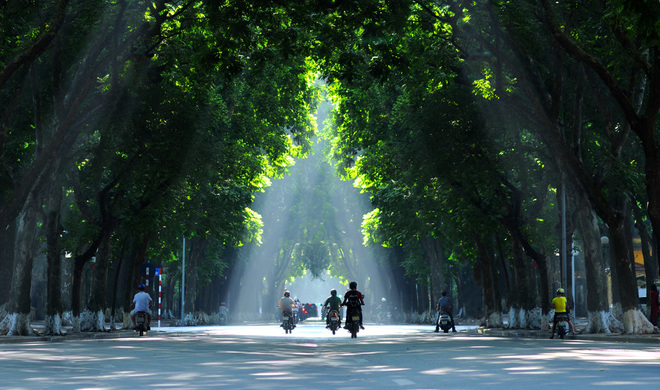 Hoang Dieu St is large and cool by two rows of old trees. This is one of the most beautiful roads in Hanoi.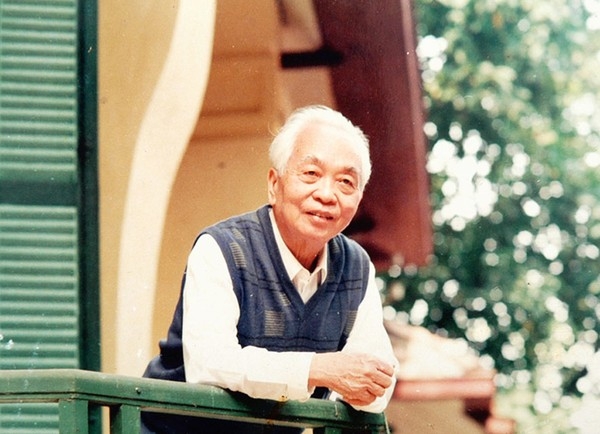 However, what makes Hoang Dieu outstanding is not only that thing but the house at number 30 – the place of General Vo Nguyen Giap's family. Since General Vo Nguyen Giap passed away, most people come here to light up the candle to remind the "big brother" of Vietnam Military.
Thanh Nien St
Not many historic sites as Hoang Dieu or Phan Dinh Phung, Thanh Nien St is known as the most romantic road of Hanoi which attracts people by the peace and romance.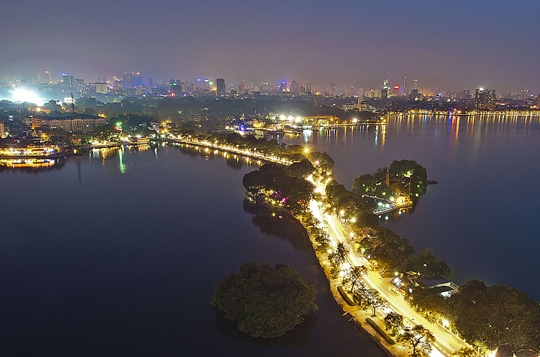 Thanh Nien St used to be a dam built 17th century to bring up the fish of Truc Bach Lake. Its old name is Co Ngu which means holding tight. The road is 1km in length from Yen Phu to Quan Thanh – Thuy Khue T-junction.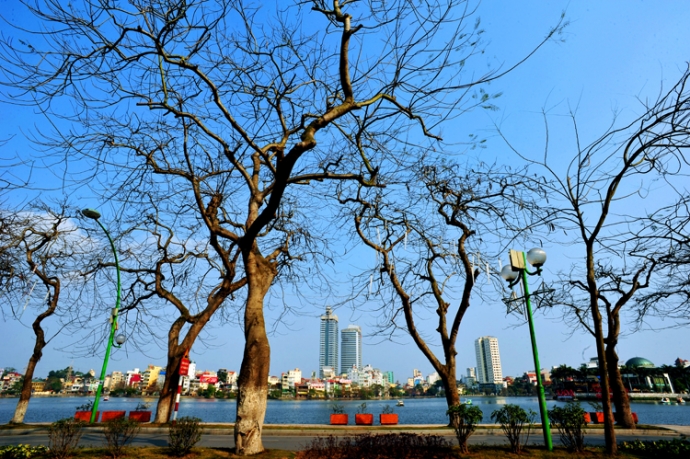 In the middle of Hanoi, there is hardly a romantic street like Thanh Nien. It is between West Lake and Truc Bach Lake with red Poinciana and green bamboos and this has made the romance for this road.
Korean road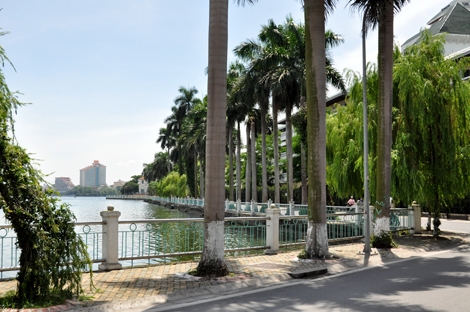 On the bank of West Lake, the name "the river bank street" is more popular. With fresh air, peaceful and romantic beauty, this street is a choice of most people when they get tired or stressful.
Kim Ma St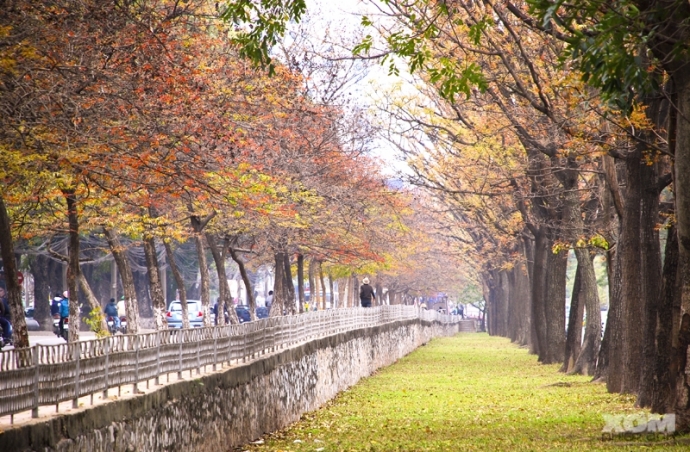 Kim Ma St is 2,57km in length, from the T-junction with Son Tay and Nguyen Thai Hoc to Cau Giay. In the old time, there was a gate called Thanh Bao Gate, as known as Cau Giay Gate.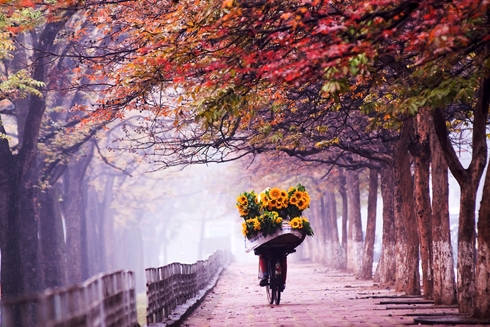 Nowadays, Kim Ma St is the place that many people choose to take their best photos. Tree rows, handrails, and green grasses are the best thing of Kim Ma for an afternoon walking. This must the one of the most "green, clean, beautiful" of Hanoi.
Dinh Tien Hoang St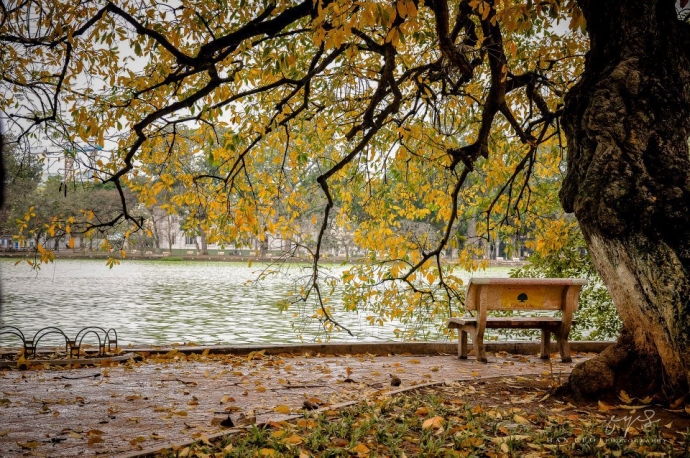 Along Sword Lake is Dinh Tien Hoang St, the heart of Hanoi. On the street are Ba Kieu Temple, Ngoc Son Temple, Hoa Phong Tower – the relics of Bao An Pagoda and Hanoi Post Office with the historic clock. In festivals, this street is full of people waiting to watch fireworks.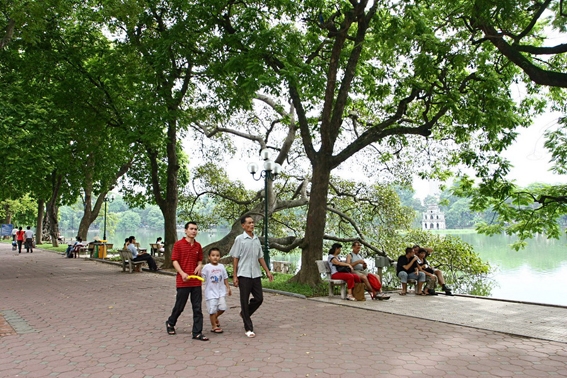 One side is Sword Lake, where contains a numerous historic cultural value, one side is Ly Thai To statue garden and the head offices of Hanoi. These have made Dinh Tien Hoang one of the most beautiful streets in Hanoi.
Pottery Street by Red River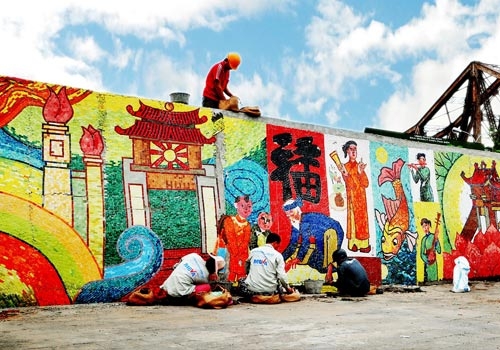 The pottery street by Red River is 3,8km long with total area of 6.950 m2 and 21 parts reappearing the historic flow of Vietnam.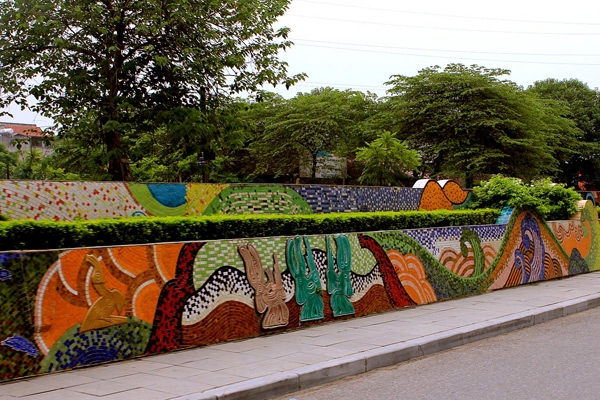 This unique is the art architecture for 1000 years of Thang Long ceremony. In 4 years of carrying out, the plan attracted 20 Vietnam artists, 10 foreign artists from 10 other countries, 500 Vietnam and foreign children, 50 art students, more than 100 artisans and craftsman from many destinations and traditional pottery villages like Bat Trang, Phu Lang, Chu Dau, Binh Duong, Vinh Long, Bau Truc…
Ta Hien beer Street
One of the streets that make tourists who have come all want to come back is Ta Hien beer Street. This street was built in the early 20th century. The houses with odd number are the contiguous 2-floor houses in French style. The houses with even number are the similar houses but in Vietnamese style.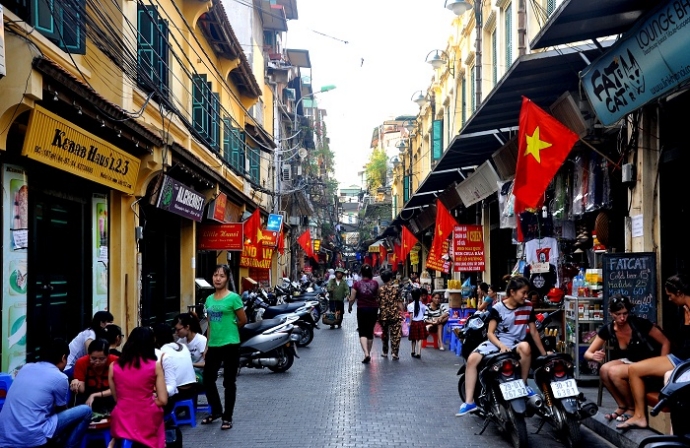 Being known as a Western St in the old quarters, Ta Hien has also been known as "foreign crossroad". This street is absolutely a place to visit for foreigners when visiting Hanoi.
Talking about Ta Hien, we have to mention fresh beer on the pavement. In every afternoon, the contiguous beer stalls along the street. All the beer stalls are full of Vietnamese and foreign tourists with the most noisy and friendly atmosphere.
Hang Ngang – Hang Dao – Dong Xuan St
Like Ta Hien, Hang Ngang – Hang Dao – Dong Xuan is the streets in Hanoi old quarters, the most crowded area especially at weekend when the whole streets become the night market.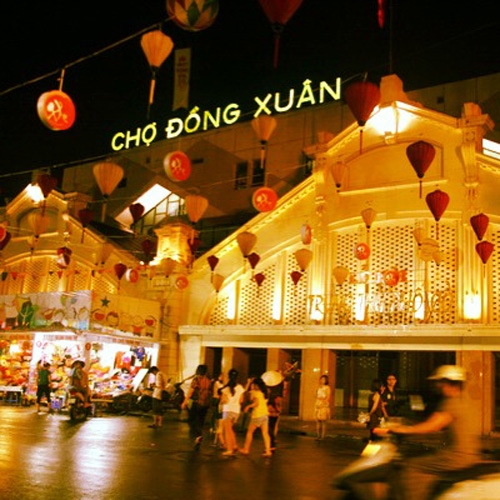 The night market is held from 18 pm to 23 pm in every Friday, Saturday and Sunday evening. On the walking street which is about 3km long there are still ancient houses, from Hang Dao near Dong Kinh Nghia Thuc Square to the gate of Dong Xuan market.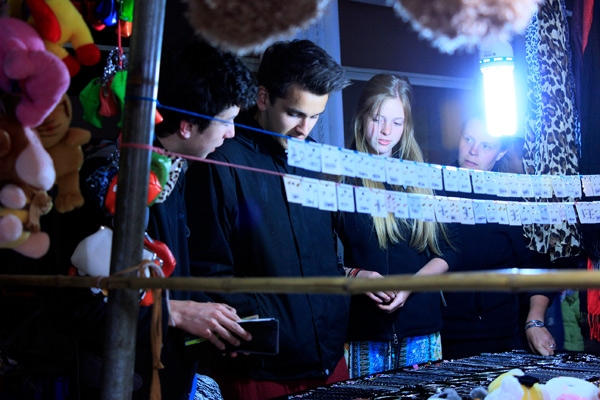 In every Saturday evening, the beginning and the end of the street hold some cultural performances of traditional folk art. This is the most special thing of the night market.
The night market is the place of more than 4000 stalls appearance. The goods are various from clothes, shoes, houseware to handicrafts, souvenirs… with very cheap price.
Hang Buom St
Intersect with Hang Dao, Hang Buom St is in Hang Buom ward, Hoan Kiem district, Hanoi, 0,3km long. At the beginning from the East is the intersection with Dao Duy Tu and Ma May St. at the beginning from the West, Hang Buom intersects with Hang Ngang, Hang Duong and Lan Ong.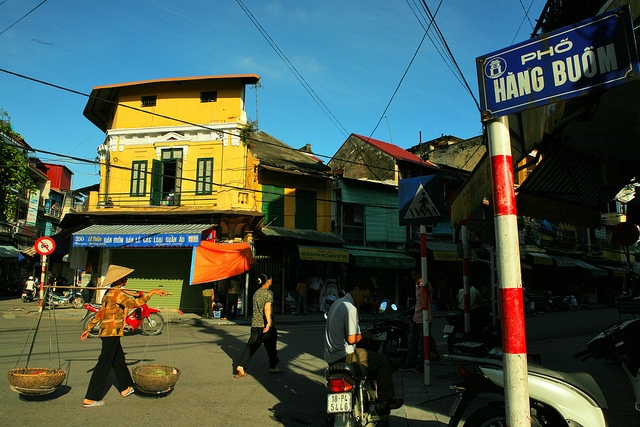 On the street there are many stalls selling biscuits, candy, sunflower seeds, wine, beer and soft drink. On Tet holiday and Mid-Autumn festival, the atmosphere is very crowded and noisy.
Especially, there are also some cultural performances of traditional folk art, tourists can try the food and enjoy the music at the same time. Connected with Hang Ngang, Hang Dao night markets, Hang Buom street food has been the center of walking streets.