There is about 7 kilometers from Tuan Chau harbor, in the center of the bay- Titov island attracts tourist by beautiful beach with white sand and the shape as new moon hugs the island. Furthermore, this island is special from its name- Titov.
Almost islands in Halong bay are named as their shape or location but this one is named after a person. In 1961, Gherman Titov, the Russian cosmonaut was the second man to orbit the Earth, and the first to spend an entire day in space. He also was the younget person to venture into space. About five months later, he visited Vietnam and spent a day in Halong bay with Ho Chi Minh president. For that reason, Ho Chi Minh president named this island: Titov- most "foreign" name in the bay besides names as "Sung Sot" "Thien Cung Dau Go", "Trong Mai",..etc..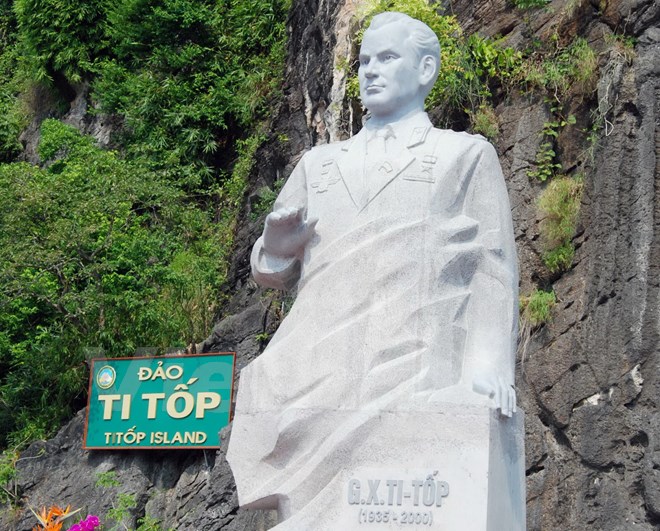 Visit Titov, tourists have wide range of activities to choose such as hiking up to the peak for overviewing of the bay. After about 30 minutes of climbing, tourists will able to set their foot on the peak. The bay looks incredibly with Sung Sot area with Bo Hon islet, right to the right is Dam Nam islet with abundant shape of peach, tortoise, dragon, lion and so on. The favorable position of Titov island create chance for tourists to discover Halong's beauty at any time during day, month or even year. Especially, in sunny day, sunshine comes together with blue of water and sky forming a stunning natural picture.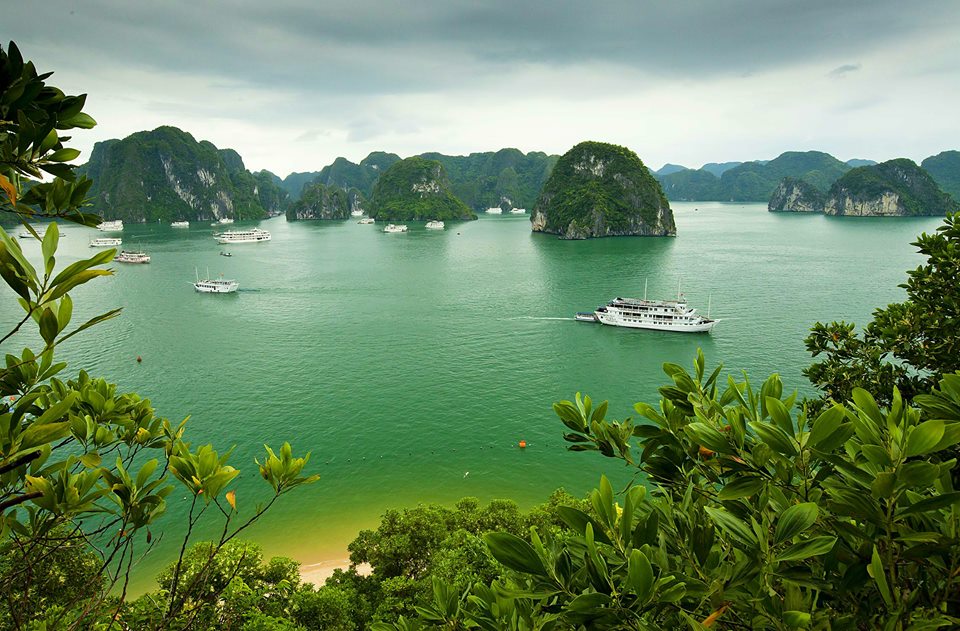 For people who loves swimming and kayaking, Titov island is also an ideal place to wallow in cool water or simply walking on white sand beach, enjoy fresh air.
After making the most of moment, tourist can choose a small give for friends or relatives at souvenir shops and finish short visit by savoring fresh seafood.