As we know Vietnam has many beautiful landscapes but if you choose the right time for your Vietnam trip, you can see it's look more beautiful double or even triple time.
The reason why tourists have to choose the right time to travel in Vietnam is each region of Vietnam has different features. Let's note in your travel book the most beautiful time in a year in Vietnam to see how charming and fabulous Vietnam is.
Moc Chau (January and Feburary)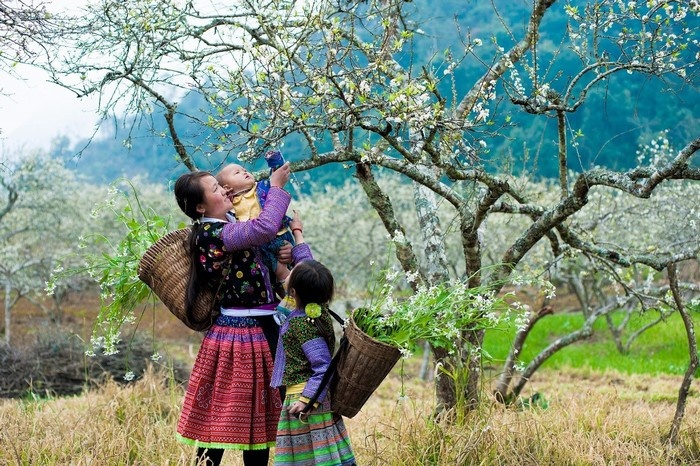 Spring time is the best time to travel in Moc Chau with plum and peach blossom over the path. You will be lost in colorful plum garden in the light sunshine of spring. Moc Chau is the best place for your Vietnam trip in spring time.
Hanoi (March or November)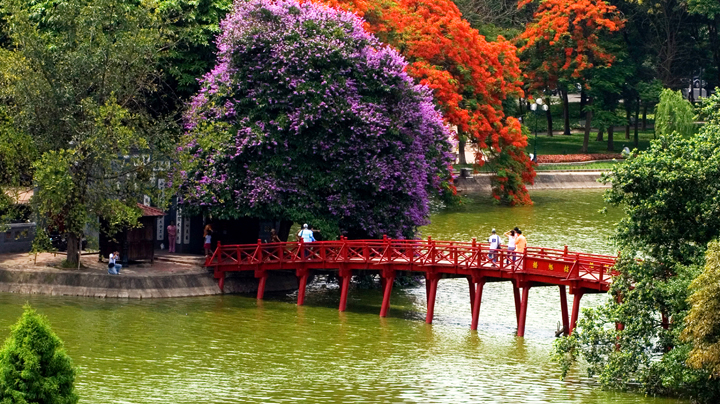 Spring and autumn are the best time to travel in Hanoi with comfortable weather. The average temperaure normally ranges from 15 to 20 Celcius degree in spring time. As this kind of weather is suitable for the plants to grow and flowers to blossom, spring will be the best time for tourists to witness the vitality of tropical nature.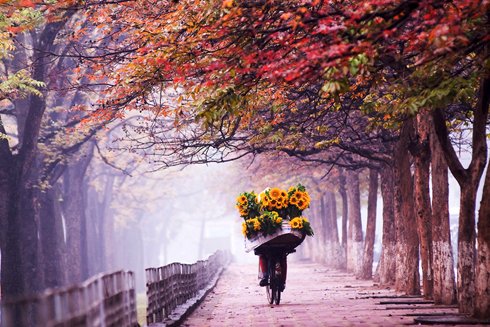 Fall is considered the most beautiful and romantic time for travellers to visit Hanoi. With the average temperature is 25 degree, Hanoi's autumn is charming with warm sunlight, cool breeze and dry atmosphere. If you love seeing the leaves change color, enjoying some local autumn specialties such as young green rice, living slowly for a to appreciate the beauty of your life, you definitely should come to Hanoi in autumn.
Fansipan- The rooftop of Indochina (April)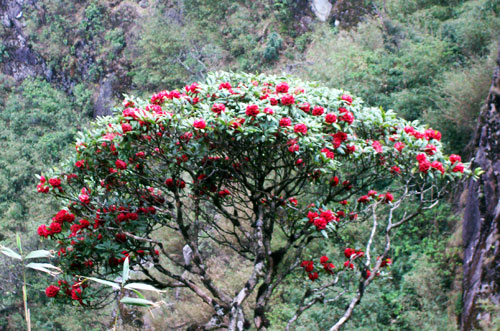 Conquering Fansipan in every season is very beautiful and to enjoy pristine and primitive scenery. But let's choose April for your Fansipan trip to contemplate blossoming azalea flower.
Danang (at the end of April)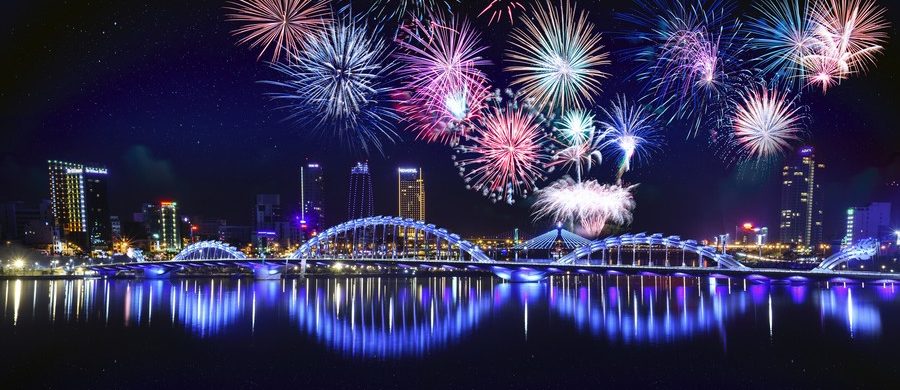 Danang in feeling of each people is a young, dynamic and colorul city and you can feel clearer when you spend your holiday at the end of April to take part in fireword festival
Tam Coc- Bich Dong (May)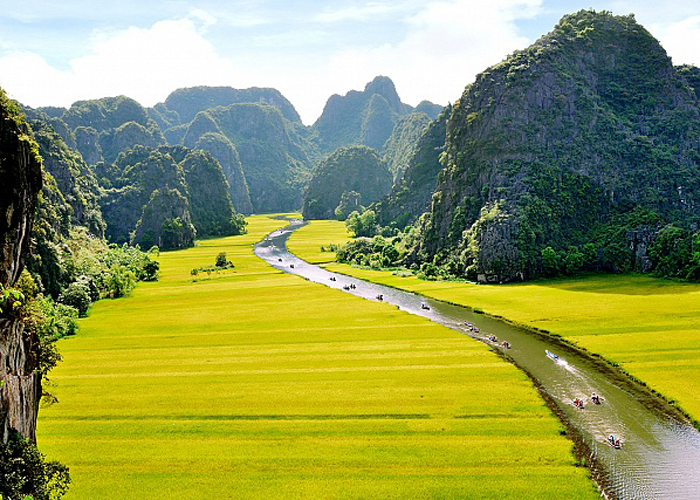 The best time to visit Tam Coc is from May to early June when the ripening rice fields show its beauty. Photograhers choose this time to hunt for amazing pictures and tourists will be impressed and happy to see "a Halong bay on the rice fields".
A trip to Tam Coc can be booked easily at one of the Vietnamtravel agencies in Hanoi. Many hotels in Hanoi's old quarter also offer this Tam Coc tour, but remember to check what is included.
Mekong river delta (June and July)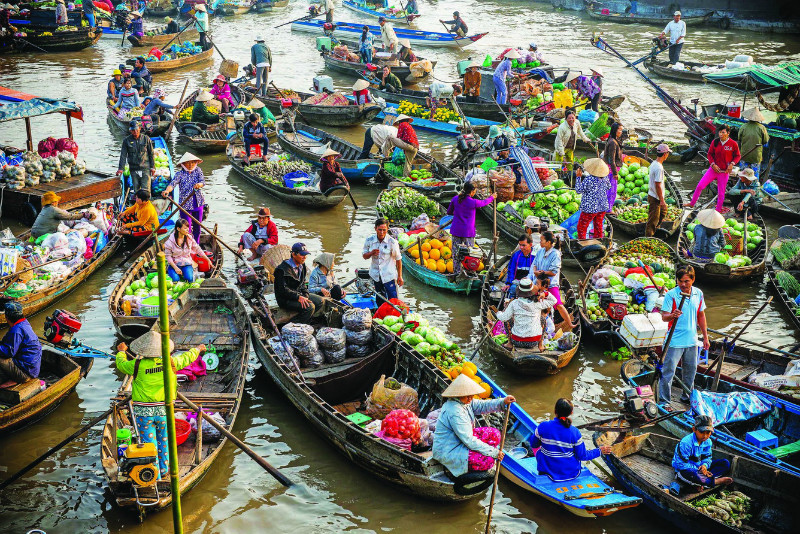 If you are food lover, don't forget to list Mekong river delta in June and July. The biggest fruit garden in Vietnam has abundant fruits with fresh taste and cheap price.
Nha Trang (August)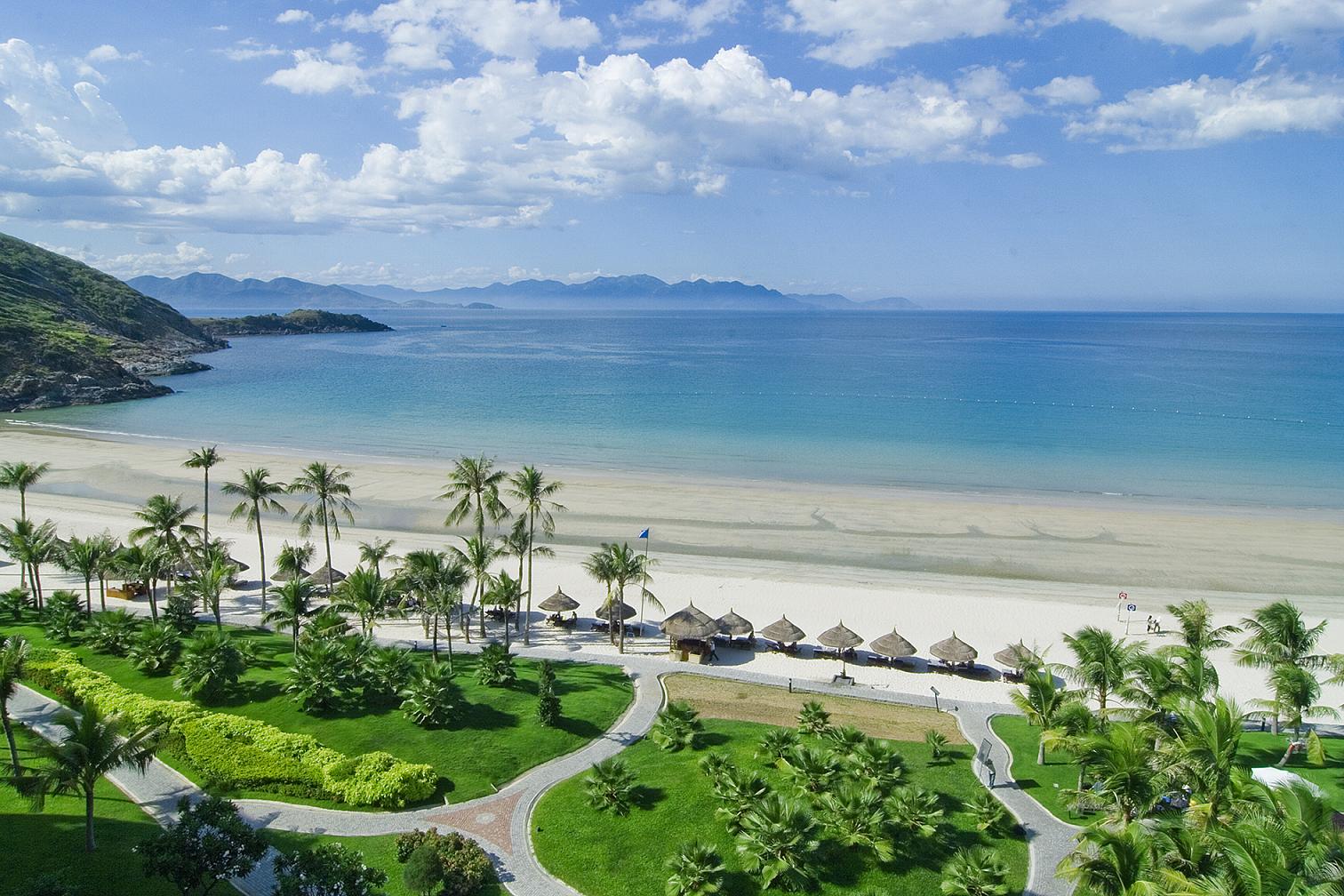 The most beautiful time of Nha Trang beach is August with the most crystal water, most golden sunshine.
Phu Quoc (November and december)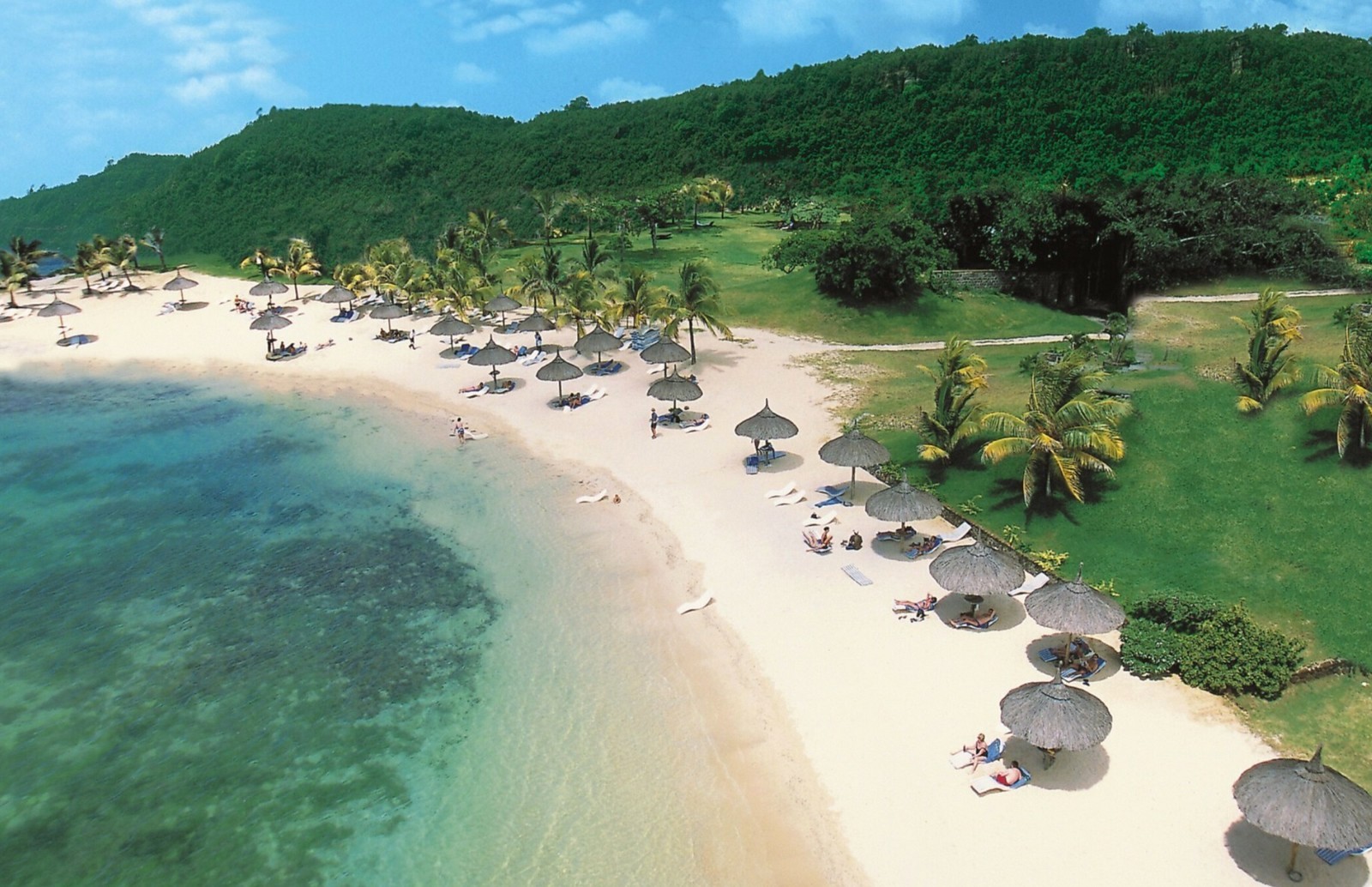 The most beautiful Phu Quoc is in November and December which are dry season on the island.