Halong Bay, Hanoi, Ha Giang, Sapa, Tam Coc- Bich Dong, Bai Tu Long bay, Ban Gioc waterfall, Mai Chau district, Cat Ba island and Bac Ha district are 10 most attractive northern destinations for Vietnam tour.
Halong bay
The small bay is a part of west bank of the Gulf of Tonkin in the northeastern Vietnam, including the island of Halong city and Cam Pha city and part of Van Don island of Quang Ninh province. Halong bay became one of the most attractive Vietnam tourist attractions in the north.
Hanoi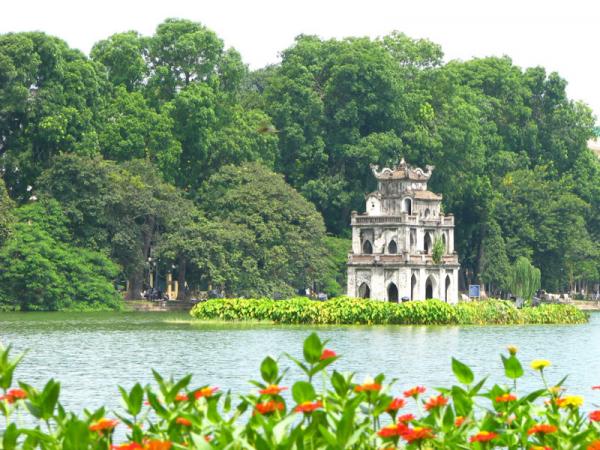 As the capital of Vietnam, Hanoi is the of economy, politics and culture centre of Vietnam. Nowadays, Hanoi and Ho Chi Minh city are two most important economic- social centres of Vietnam. With unique culture, delicious cuisine and interesting destinations, Hanoi is absolutely a must- visit place at least one time in your life.
Sapa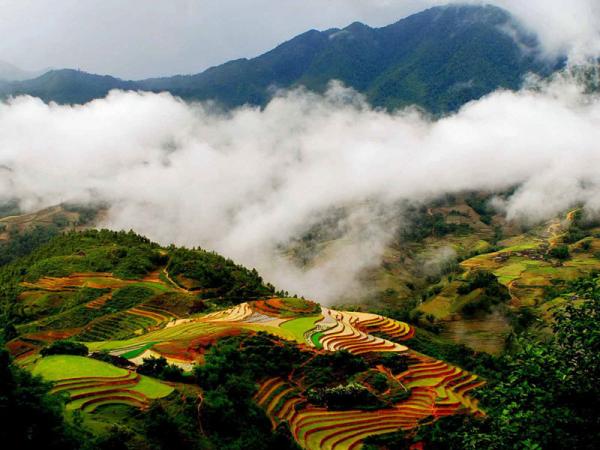 It is mountainous town in Sapa district, Lao Cai province, Vietnam. Sapa has many natural landscapes like Silver waterfall, Cloud bridge, Sky gate, Fansipan legend mountain- the rooftop of Indochina, Ta Phin cave, Sapa old rock, Muong Hoa valley, Ham Rong mountain, O Quy Ho pass, etc.
Ha Giang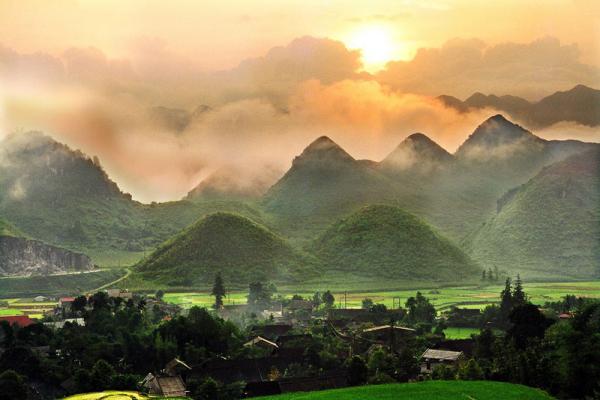 Ha Giang is a northern province in Vietnam. Ha Giang attracts tourists by impressive passes, beautiful flower, peaceful villages of ethnic minorities, colorful local markets, etc.
Tam Coc- Bich Dong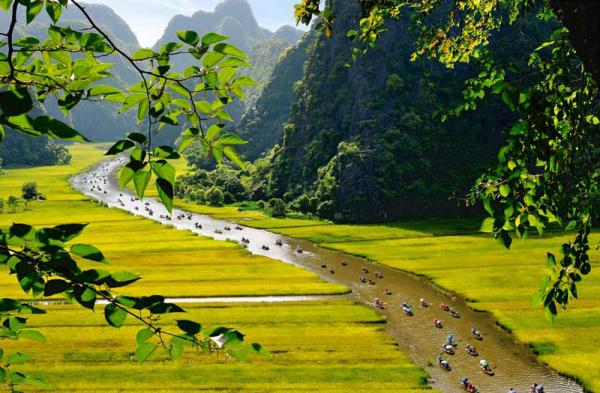 The place has a symtem of limestone caves and historical relics related to Vu Lam palace under Tran dynasty. Trang An- Tam Coc are recognized as the special national relic by Vietnam and the world's heritage by UNESCO. Sitting on bamboo boat and slowly rowing on the river to contemplate the magnificient beauty of Mother Nature will be interesting activities for tourists when travelling in Vietnam.
Bac Ha district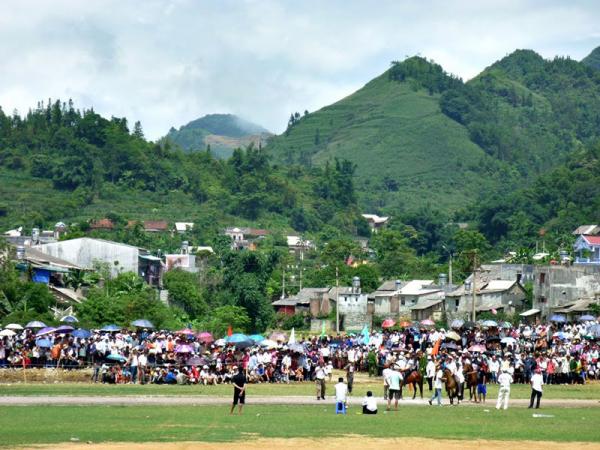 This is a Northeastern district of Lao Cai province. Located on 1000- 1500m above water sea, with comfortable weather, this is an nice Vietnam destination. Bac Ha has many historical and cultural tourist attractions like Hoang A Tuong palace, Bac Ha temple, Trung Do ancient citadel, etc.
Ban Gioc waterfall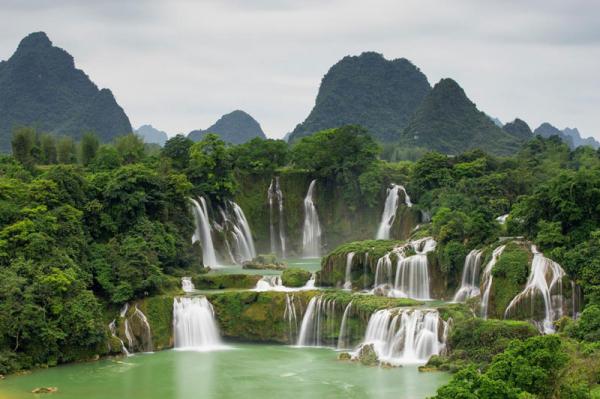 As waterfall on Quay Son river in border of Vietnam and China, Ban Gioc waterfall is a famous destination and voted as one of the most beautiful waterfal in the world.
Bai Tu Long Bay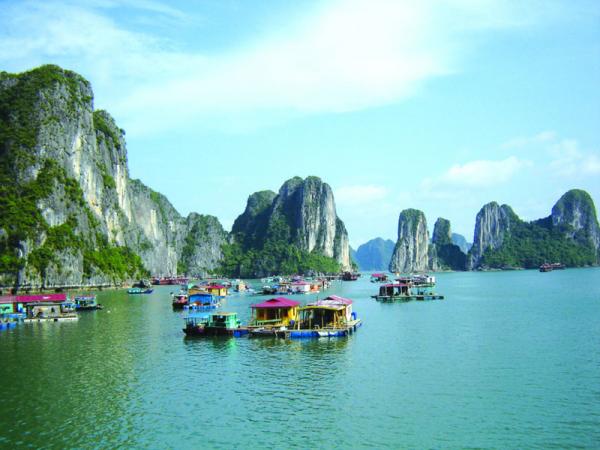 Located in the Gulf of Tonkin, Bai Tu Long Bay includes a part of Halong city, Cam Pha city and Van Don island district in Quang Ninh province. The bay includes hundreds of big and small islands. Different between Halong bay and Bai Tu Long Bay, Bai Tu Long bay is more suitable for tourists who like less touristy and peaceful place.
Cat Ba archipelago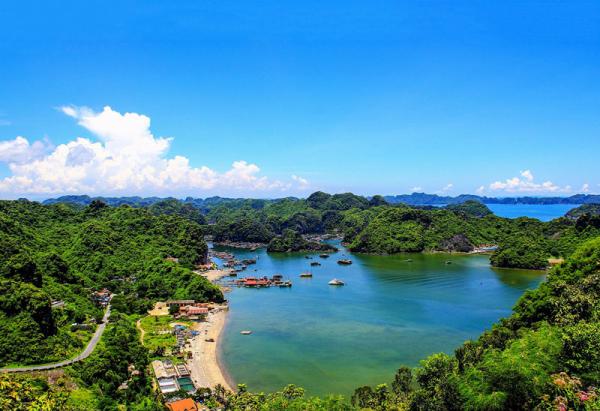 The archipelago has total 367 islands including Cat Ba Island at the south of Halong bay. The island is recognized as the world's biosphere reserve. Cat Ba's beautiful national park is home to 32 types of mammal, including most of the world's 65 remaining golden-headed langur, the world's most endangered primate. There are some good hiking trails here, including a hard-core 18km route up to a mountain summit. Besides, Lan Ha Bay is also the nice place to visit which is as beautiful as those of Halong bay. Lan Ha Bay has a more isolated appeal. Sailing and kayak trips here are best organised in Cat Ba Town.
Mai Chau district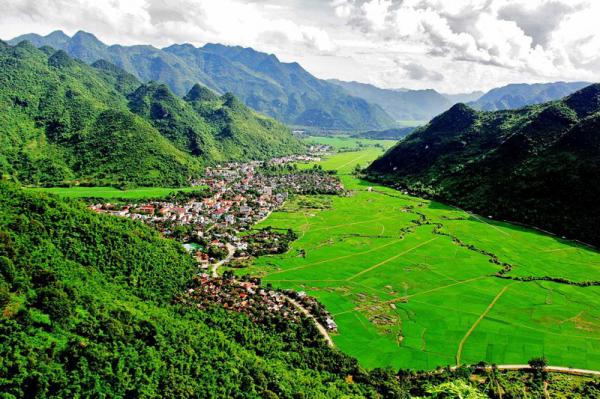 This is a mountainous district in Hoa binh province. The place attracts many tourists by fabulous beauty of mountain, fresh air, nice weather and especially various culture and unique cuisine. Travelling Mai Chau, you will have chance to visit Afternoon cave, Mo Luong cave, Thung Khe pass, Lac village, Poom Coong village.