In 2016, Vietnam has first mural village in Tam Thanh commune, Quang Nam province. The project is corporation of Vietnamese and Korean youngers- takes 20 days and wears new clothes for more than 100 houses in the poor fishing village. If tourists visit Hoian, take a short trip there is a good idea.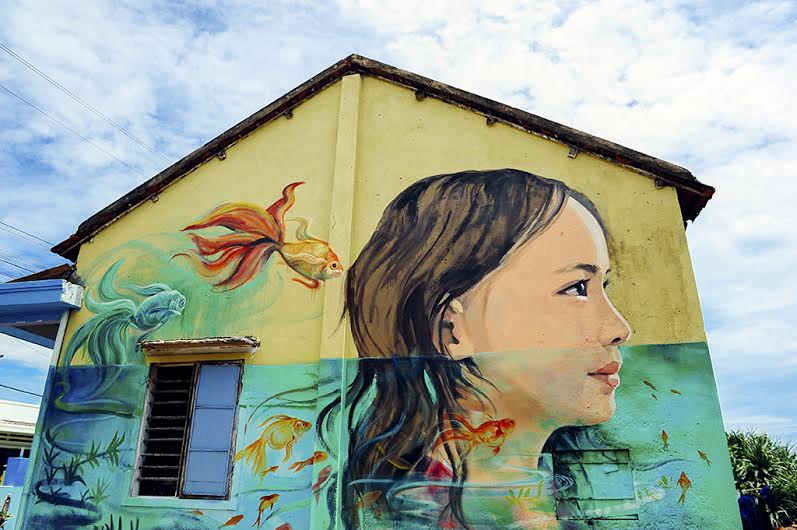 By taking model of mural villages in Korea, this project aims at helping local people to improve their life, encouraging people for environmental protection and raising friendship between Vietnam and Korea.
The pictures are about life of local people, some of them draw owners of the house in the wall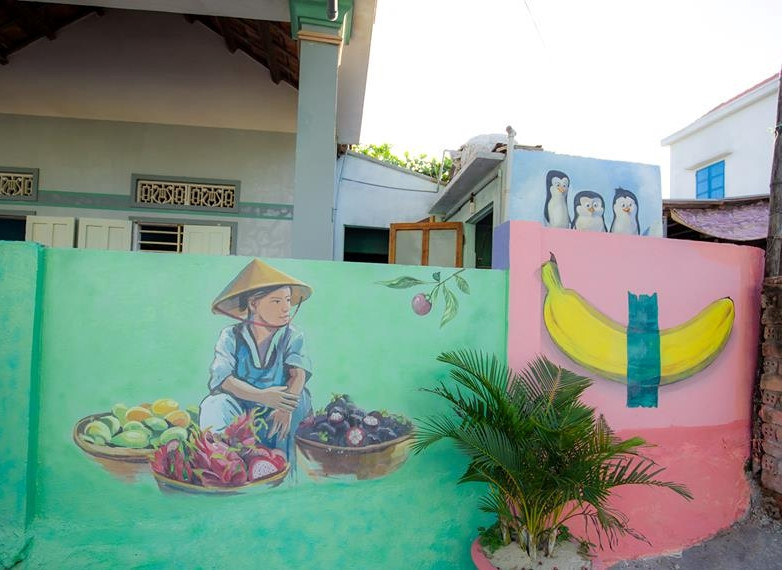 Fences and paths are decorated with paintings, motifs and vibrant colors. Each small road leading to the sea suddenly becomes romantic. The life of the people there seems to be gentle than ever, different from the dreary scenery of the coastal fishing village before.
The mural village is an interesting and potential model, an attractive destination for tourists. Especially for the young, they find it as paradise for wonderful picture. This village is a very new choice for tourists when they travel to Vietnam.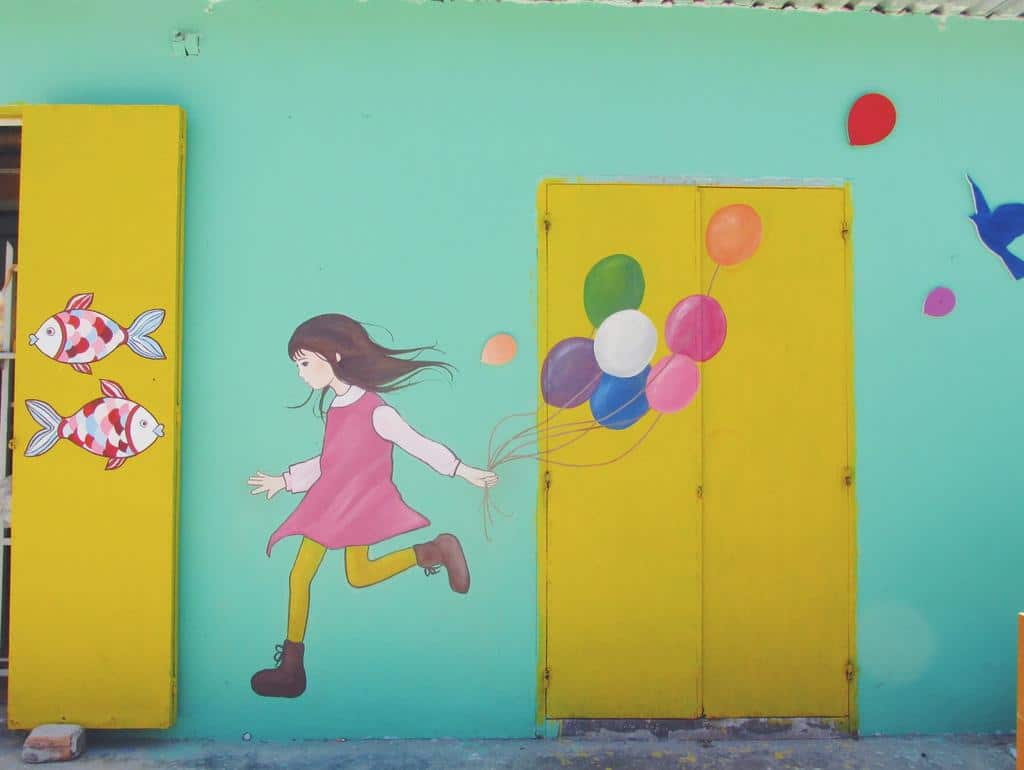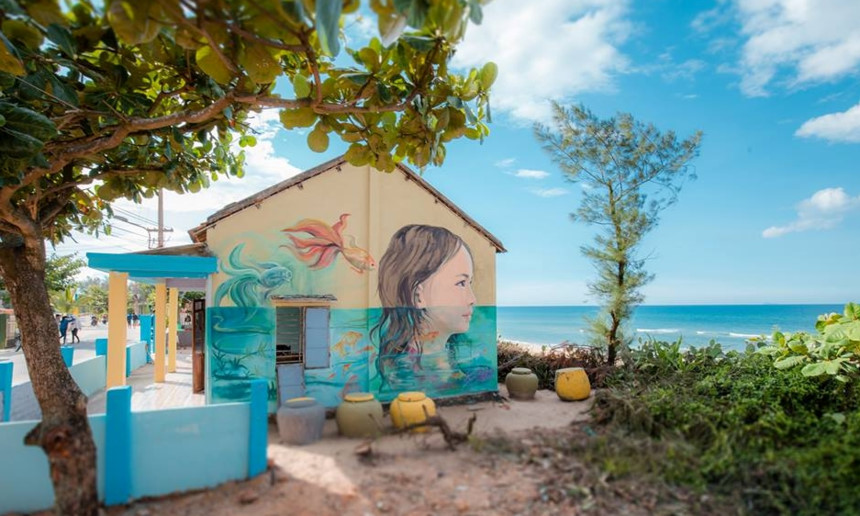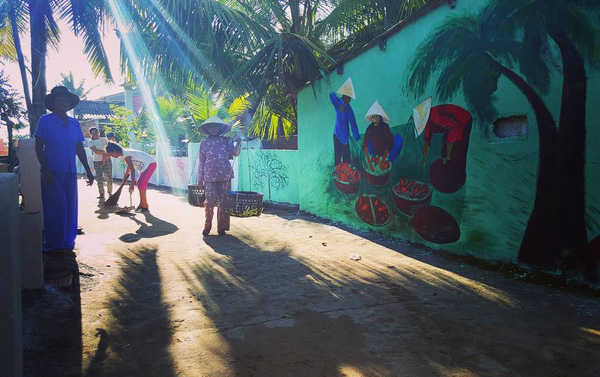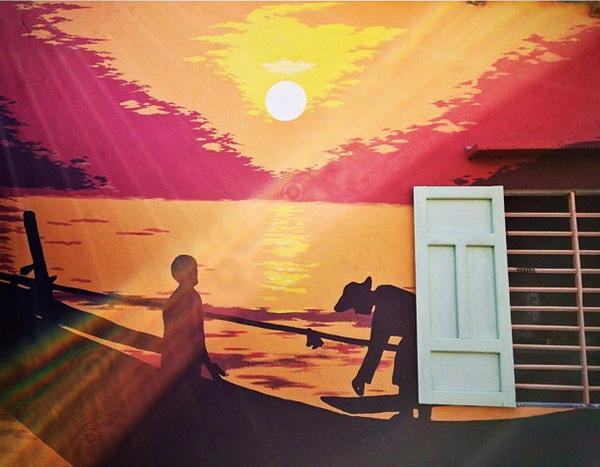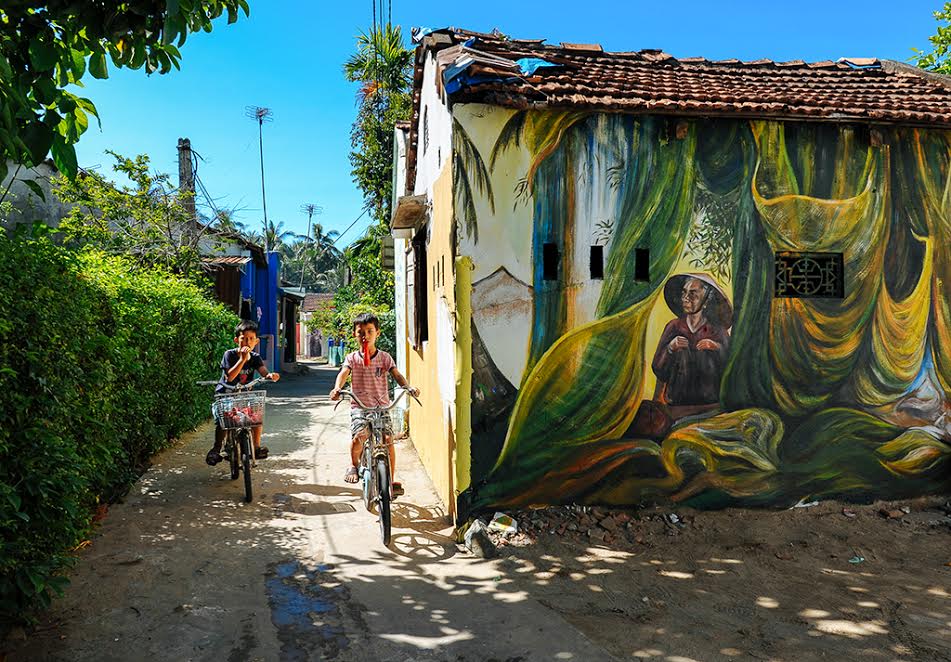 Not only attract tourists by murals, Ha Thanh beach with peaceful view is ideal destination for people who want to visit less touristic site.
How to get there?
From Hoian, follows highway till end of the main road (about 45kms) then turning left to Ha Thanh beach, turning left again about 1,6kms.