The name of Tam Coc simply describes its feature. Joining in Tam Coc tour means tourist will visit three caves: Ca cave (means first cave), Hai cave (Second cave) and last but not least Ba cave (Third cave) by rowing-boat –which drives by local people. Both three caves are formed by Ngo Dong river penetrates mountains.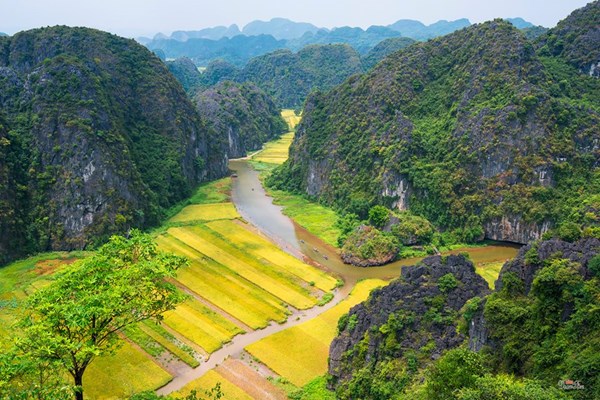 Ca cave has length of 127 meters, cross a huge mountain with the mouth about 20meters. Hai cave is 1 kilometer from Ca cave, length of 60meters with wonderful and weird stalactites in the celling. The Third cave also nears two first caves, length of 50metters but shorter.The time of rowing-boat often takes two to three hours, time for tourists wallow in beauty of nature or talking to friendly boat man to understand more about local life, local culture.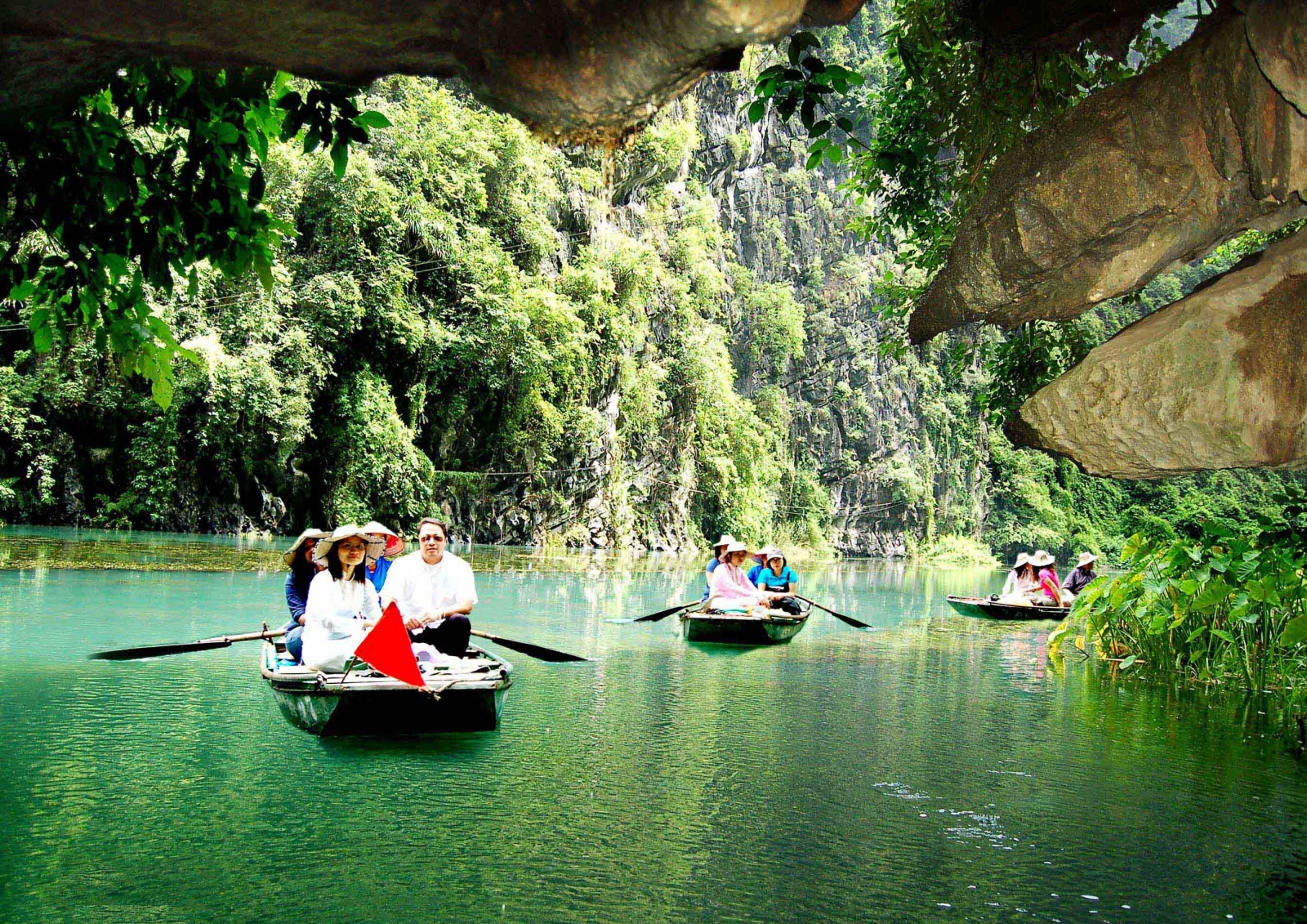 Tourist also should list two cultural attractions in Hoa Lu – the ancient capital of Vietnam in 10th and 11th century- to their itinerary . They are two temples, one of them dedicated to Emperor Dinh (968-980) and the other in memory of Emperor Le (980-1009). They are both talent, brave and good morals who Vietnamese show their respect by building their temples there.
To visit Dinh Tien Hoang tombs, tourist climbs over 265 stone rungs to Ma Yen mountain. From Ma Yen peak tourist has overview of Hoa Lu area, includes Le Temple in the left of Dinh temple.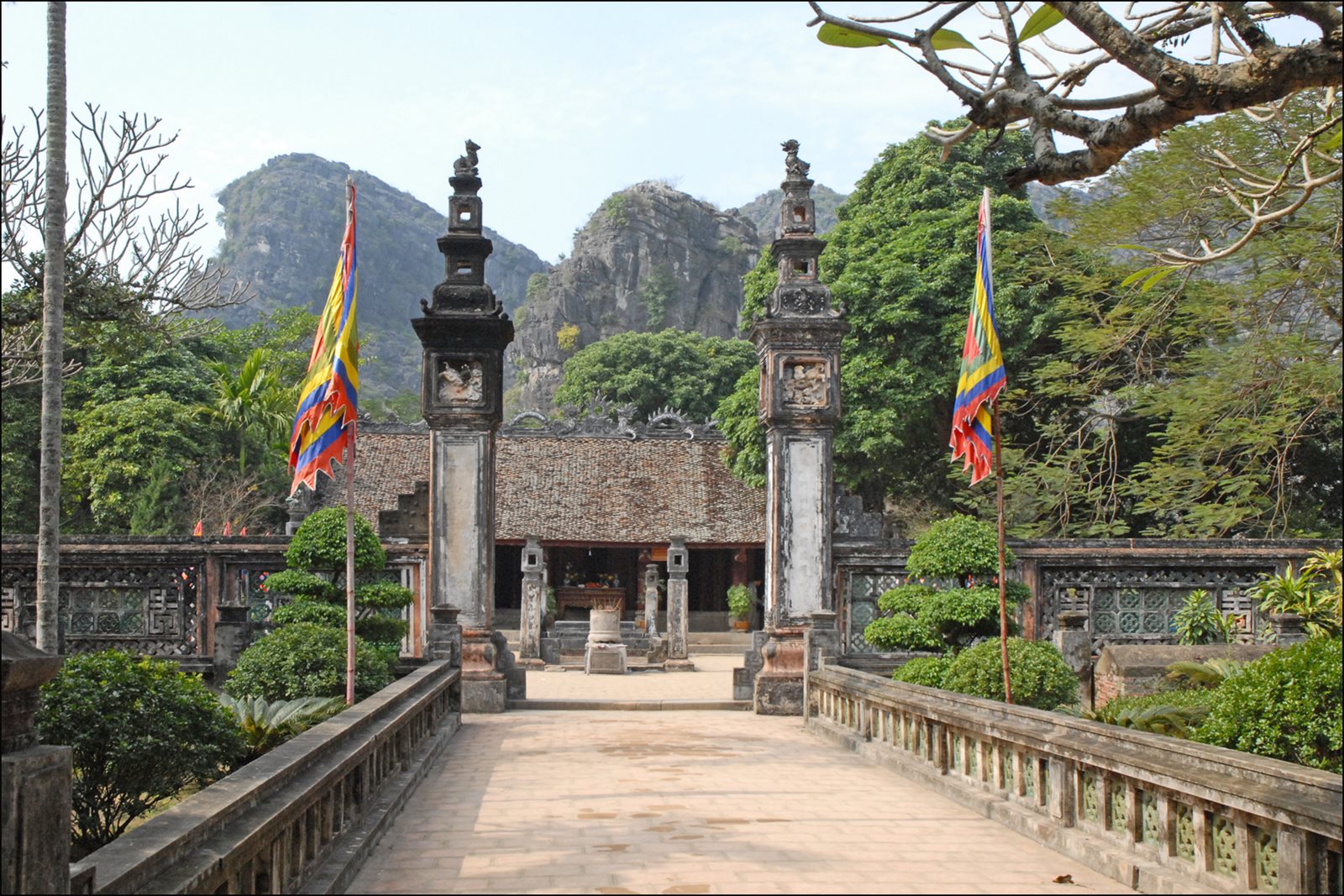 After an interesting of sightseeing, enjoy a Vietnamese local meal is best way to finish the trip.