Winter in Hanoi is typical for winter in the north of Vietnam, a "specialty" of Hanoi. If you are planning a trip to Vietnam this winter, should not miss Hanoi as well as below activities to feel Hanoi as a Hanoian.

1. Walking around Hoan Kiem lake in early morning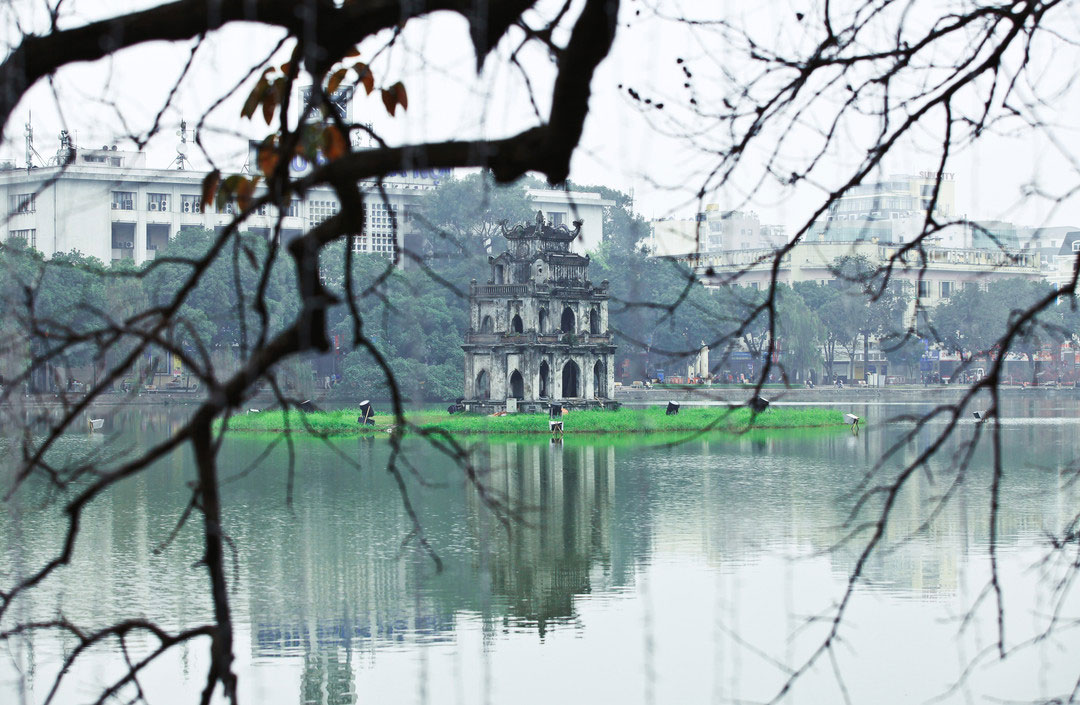 Hoan kiem lake- the heart, the soul and also one of Hanoi symbols which is well known for almost tourists. However, Hanoian- especially the old, they love walking around the lake and doing exercises in early morning in quite space, when the sun rises. It's ideal time for wallowing in beauty of the lake, feeling a peaceful Hanoi. Early morning is also best time for photos hunting when streets are not crowd. Taking a picture of Hoan Kiem Lake then sending it for friends or relatives as a gift from Vietnam trips is a nice idea.

2. Eating ice cream

If the old love walking around the lake in early morning, the young love eating ice cream in winter- a little pleasure. No table, no chair, they stand before the ice cream kiosk, feeling cold of winter and cream at the same time. Around Hoan Kiem lake is two famous ice cream brands: Trang Tien and Thuy Ta. Trang Tien is a very old brand name of ice cream which was established in 1958 and closely associates with the childhood of many generations in Hanoi.

3. Drinking coffee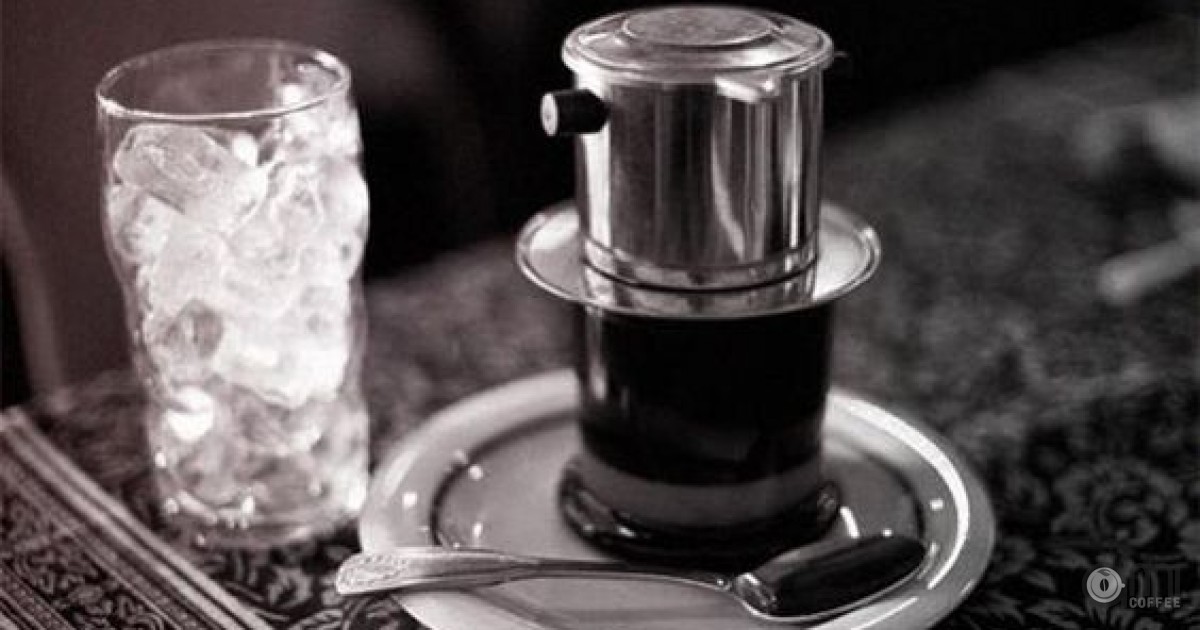 If you don't like sweet ice cream, giving yourself a hot cup of coffee in winter as a gift for yourself in your Vietnam trip. Vietnamese coffee is famous over the world but seating in streets, enjoy a hot coffee in winter is best way to warm up your body and refresh your mind. Most of travelers note coffee in their "must try" list when planning a trip to Vietnam in general and Hanoi in particular.

4. Going to Long Bien bridge

Long Bien bridge is more than 100 years old, a famous attraction with value of architecture, history and culture. The bridge connects Hoan Kiem and Long Bien districts and the life in two districts seems very different from each other. After a long day of working, many people back home passing this bridge, the sound of train, motorbikes and bikes come together as sound of life. By walking to middle of the bridge, seeing Red river and enjoying wind, tourists get another view of the capital. On the way back, you can try a corn or a sweet potato to understand why this simple food attract a lot of people. For some middle-aged people who know Vietnam from war time, visit Long Bien Bridge is as a way of looking back history and building a meaningful Vietnam trips.

5. Cycling around west lake

Just some minutes from Hoan Kiem lake, west lake is biggest lake in Hanoi with some most beautiful streets which are suitable for cycling. You will surprise because of atmosphere there with dew on the lake when sun gets down. You can walk in "love road" or drop in a small restaurant for enjoy street foods. The peace of west lake is suitable for who wants to escape noisy of city.

6. Going to St. Joseph's Cathedral on Christmas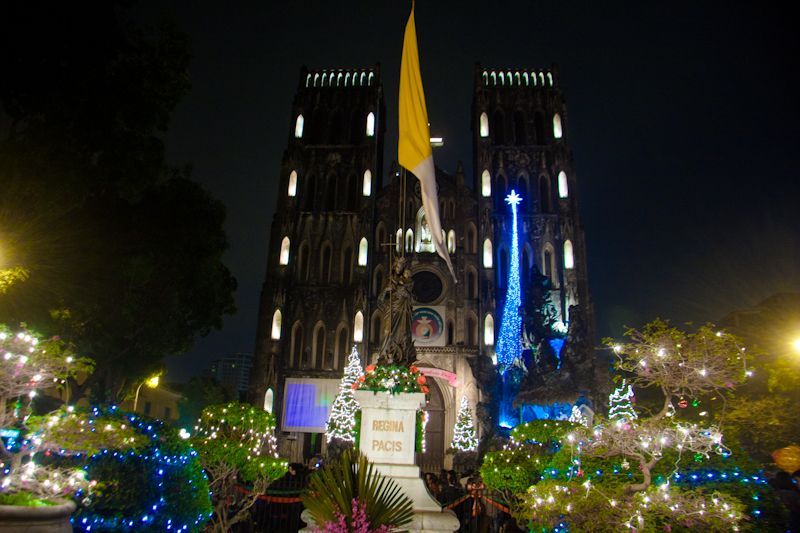 Many tourists spend their Christmas holiday in Hanoi so St. Joseph's Cathedral is most popular place on that day. That church is an old from French colonial with history of more than 120 years. On Christmas day, the church becomes more sparkling with colorful lights and a cave which is simulating the cave area where they say Jesus was born.