Although the biggest and most important festival in Vietnam is Tet holiday (Lunar New Year), Western New Year's Eve is considered as the best time to party.This holiday is becoming more and more popular in Vietnam. This is also a chance for people for meeting, travelling or going on a picnic. If you still don't know how to celebrate a new prosperous year when having a holiday in Vietnam, don't miss the article below.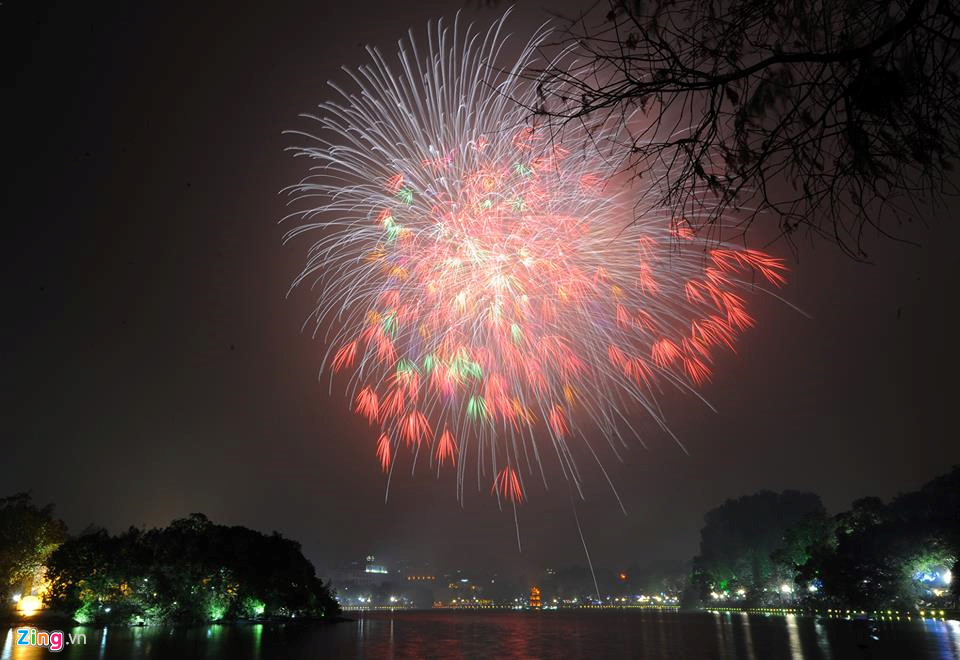 Fireworks
When talking about New Year, firework is indispensable, it's the spirit of the night. In Vietnam, Ho Chi Minh city is the city which organizes many activities for celebrating the New Year.The most dynamic city of the country attracts hundreds of thousands of people (both domestic and foreign) enjoying time with their friends and families. The best view to have a panoramic view of midnight fireworks shoot off is the Bitexco tower, which is the tallest building in District 1. People believe that the firework performance will convey message of love, peace and prosperity to the whole nation. If you have a Vietnam tour with your family in Ho Chi Minh city, don't miss this activity.
Rooftop bars
People are very excited to enjoy the bustling and striking atmosphere. A party at a rooftop bar is also a great way to celebrate New Year's Eve. A night with the fancy drinks, romantic dinners, great views of firework will mark an incredible beginning of the year. Also, in order to avoid of the overload capacity, please keep in mind to make a reservation before coming.
Bars
If you just want to drink only, hit a bar early not to miss a table. Whether it's a street bar or hotel bar, both Hanoi and Saigon have many. What could be better than waiting for the countdown beside your favorite drinks and cool party people?
Gala Dinner at your hotel
If you don't want to join the crowd outside, a gala dinner at your hotel/ resort may be a good choice to enjoy the cozy atmosphere with your loved ones. The gala dinner maybe compulsory at some high end resorts.
Join the lantern festival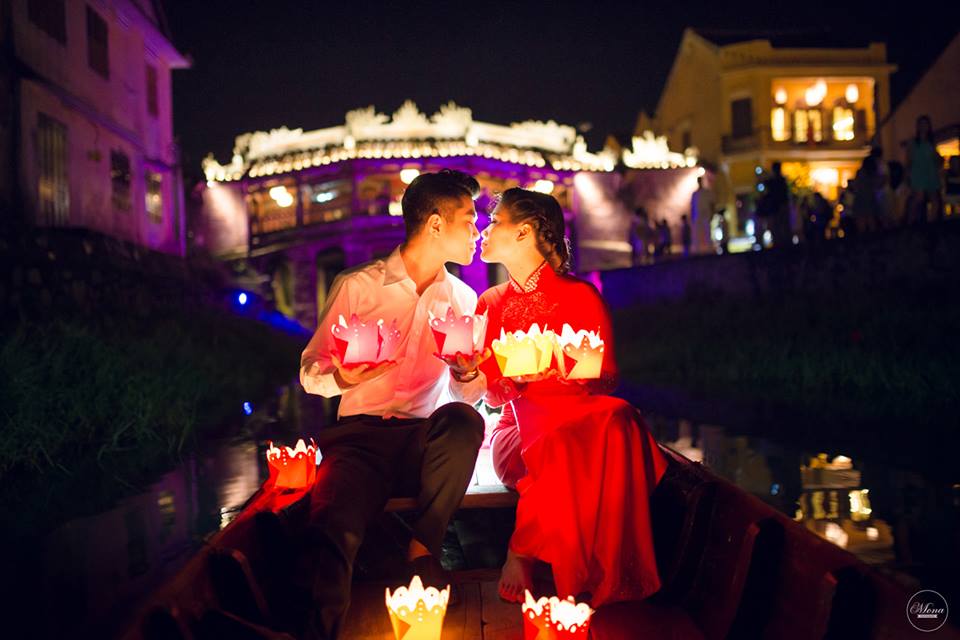 In big cities, the lights and ornaments are used for decoration in every corner of the street. But only in old town Hoi An, the lanterns are strung up everywhere. It is believed that when floating the candles into the river, it will bring lots of happiness, luck and love. You can take a sampan on the river to enjoy the festival froma good view point.
Take a dinner cruise
Enjoying the last dinner of the year on a river cruise is an experience you'll never forget. You can have this unique experience on SaiGon river. The dinner will include set menu meal with champagne, wine and a welcome drink. After dinner, joining the dancing and the music and waiting for the countdown.
If you wanna have memorable moments at New Year Eve in Vietnam, let contact with a Vietnam travel agency to book a tour right now. We wish you a new year with health, luck, happiness and lots of love!