In late of September or early of October, around streets, when leaves yellow roads, weather gets colder it is also moment people recognize the autumn is coming. Hanoi autumn gets into poems, songs by its charm and gets into tourists' memory by "specialties"- some of them tourists can experience if their visiting takes place in Autumn only.

1. Dracontomelon fruit

Around Old Quarter, tourists impress by street vendors with small baskets but full of dracontomelon fruit which is mixed by traditional Vietnamese spices and special recipe. The red of chili coming with the yellow of dracontomelon and smiles of sellers attract many tourists to try a gift of Hanoi.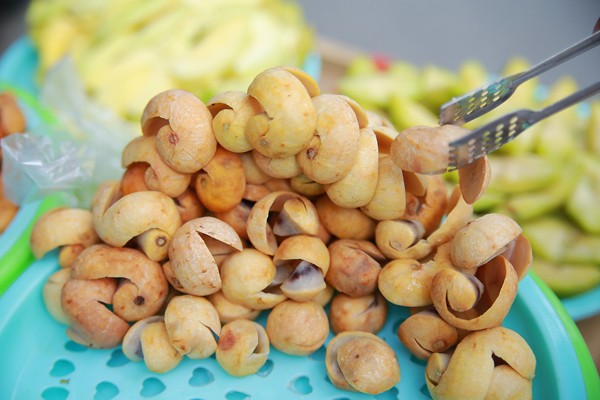 2. Green Rice

In Vietnamese, this food name "cốm"- which is originally traced in Vong village so the most famous "cốm" is "cốm làng Vòng" (Vong village "cốm"). "Cốm" is made from young glutinous rice, carefully selected since they are in their blossom. The process of cooking "cốm" is very complicated, which requires both patience and ingenuity. "Cốm" is green and covered by lotus leaf. Due to short season, "cốm" is used to make Hanoian eager for each Autumn. One more special note is that "cốm" should be eaten within 24 hours for keeping original taste. To understand why Hanoian love "cốm", tourists come there should try it when sitting around Hoan Kiem lake, listen to sounds of local life.
3. Dong Du guava

Guava is plant in many regions but when Autumn comes, the green and sweet smelling Dong Du guava still pulls in people in streets. Dong Du guava was grown by alluvial in Red river so it is much tasty than others although it is small. Recently, people can plant Dong Du guava year around but it is still having best taste in Autumn.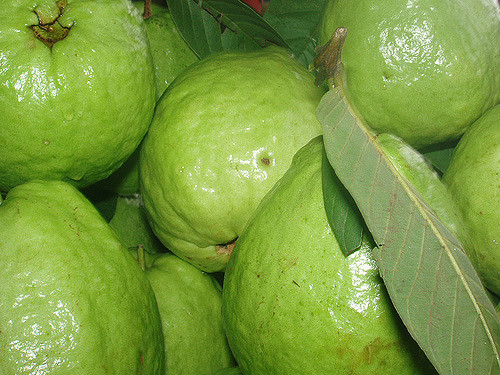 4. Hot stuffed sticky rice balls (Bánh trôi tàu nóng)

This food is an excellent "fellow traveler" in cold weather of Autumn with simple ingredients of sticky rice, green bean, sesame, coconut and a small piece of ginger. This food is compared with Vietnamese woman in old society when their life was depended on man, on family even when they are beautiful (as "banh troi" is in white) and when the food is cooked, the temperature of water will decide the shape of the food. In the Old Quarter, tourists can explore "banh troi" in streets such as: Hang Can, Quan Thanh, Hang Giay and so on.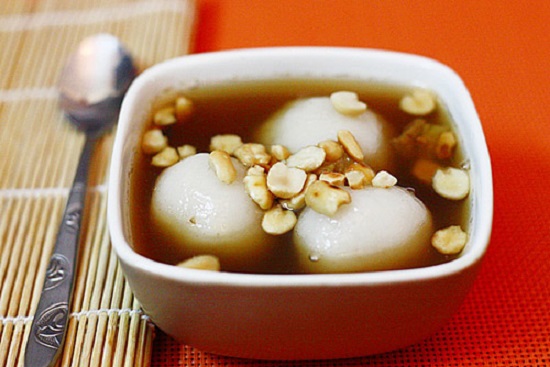 5. Traditional Moon cake

It is shortcoming if we don't list out traditional moon cake in this writing. People now don't have to wait until Moon festival to enjoy moon cake as before but for almost Hanoian, chewing a small piece of moon cake then drinking a cup of tea is not eating only, it is best way to back to their childhood when having a cake as worth as a treasure.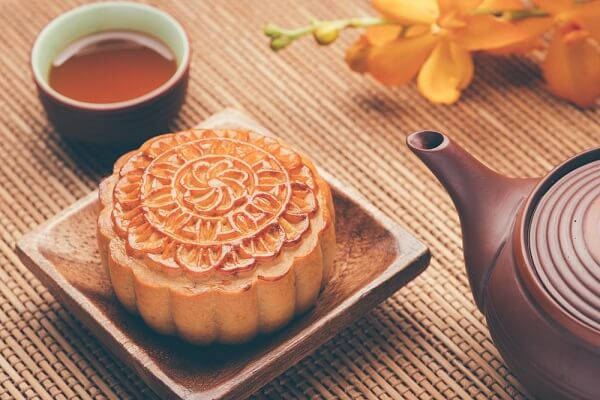 6. Yellow leaves

Autumn comes, Hanoi becomes more romantic by leaves yellows streets. This season, if tourists pass by streets such as Kim Ma, Nguyen Tri Phuong, Hoang Hoa Tham, Phan Dinh Phung or Tran Phu they can save breathtaking pictures which make they love Hanoi more.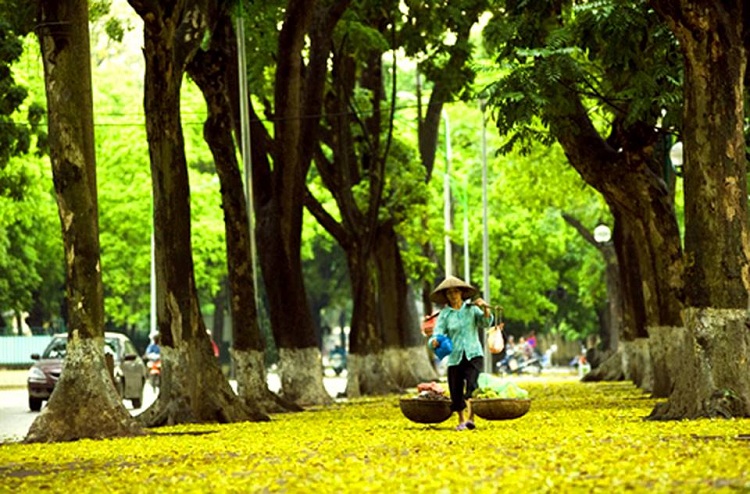 7. Milk flowers (Hoa sữa)

The name tells its story. Blackboard tree is the scientific name of milk flowers. Milk flowers are emitting during the day; however, evening is the best time to feel the pure scent of these flowers. Walking in silent streets and feel the smell, people wallow in peace and romance of old city. Tourists come to Hanoi this time catch the sight of couple hand-in-hand in traditional customs for keeping moments of love. Milk flowers also come into many famous songs and poems as "Nhớ về Hà Nội" (Missing Hanoi) or "Nhớ mùa thu Hà Nội" (Missing Autumn of Hanoi).

8. Daisy

Another chrysanthemum blossoms year around but daisy comes in autumn only. Daisy with white petals and yellow pistil is as small suns brightening corners of streets. This kinky flower shows its beauty around 2 to 3 weeks only before winter comes.