The infinity pool, also known as the cloud pool, has been considered a breakthrough in the design of the swimming pool architecture. The pool is designed so that the water inside the pool can overflow the edge, making the pool surface always smooth and feel to be extended to infinity. This gives Vietnam visitors a chance to enjoy the spectacular nature of Vietnam.Here are eight beautiful infinity swimming pools at resorts for your Vietnam tours.
---
1. Topas Ecolodge, Lao Cai
High on a hilltop outside Sa Pa in north Vietnam, TopasEcolodge is an amazing mountain hideaway. It has a new infinity pool with a spectacular view. Each bungalow built of white stone at the resort has a large terrace overlooking the landscape of mountains and terraced rice fields. National Geographic listed TopasEcolodge No 1 on its list of 21 places to stay if you care about the planet. "Sustainable, spectacular and engaged with local communities, these lodges are tucked into some of the planet's wildest places," according to National Geographic.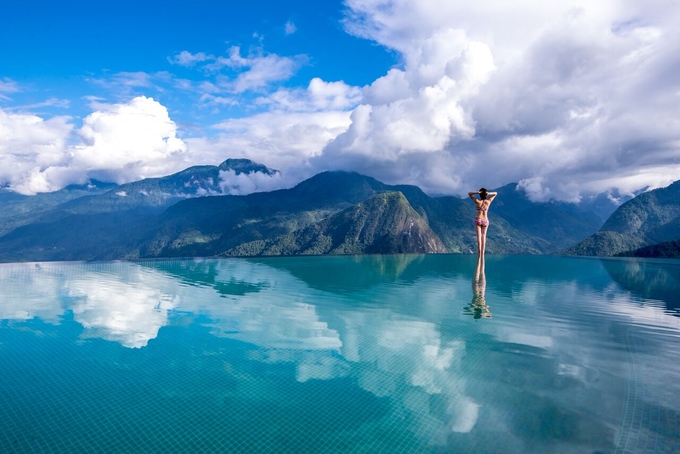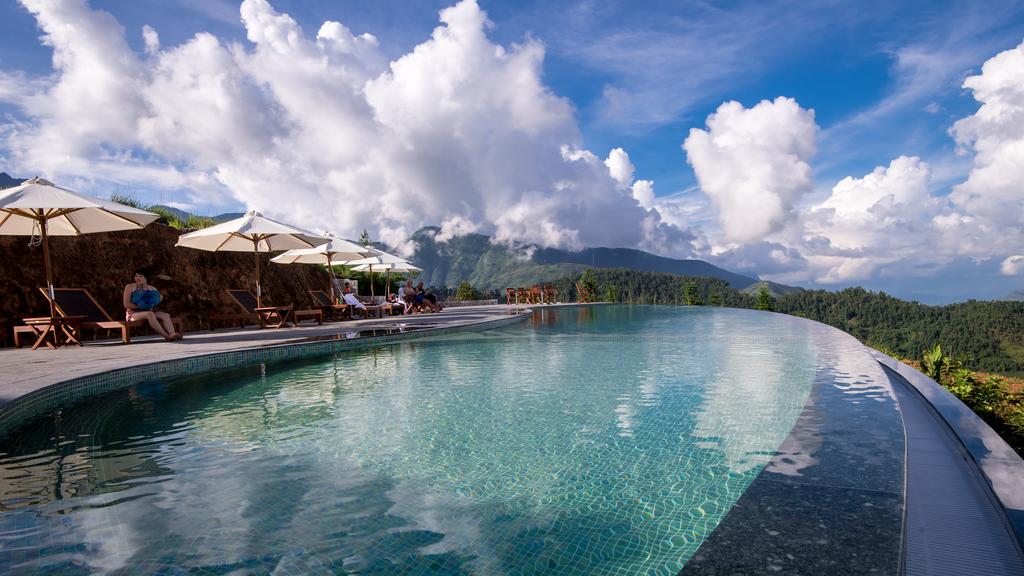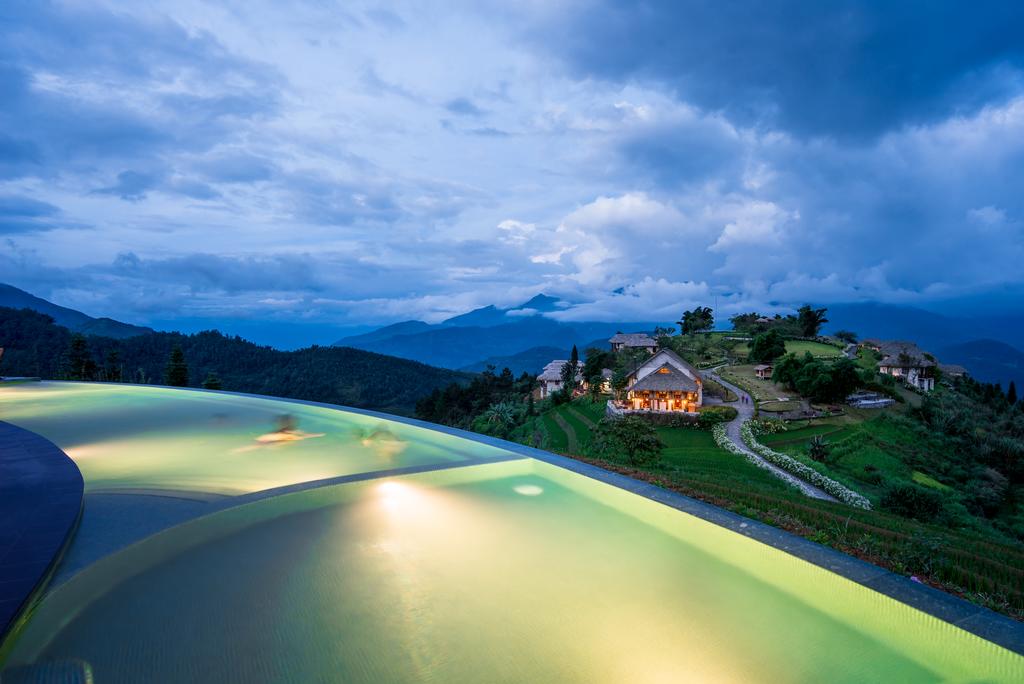 ---
2. Belvedere Resort, Tam Dao, VinhPhuc
Due to its location on the middle of the mountain, visitors can enjoy the view of the majestic mountains from the pool.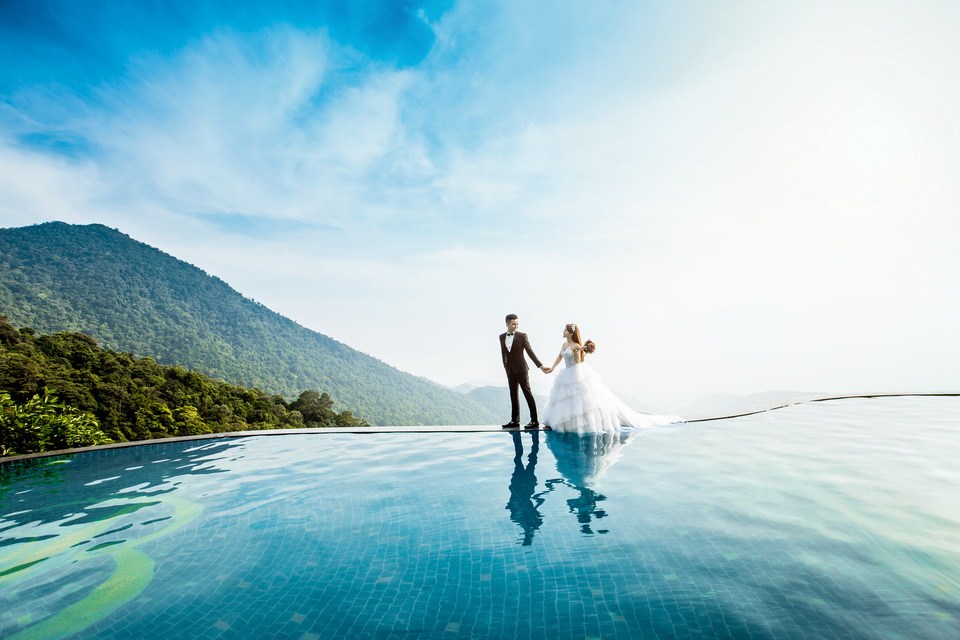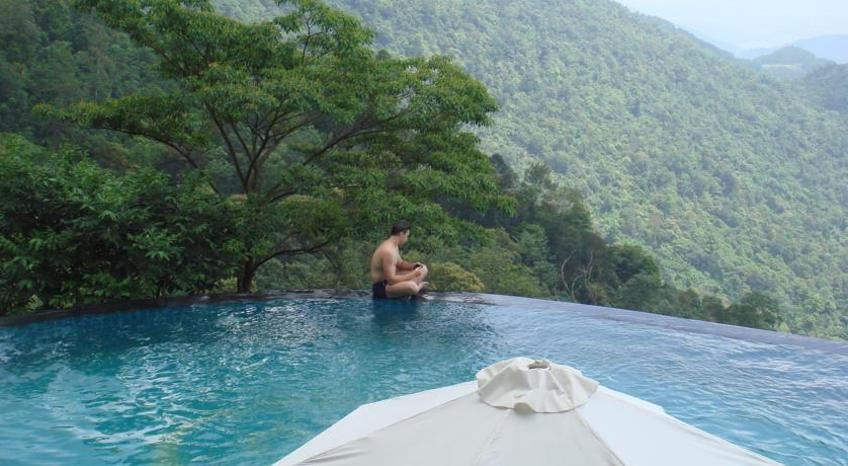 ---
3. AlacarteDanang Resort
This pool is located on the rooftop of the 23-storey Alacarte hotel. This is the first infinity pool on the top floor in Vietnam. From here, visitors can see My Khe beach, which was ranked as one of the six most beautiful beaches on the planet by Forbes.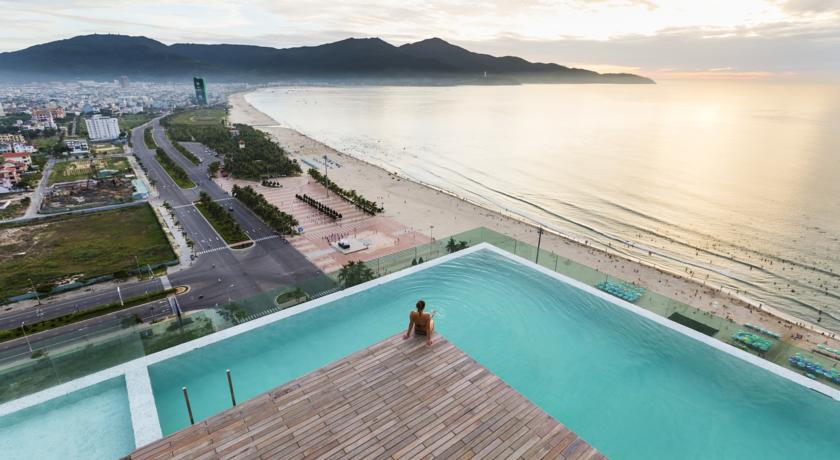 ---
4. Nam Hai Resort, Hoi An
The pool of this resort has been selected by Business Insider as one of 25 must-try swimming pools in the world. It is located right next to the pristine Ha My beach.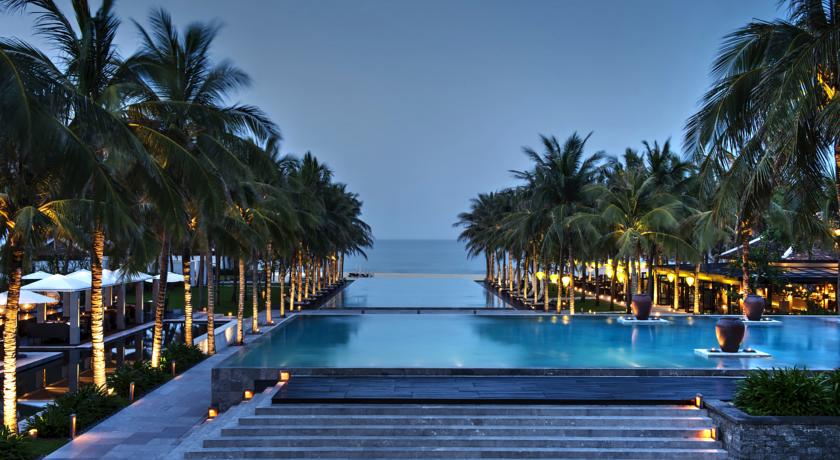 ---
5. Seahorse Resort & Spa, BinhThuan province
This is the first infinity pool in Mui Ne, PhanThiet, with an area of nearly 400 m2.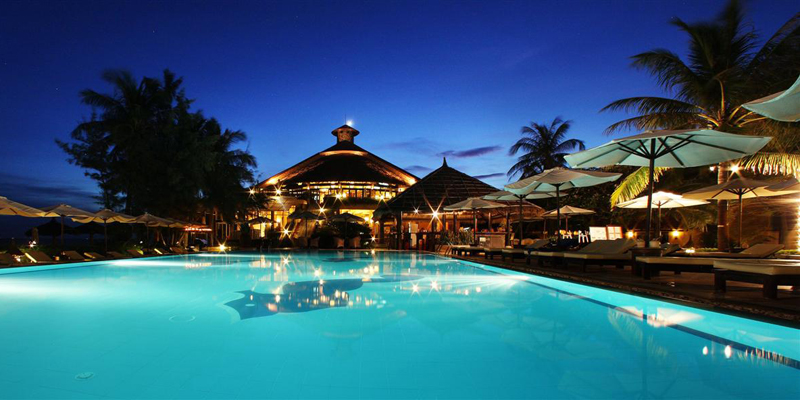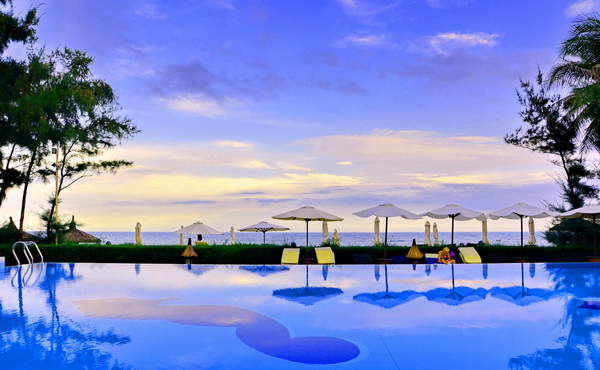 ---
6. Rosaka NhaTrang, KhanhHoa
Located on the top floor of a 22 storey building in NhaTrang, Rosaka's swimming pool is located midway to the sky and overlooking NhaTrang Bay.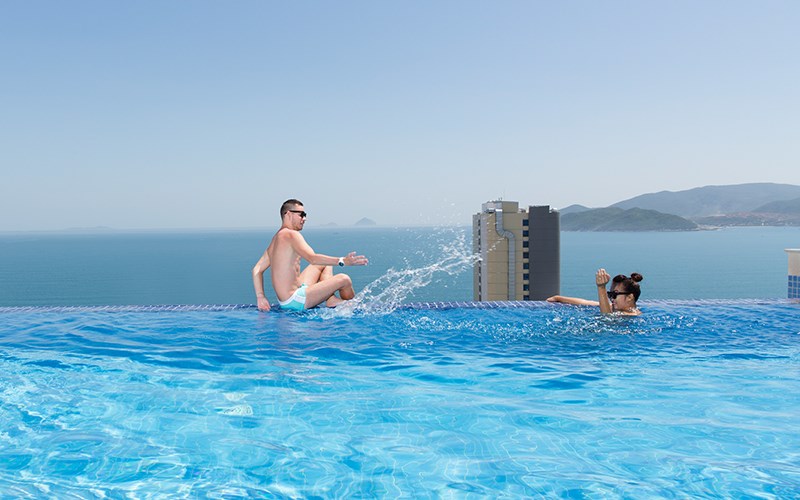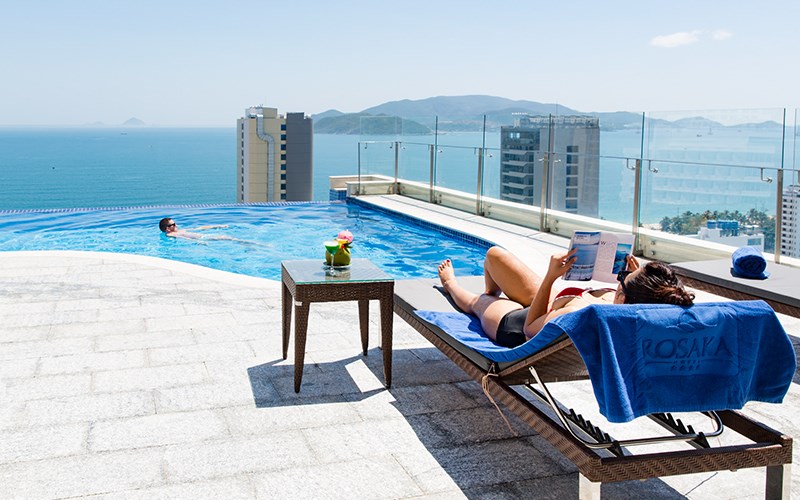 ---
7. Victoria Mount Sam Lodge, AnGiang
Not too high, but the swimming pool overlooks to the rice paddies. The scene in front of the swimming pool changes every season, with the green-yellow rice, inspiring visitors to come back here many times.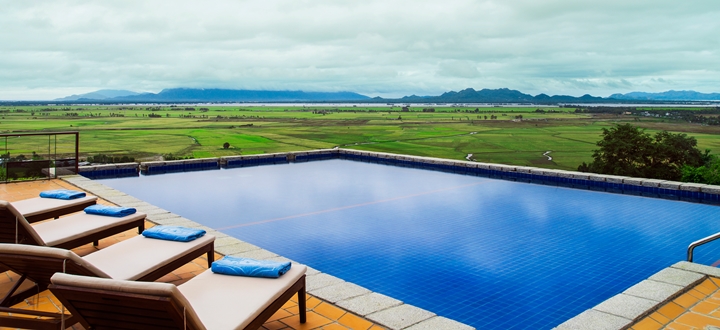 ---
8. Léman Cap Vung Tau
The infinity pool is in the middle of the Nho (Little) Mountain. The pool is not too big but it leans back on the mountain, looks straight to the sea.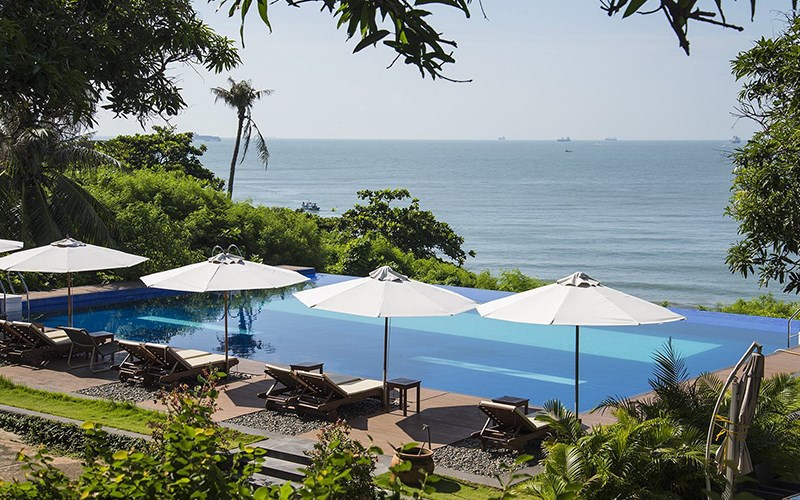 Most of the pools are free of charge for guests staying in these hotels or resorts. Only a few resorts open the swimming pools for outside visitors, with charges from USD10 to USD25 per person.
Contact us now to enjoy amzing trip at these swimming pool at email sales@indochinacharmtours.com