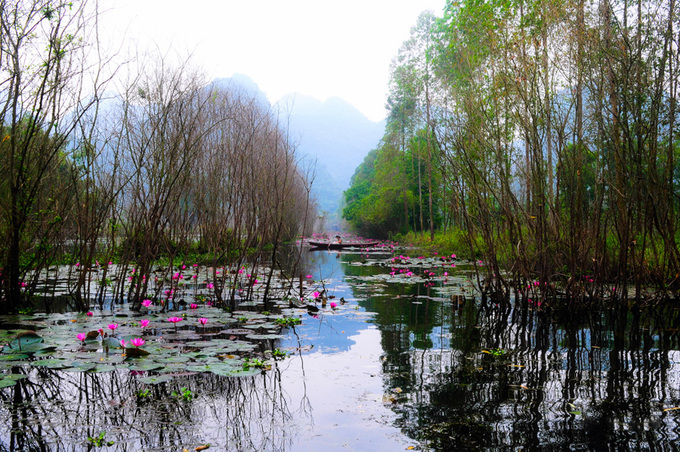 Perfume pagoda is far about 70km from Hanoi and it is the best choice for Hanoi tours in one day. Water lily flower is colorfully blossoming on Yen stream of Perfume Pagoda. Yen stream is belonged to Perfume Pagoda in Hanoi. From Duc pier, tourists will get on the boat and go along the stream to come to Huong Son cave. Going slowly on a boat and feeling the natural beauty of Perfume pagoda, especially in nice weather of Hanoi autumn is a wonderful experience for your Vietnam trip.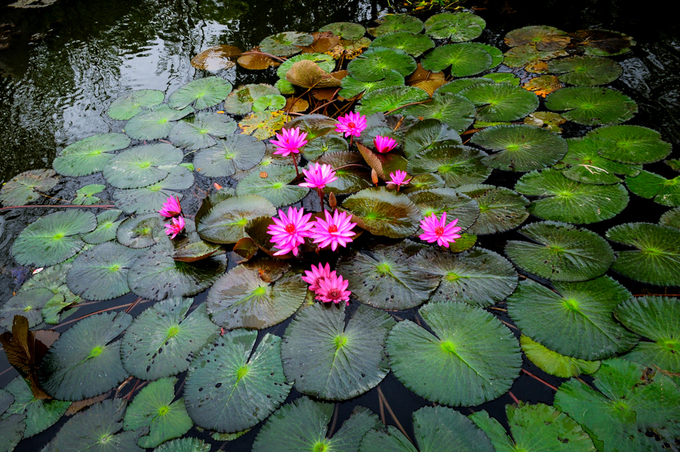 Perfume Pagoda in the annual festival after Lunar New Year will be crowned by many boats and tourists coming from all regions of Vietnam for praying the good things for a new year.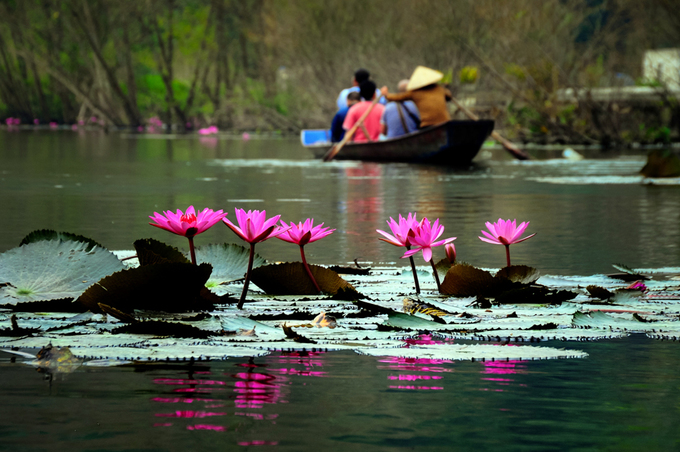 But Perfume Pagoda in autumn is totally different. Noisy will be disappeared, instead of peaceful and romantic space. The most special thing in the season is fabulous color of water lily flower on Yen stream.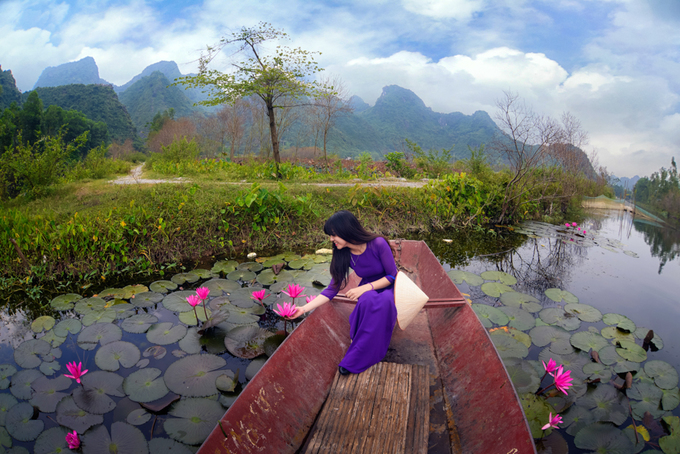 October and November is the most beautiful time of water lily flower on Yen stream. Sitting on a boat in a cool weather and peaceful atmosphere will be an interesting experience for tourists.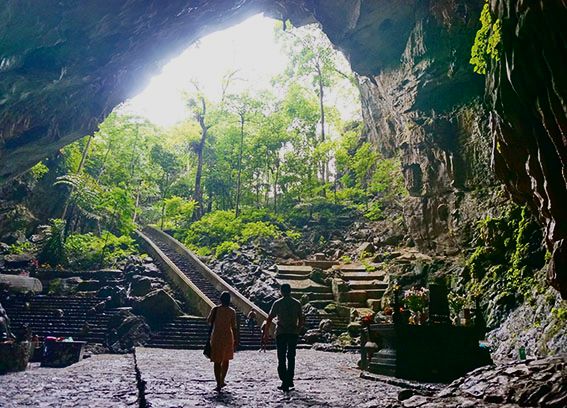 The first stop is Trinh temple where you can give greeting for the first time here. After that, continue your boat trip heading to Thien Tru pagoda. From Thien Tru pagoda, you can climb to Huong Tich cave or go by cable car. Huong Tich cave is the most important place of Perfume Pagoda which is compared with a mouth of dragon. Huong Tich cave also has many unique stalactites .
Perfume Pagoda one day tour in autumn is one the most idea choice for tourists when travelling in Vietnam.