If you like the peaceful countryside and enjoy the simple life, let's get a Mekong Delta tour. It's not only the most famous significant with rice paddy fields but also a popular destination for tourists. When having a Mekong Delta tour, visitors enjoy feeling a unique culture, listening to the traditional Vietnamese music and taking part in many activities. The following is list of activities to do when you're in Mekong Delta
1. Visit Floating Market
Floating Market makes The Mekong Delta special and outstanding from another area. This is one of most interesting experience which visitors shouldn't miss. Sunrise and Sunset are a good time to visit Floating Market, it seems is the most beautiful and crowdest with many activities. On the boat, visitors can enjoy the Hu Tieu (kind of noodle) or drink a coffee in the early morning. The locals come here to exchanges goods, fruits, etc and this is a chance for visitors buy some fresh fruit and goods. The famous float markets are Cai Rang, Cai Be, Phong Dien that visitors can drop in.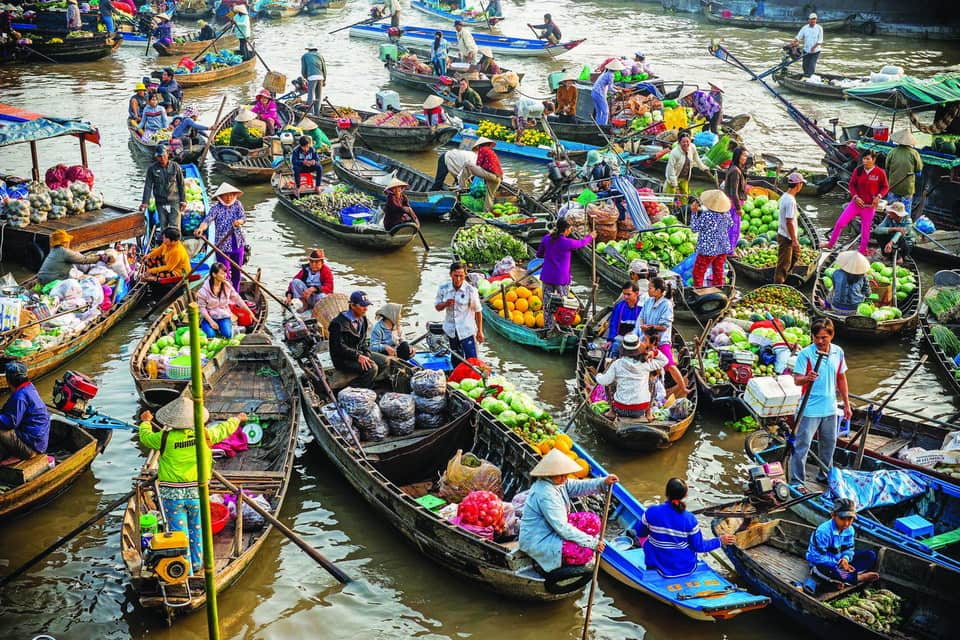 2. Taste fresh fruits in local garden
Because of the pleasant climate and favourable natural conditions, fruits seasons seem available around the year. If stopping in the local garden, visitors have a chance to discover and enjoy much fresh fruit such as mango, longan, durian, rambutan, soursop, orange, lychee, etc. The local people in Mekong Delta are friendly and kind who attract to domestic and foreigner visitors. Traveling to fruits garden, the visitor will forget the worrying of life, love nature and have a comfortable life.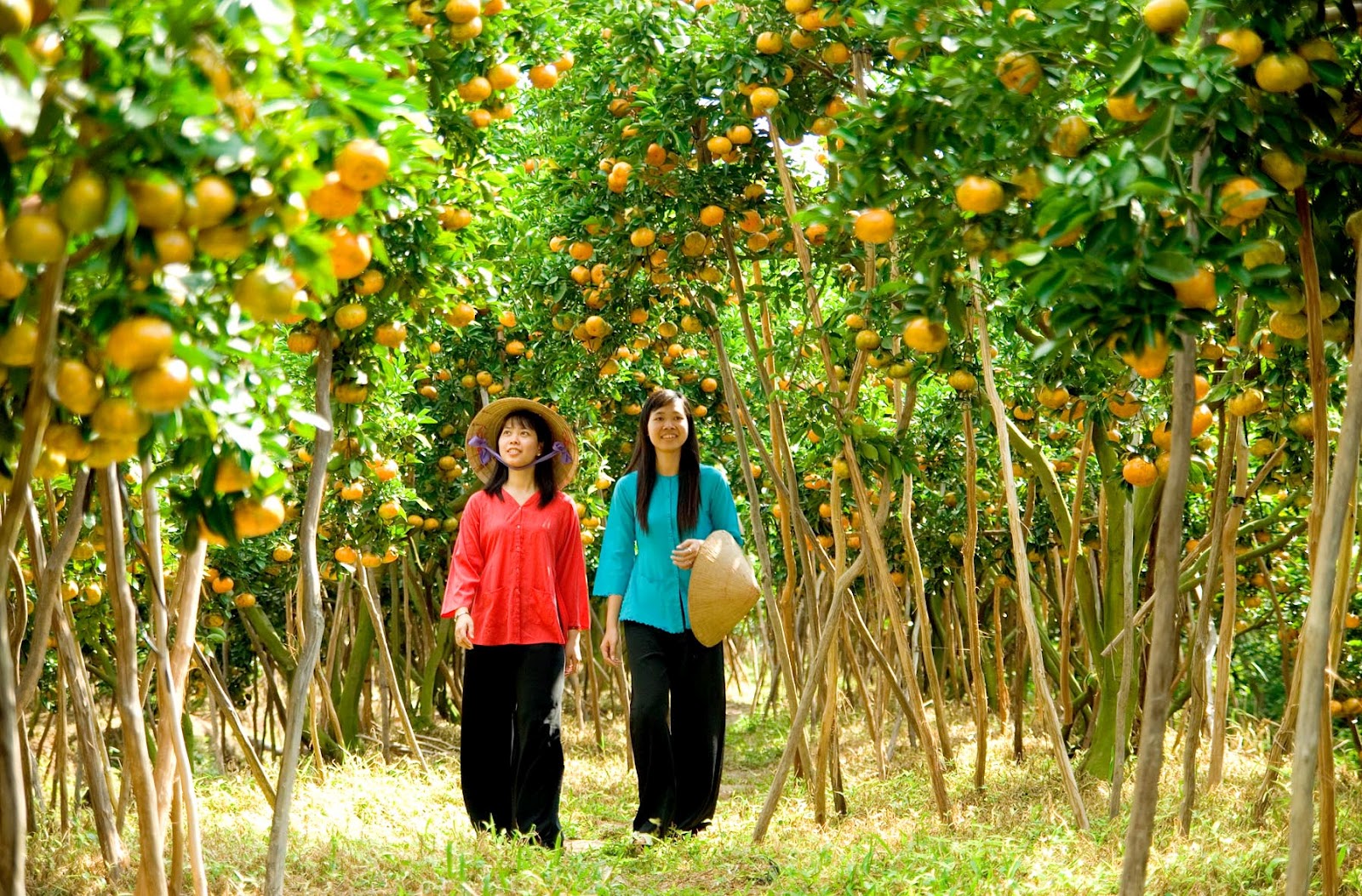 3. Catch Fish
When traveling to Mekong Delta, the visitor not only enjoy the fresh atmosphere, tasting fresh fruit and leisure the scenery but also become a local and directly experience the ordinary work of the indigenous people. Coming to here, visitors will catch fish and cook the delicious dishes with their own such as braised fish with a clay pot or fish soup with vegetables are famous dishes in Mekong Delta.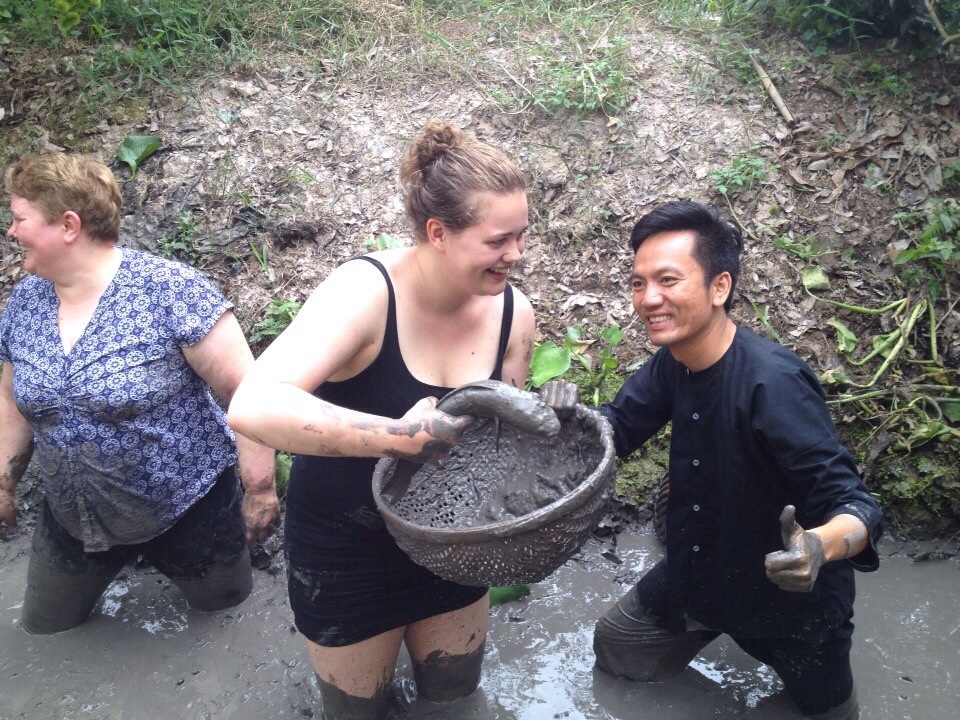 4. Take a local boat and stop for Southern Folk Song
Southern Folk Song is one special kind of musical art. The lyrics of the songs reflect the lifestyle, the loving of village and country. Through the song, the indigenous people wanna say their emotions and courage of their own. Coming to here, visitors enjoy the performance of local people.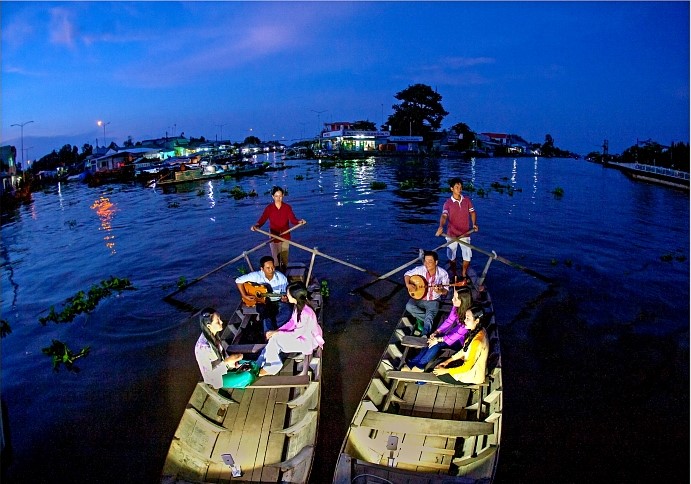 5. Make a boat through small canals
Because Mekong River includes a complex system of channels, visitors should try to discover the beautiful scenery by a boat on waterways. On the boat, visitors can go across Tien River, go through many small canals and overlook the sights of green rice paddle fields.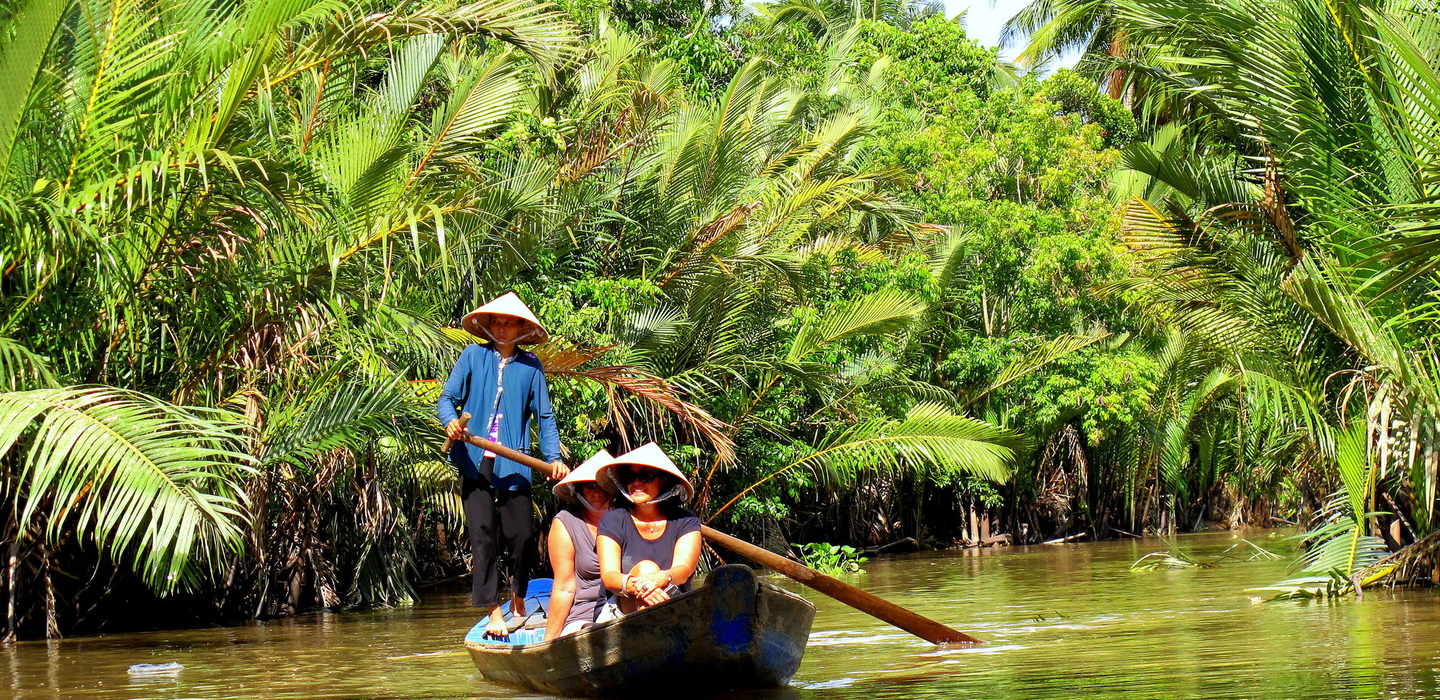 When traveling to Mekong Delta, let's explore and experience the nature and life of local people. Contact us (sales@.indochinacharmtour.com) to have a great Mekong Delta tour