Let's face it, apps have changed the way people travel. It has added so many modern conveniences, sometimes, making me wonder how we ever lived without them. However, with that premise, there are also LOADS of apps out there that sometimes, it gets too overwhelming to find useful ones and weed out the useless ones. Check the ultimate list of the best FREE backpacking apps for traveling in Indochina.
---
Get Stoked (Thailand)
Naturally, I will make mention of the app that my team and I spent one year creating. Our app, Get Stoked is designed to help people traveling around Thailand make the most out of their trip. Our mission is simple, we want to make it easy for you to find things to do while on the road. After spending almost a year both living and traveling in Thailand, we've created playlists of awesome things to do and have listed DIY guides to help you make the most out of your trip. You can use our app to instantly message our partners if you have any questions about specific activities or if you just want to reserve a slot.
Why it's useful: Ever spent a few hour swalking around from one shop to the next comparing prices for a trek or a boat trip? With Get Stoked, you can sit down, grab a beer and compare prices and inquire directly. No hassles of walking around in the hot sun.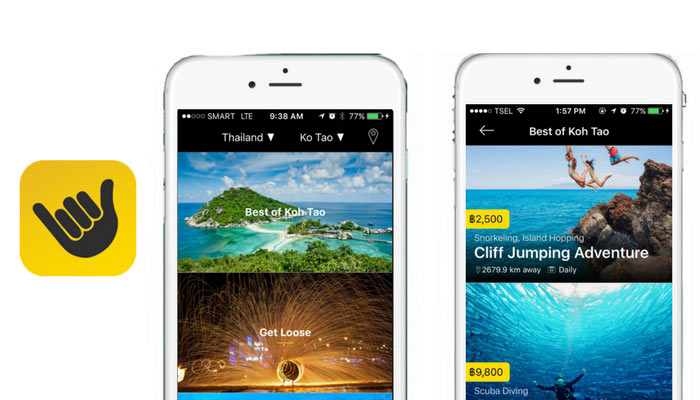 XE Currency
Now, this is a no brainer right here. When you're constantly having to navigate your way through Baht, Dong, Riels, Rupiahs, and Pesos, things can get confusing. XE Currency is a staple on my phone and as I am normally jumping from one country to the next, it's a lifesaver. Within a few clicks, I can convert any amount to multiple currencies, getting the most up to date rates.
Why it's useful: Within seconds, you can toggle through various currencies without having to exert much effort during your Indochina tours. This way, you can save your brainpower for tactical beer pong games.
Line
While Whatsapp or Viber is huge everywhere else, in Southeast Asia, everyone is on line. If you meet any locals, chances are, they would love to stay in touch with you using this platform. It's very common to see businesses (motorbike rentals shops, laundry stores, tour operators) with their Line ID's posted for tourists. Stickers and crazy emojis aside, the whole app is pretty straightforward and is easy to use so don't be afraid to jump on the bandwagon.
Why it's useful: The ridiculous amounts of stickers. No, really. I guess the free calls and text messages between line members is pretty cool too. Using Line helps you make urgent contact with local Indochina tour operator if there is any request when you are traveling in Vietnam, Cambodia, Myanmar,…
Skyscanner
While there are loads of Flight Comparison apps out there, Skyscanner is our top choice. It's easy to use, comprehensive, and always has the best deals. As a frequent traveler, being able to check flights quickly is like second nature to me. I confess that often, I go on Skyscanner for fun…just to see if there are any cheap flights going anywhere. In Thailand and want to find a cheap flight out? Hop on Skyscanner and voila, you'll be on your way to grab a piping hot bowl of Pho in Vietnam in no time.
Why it's useful: Being able to search flights with their everywhere feature is pretty handy! Scrolling down their well designed newsfeed of where to go is enough to make me hop on a flight…like right now.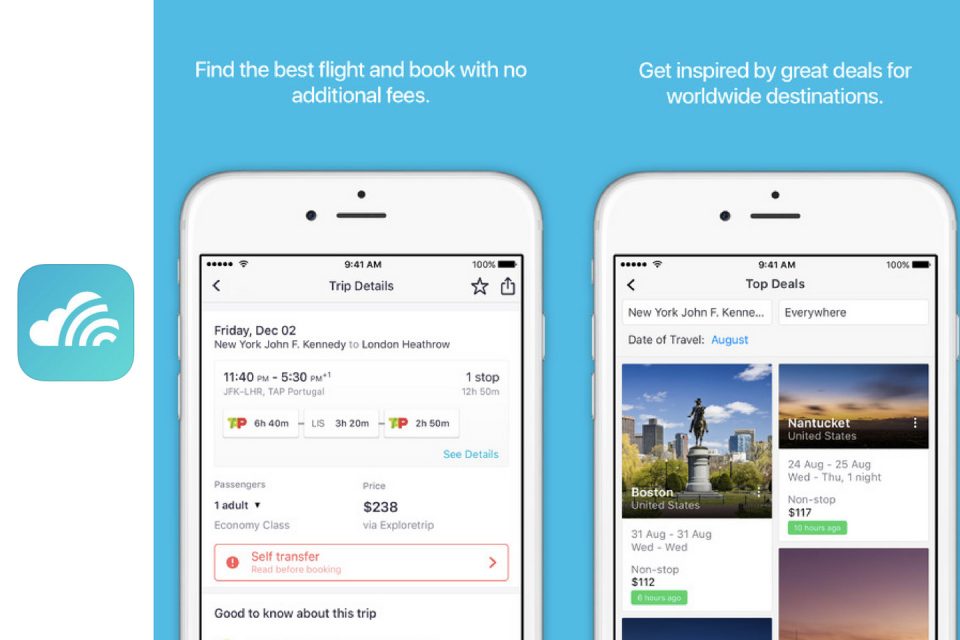 Google Translate
I will go so far as saying this is one app that has revolutionized the way people travel and interact with each other. The photo translating feature is amazing and is something I still can't comprehend! Feeling a little lost and unsure about what to do/ where to go and can't find any English signs to help you? No problem, just bust out your google translate and instantly translate information in real time.
P.S. This app works specially well when trying to order in restaurants with no English menu.
Why it's useful: Unless you're a pro linguist who has six languages under your belt, the instant text translation feature is a lifesaver.
Food Panda
While I don't necessarily recommend staying in and ordering food all the time while there is so much delicious street food anywhere in Southeast Asia. However, there are times when all you want to do is stay in and relax. My partner recently got Lasik Surgery in Bangkok and since we didn't want to deal with all the hustle and bustle while he was recovering, Food Panda was our go to app. Within a couple of clicks, you could order your meal and have it delivered straight to your door step. So, next time you're hungover, unable to walk 100m to the nearest pad thai place, keep Food Panda in mind. You can thank me later.
Why it's useful: Umm…it's food. Delivered straight to your door. How can that NOT be handy?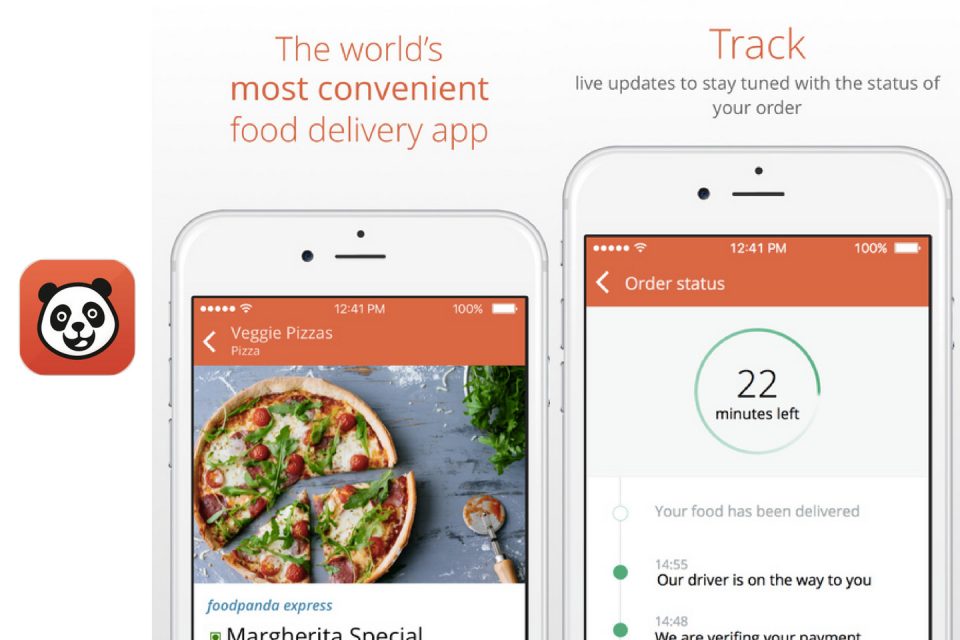 Hostel Booking Apps
Whether you're a hostel world or a hostel booker user, having either (or both) is pretty useful. Instead of rocking up to a place in the middle of the night (something I've thankfully outgrown), with a few clicks in your app, you can reserve a bed bunk.
Why it's useful: While the user interface of both is easy enough to use, my favorite is being able to read the reviews. I promise you, they are entertaining!
Google Maps
Along with my trusty XE converter, Google Maps is an essential app that I always keep with me. While there are loads of other useful map apps out there, I don't bother with them anymore. Google Maps for me is usually super accurate and efficient. In big cities in Southeast Asia, when I plug in a destination, it usually even lets me know important information like when it's closing, etc.
Why it's useful: I love their photo feature now where you can see the 360 degree view of the surroundings. This helps massively as in Asia, you often don't have signs so seeing the surroundings of a hole in the wall restaurant you are trying to find is crucial.
Uber
In busy cities like Bangkok or Manila, Uber is a god send! While riding a tuk tuk is fun and is a quintessential, I've-been-to-Asia-experience, most of the time, they try to rip you off. Save yourself the hassle of arguing rates. Instead, get a local sim (you can do this from any 711 store), and within minutes, you can call yourself an Uber to take you anywhere you want to go.
Why it's useful: Uber has just changed the game when it comes to transportation. I did a little happy dance when they first moved to Chiang Mai as I knew my haggling days with cabs and tuk tuks were over. Uber is also popular in Vietnam. If your holiday in Vietnam is as backpacking trip, let try this service.
Triposo Travel Guides
Offering up to date city guides for the major tourist hubs like Bangkok, Chiang Mai, Ho Chi Minh, Luang Prabang, and loads of other cities in Southeast Asia. This is a nifty little app which gives you a breakdown on the popular sightseeing destinations. Everything from temples (trust me, there's a lot of them) to all the pubs and night clubs. It's great to get a general idea of things to see in an area.
Why it's useful: The offline maps are pretty good to give you a general idea of where everything is located.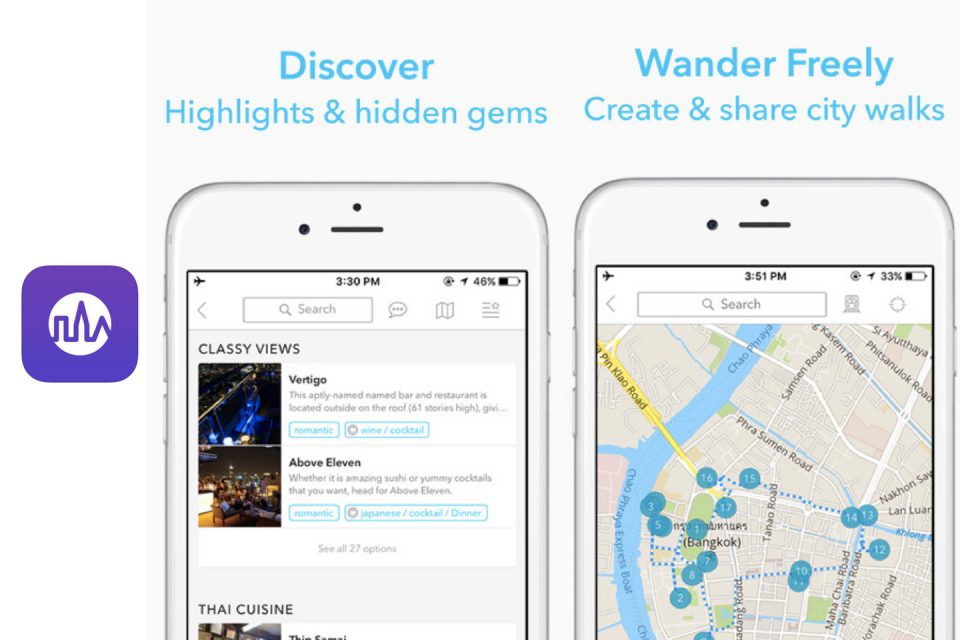 Source: Adventure In You