1st September 2016, 1 day before Vietnam Independence day, walking street in Hanoi was officially opened. All vehicles are banned in 16 streets around Hoan Kiem lake. After more than one year, the street has become a part of Hanoian and a highlight of Hanoi tours each weekend
1. Airy space
Excepting the parks, it is rarely to find in Hanoi space for community activities so Hanoi in people' mind is noise and crowned. Having walking street as cool water quenches thirst for people. They come there for relaxation, enjoy fresh weekend in the heart of the capital. The
life looks as if slower.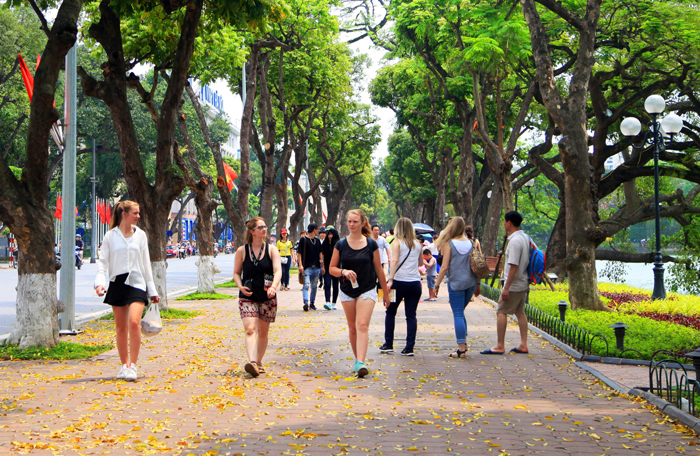 2. Back to the childhood by traditional Vietnamese games
Easily to see little girls or boys or even adults wallow in games there without any border of age, culture or language. The typical games are "o an quan", "nhay day", "danh chuyen", "keo co". When joiing in, tourist forgets all the felling of time and space. Tourists are impressed by the friendliness and hospitality of Hanoian. They can catch the sight of friendly smiles and eyes in any corner of this city.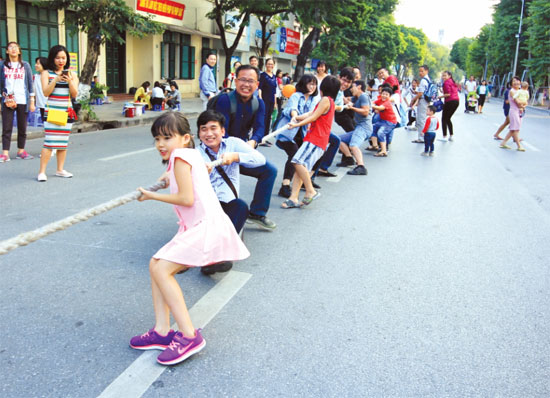 3. Because of ….. walking
Streets around Hoan Kiem lake are always crowded at any time in day but now people has 2 days and a half for walking only.
On the grounds that in Hanoi, there are things, smells, scenes travelers have to walk slowly to perceive. Especially for tourist who spend one night in Hanoi before or after trip to Ninh Binh or Halong, walking in the street also is a way of refreshing themselves in a city which tourists always feel like home.

4. Street music party
Music is always one of most touching way to connect people. The image of an artist in Vietnamese traditional custom is surrounded by tourist from over the world becomes popular in the street. Before in Vietnam, people only can enjoy folk music or traditional one via television or pay big amount of money in theaters but now they just seat in the street only and savor it freely. It is also best way to introduce Vietnamese culture to international friends.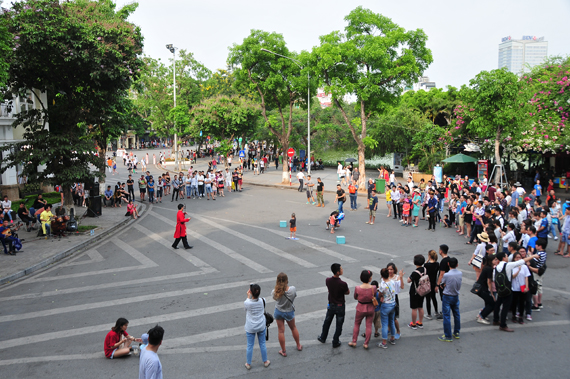 5. Photo hunting
The area around Hoan Kiem lake, which has many people regularly come to take pictures, since the street walking, the number of people reach here to record the beautiful moments have increased exponentially. For tourist, they are attracted by Vietnamese woman in "Ao dai" who colors the street and many couples take their weeding photos.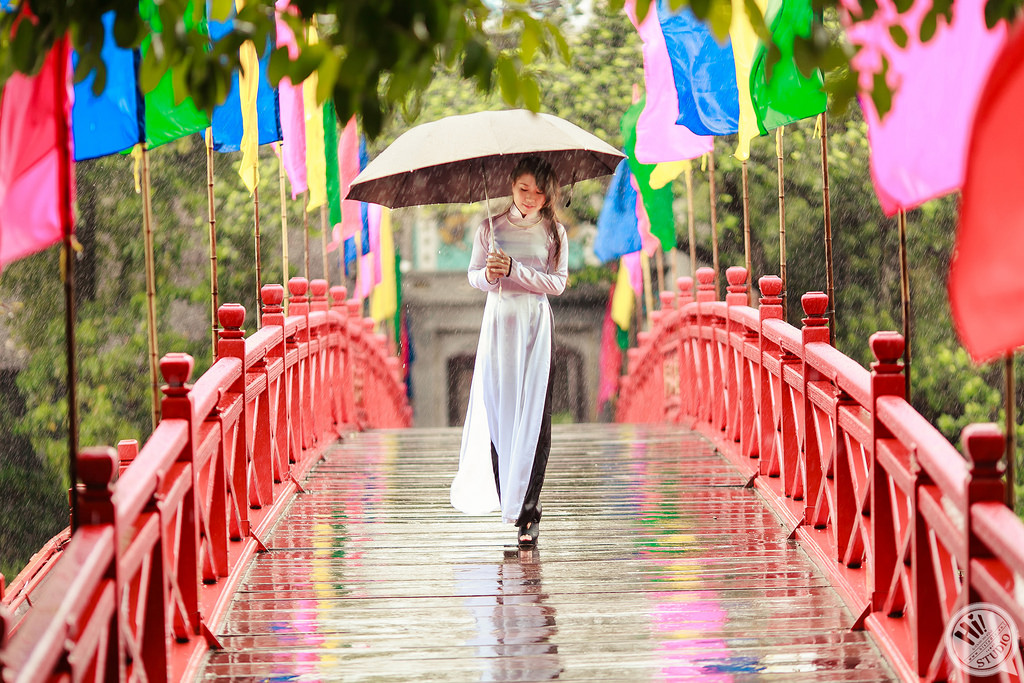 6. Free wifi
By choosing "Free wifi UBND TP Hà Nội" tourist will have 30 minutes for using free wifi there. After that time, the device will be disconnected automatically. Log in again and wifi back.
Thanks to it, tourists can update their image, situation for relatives at home or easily to share their Vietnam trip with friends.