If you have listed Hoian in your places to go in your Vietnam trip but still don't know what to do, where to go. Take a look to this article to understand more the reasons why this old town reaches "top 9 most romantic cities in the world", "most attractive city in the world" and so on. In 2017, Hoi An continues keeping its name in "top 25 best destination in the world" as voted by TripAdvisor with ranking of 13.

1. Waking on streets at night

Easily by walking on streets and seeing ancient houses, colorful lanterns tourists may get lost in light party, an amazing picture combining by old architecture and modern life. Many restaurants and coffee shops located in riverside so after walking, enjoy a cup of coffee or a traditional meal is nice option.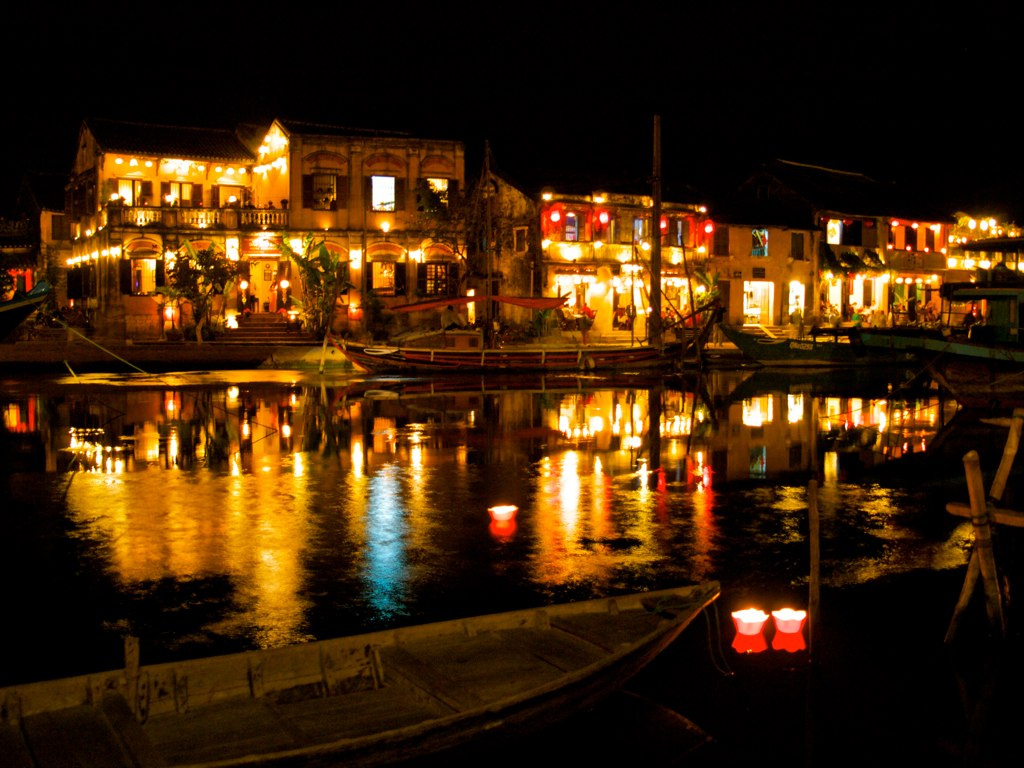 Tourists come there can see many local people who sell small paper lanterns for tourists can release on Thu Bon river with belief of bringing luck, health and happiness for friends, family. Early morning next day, local people will collect all those lanterns to avoid affecting to environment. Times to times, lanterns becomes one of Hoian symbols. Many tourism companies add releasing lanterns to their tour.


3. Enjoying "cao lầu"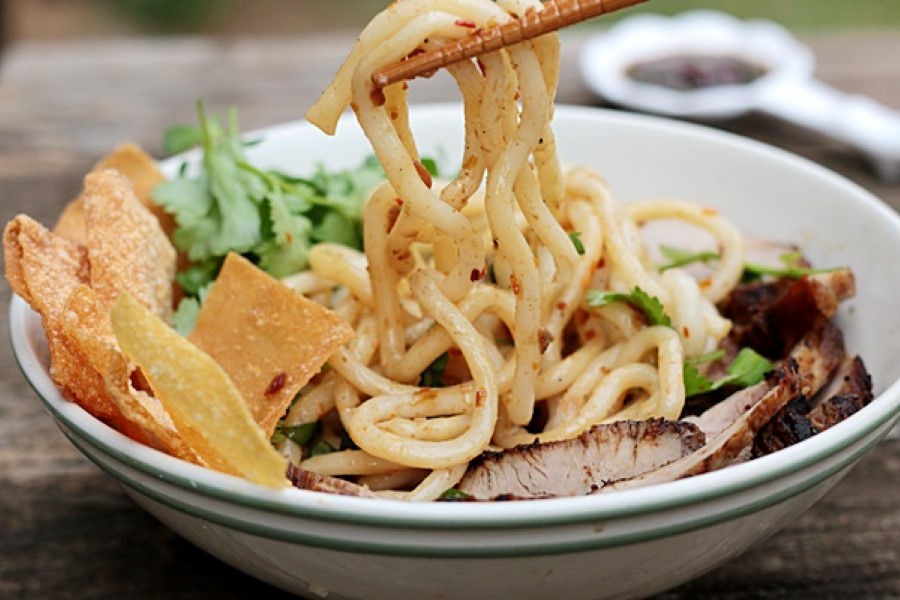 The name of "cao lầu" has interesting origin. Before, when businessman come to Hoian, they have to seat on high floor for eating and looking after their goods at the same time so "cao" means "high" and "lầu" means "floor". The ingredients of this food also very simple with noodles, herbs, Vietnamese sauces but its taste is unique. There are some famous addresses of "cao lầu" such as: Ms. Be restaurant near Tran Phu street, near 69 Phan Boi Chau Street, etc,..

4. Enjoying "best banh mi" in the world.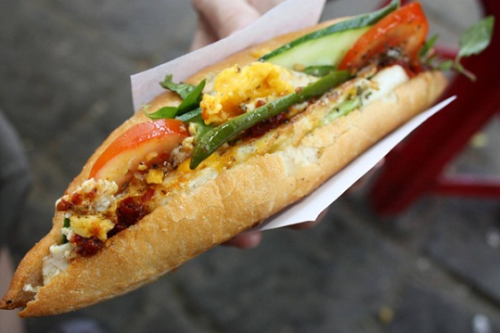 Although Vietnam is not home country of bread but "bánh mì" closes to Vietnamese and it's not difficult to find a delicious "banh mi" even in small streets. In Hoian, there are some "banh mi" which are familiar with tourists such as: "Banh Mi Phuong" at Phan Chau Trinh street, "Banh Mi Madam Khanh" at Tran Cao Van street.

5. Drinking coffee
There are 2 street coffee shops in Hoian which are very crowding at night. The first one belongs to Ms. Thao located near Japanese bridge, the young love this one. The second coffee is being loved by older people. After eating "cao lầu" or "bánh mì", sitting there seeing ancient streets is best way to start a new day.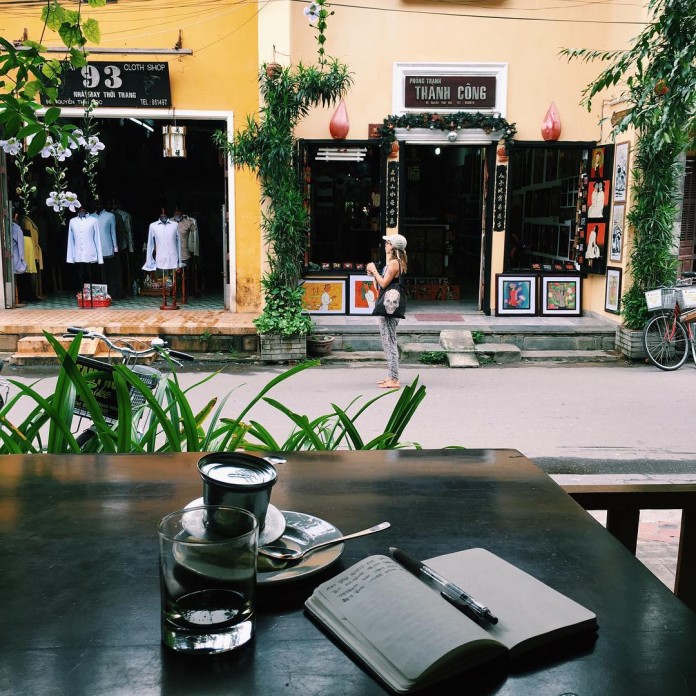 6. Tailoring a costume
The special thing is that tourists can receive their costume after about 4 hours only with unique style which sometimes is designed by their own. The price is also very reasonable from 15USD to 100USD. Not only tailoring for thier own, many tourists choose those special costume as a gift for friends and relatives after Vietnam trip.

7. Swimming

Not only cultural beauty, Hoian is also very famous by beautiful beaches with white sand, blue sky and sunshine. Cua Dai and An Bang are two popular beaches there. An Bang beach is quite which is suitable for who want to discover wild nature with a book or simply lying on sand to hear sounds of sea.

8. Visiting ancient houses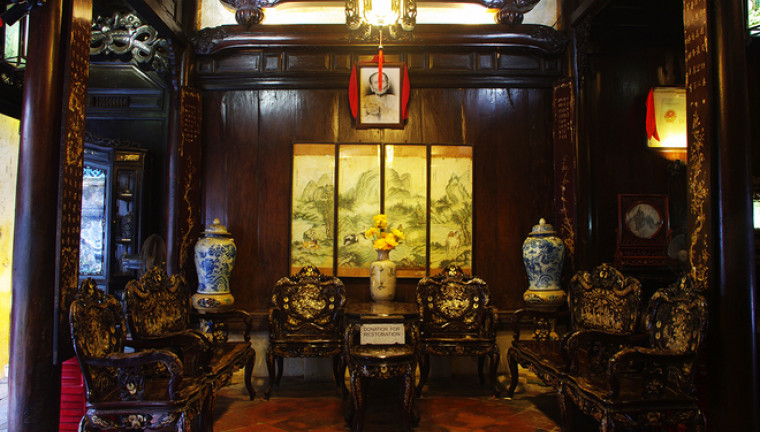 Ancient houses are priceless heritage which are safe after time, wars, urbanization and devastation of nature. Some years after flood season, houses are immersed in water but luckily, some of them still as original, both of architecture and soul. One of most well-known house is Tan Ky ancient house, the first house was recognized as national relic and has been visited by many tourists. Besides, Phung Hung or Quan Thang ancient houses are also very distinctive.

9. Taking pictures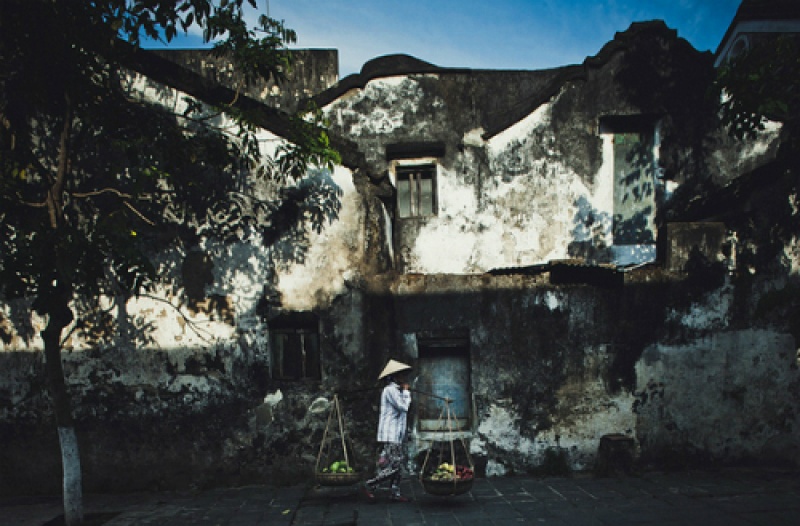 Website BuzzFeed Travel had recorded Hoian at third place in list of "best destination of selfie in the world" so if tourists come to Hoian, should not forget tp selfie with famous attractions such as Japanese bridge, the wall in Hoang Van Thu street or Hoai river bank.

10. Riding a bicycle

In the early morning when streets are quite, tourists can ride the bicycle to discover another Hoian which is so different Hoian by night and take chance of witness local life, take amazing picture of peaceful town.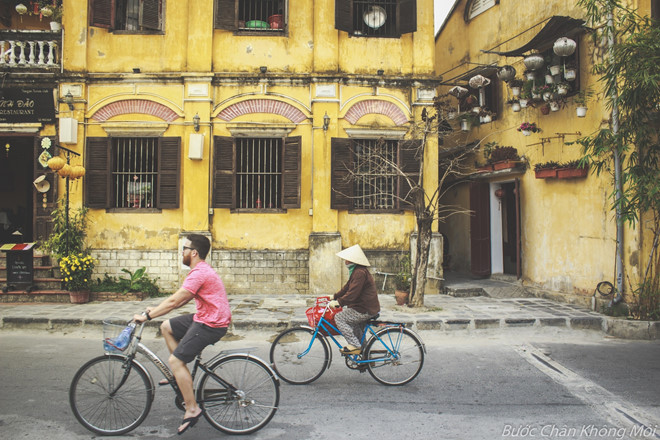 11. Buying a lantern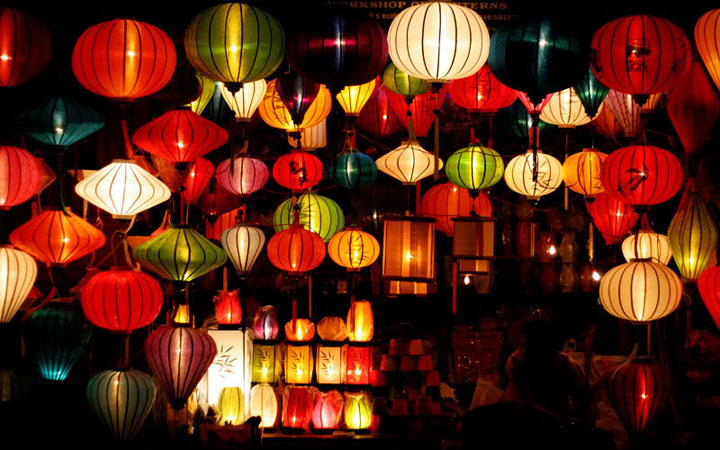 After tour, choosing a lantern as a gift for friends or relatives also a way of "bring" Hoian to your home.