1. GOI CUON

These light and healthy fresh spring rolls are a wholesome choice when you've been indulging in too much of the fried food in Vietnam.
The translucent parcels are first packed with salad greens, a slither of meat or seafood and a layer of coriander, before being neatly rolled and dunked in Vietnam's favorite condiment -- fish sauce.
Not ready to give up on the fried ones?
In the north these parcels go by the name nem ran while southerners call them cha gio.
The crispy shell surrounds a soft veggie and meat filling.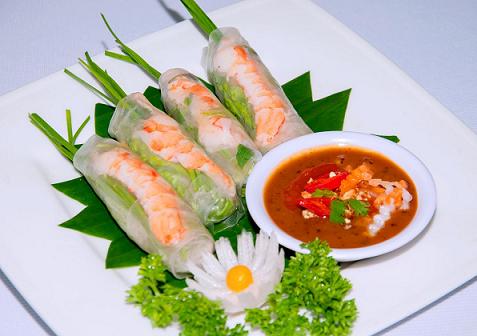 2. BUN CHA

Pho might be Vietnam's most famous dish but bun cha is the top choice when it comes to lunchtime in the capital. Just look for the clouds of meaty smoke after 11 a.m. when street-side restaurants start grilling up small patties of seasoned pork and slices of marinated pork belly over a charcoal fire. Once they're charred and crispy the morsels are served with a large bowl of a fish sauce-heavy broth, a basket of herbs and a helping of rice noodles. Bun cha sets often come with the delicious nem cua be -- fried crab spring rolls.
Still not convinced? It's what Obama ate during his night out with Bourdain.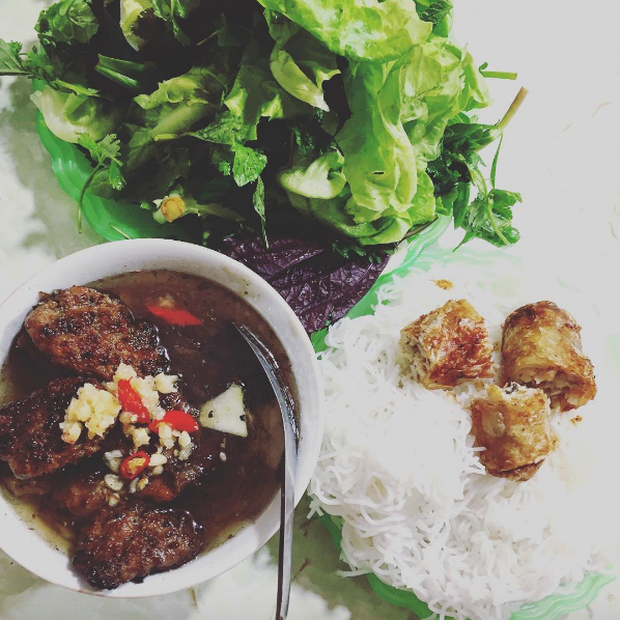 3. BANH XEO

These enormous, cheap and filling Vietnamese pancakes translate (banh xeo means "sizzling pancake") pancake contain shrimp, pork, bean sprouts and egg, which is then fried, wrapped in rice paper with greens and dunked in a spicy sauce before eaten.
A good banh xeo is a crispy crepe bulging with pork, shrimp, and bean sprouts, plus the garnish of fresh herbs that are characteristic of most authentic Vietnamese dishes. To enjoy one like a local, cut it into manageable slices, roll it up in rice paper or lettuce leaves and dunk it in whatever special sauce the chef has mixed up for you.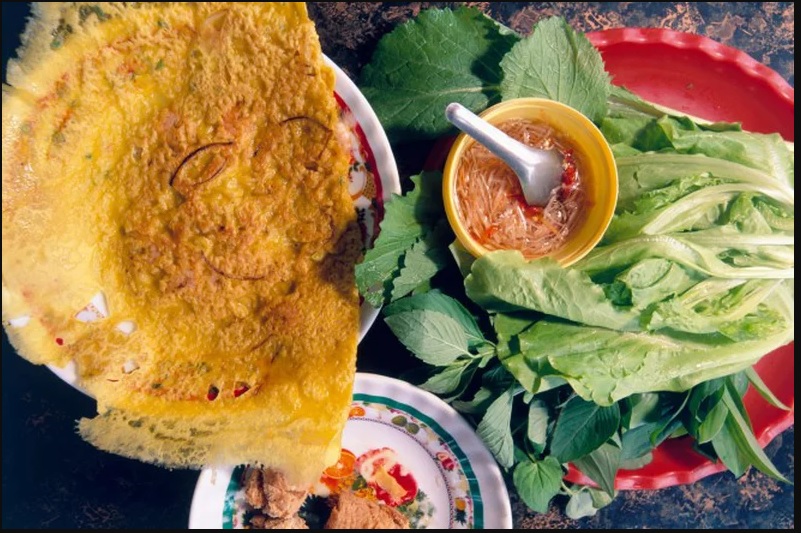 4. CAO LAU

This pork noodle dish from Hoi An is a bit like the various cultures that visited the trading port at its prime.
The thicker noodles are similar to Japanese udon, the crispy won-ton crackers and pork are a Chinese touch, while the broth and herbs are clearly Vietnamese. Authentic cao lau is made only with water drawn from the local Ba Le well.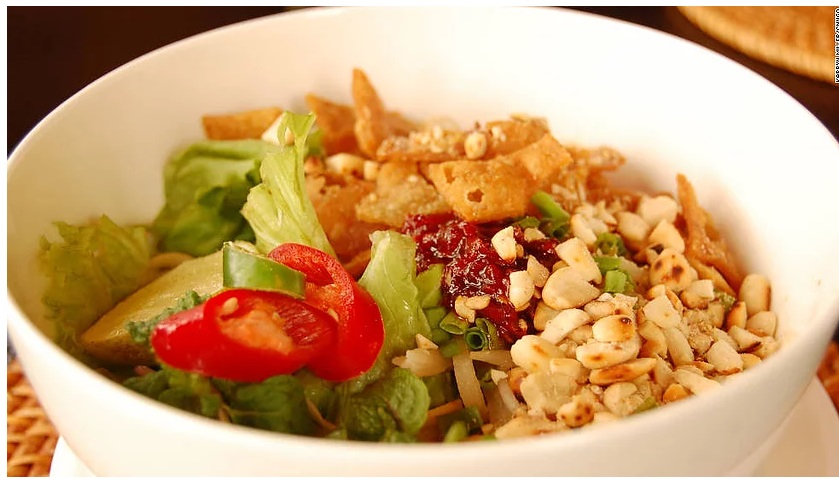 5. BANH MI

The French may have brought with them the baguette, but Vietnam takes it to a different level. How exactly depends on what end of the country you're in. In the north chefs stick to the basic elements of carbohydrate, fat and protein—bread, margarine and pate—but head south and your banh mi may contain a more colorful combination of cheese, cold cuts, pickled vegetables, sausage, fried egg, fresh cilantro and chili sauce.